6 Car Redesigns That Made Quantum Leaps in Quality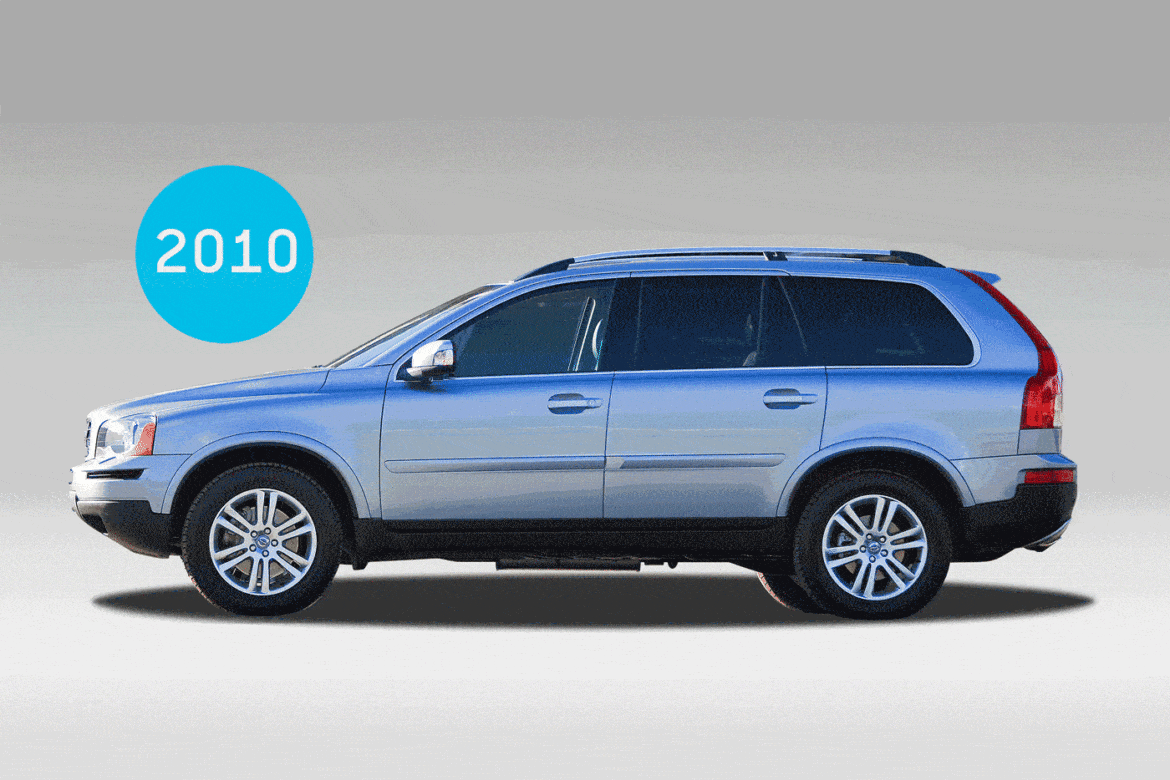 Automotive redesigns are exciting for the new technology and features they bring, but also for what they represent for some models: a fresh start. It's a chance for a model that underwhelmed with its previous generation to turn a new page, right some of its wrongs and make a new impression on car shoppers.
Related: Is the 2019 Hyundai Veloster the Most Fun You Can Have for $24,000?
A prime example that springs to mind is the Hyundai Veloster, which was redesigned for 2019. The old Veloster held the ignominious personal title of "Worst Thing I Drove" for 2017; it had sporty-ish looks but none of the payoff with a numb, uninspiring driving experience, terrible visibility and a cabin that could generously be called cheap.
So, when rumors of a much-improved Veloster redesign reached my ears, I was surprised — and skeptical. But the noise continued, and when I had the chance to spend some time in the new Veloster, I couldn't pass it up — and, man, am I glad I didn't. Even though the new car has the same name as the old one, they are nothing alike.
It was so good, in fact, that it got me thinking: What are some other vehicles that have made similar generational leaps? These were vehicles that maybe missed the mark because, well, automakers aren't perfect, or perhaps the cars were suffering from a rapidly changing automotive environment and cars that were even just four or five years old were missing technology that new car shoppers increasingly took for granted. Vehicles brought them back to life by a redesign, like a phoenix from the ashes (but not like a Pontiac Phoenix).
We limited our scope to the current generation of vehicles on sale, so older model years on this list are still up to date with what's on sale today. The reason this list is so interesting is that, for many car shoppers, a big part of the debate when purchasing their next car is, "Should I buy new or used?" In the case of the cars on this list, the choice is easy: Get the newer generation.
Here are six cars that made quantum leaps in quality between generations.
1. Chrysler Pacifica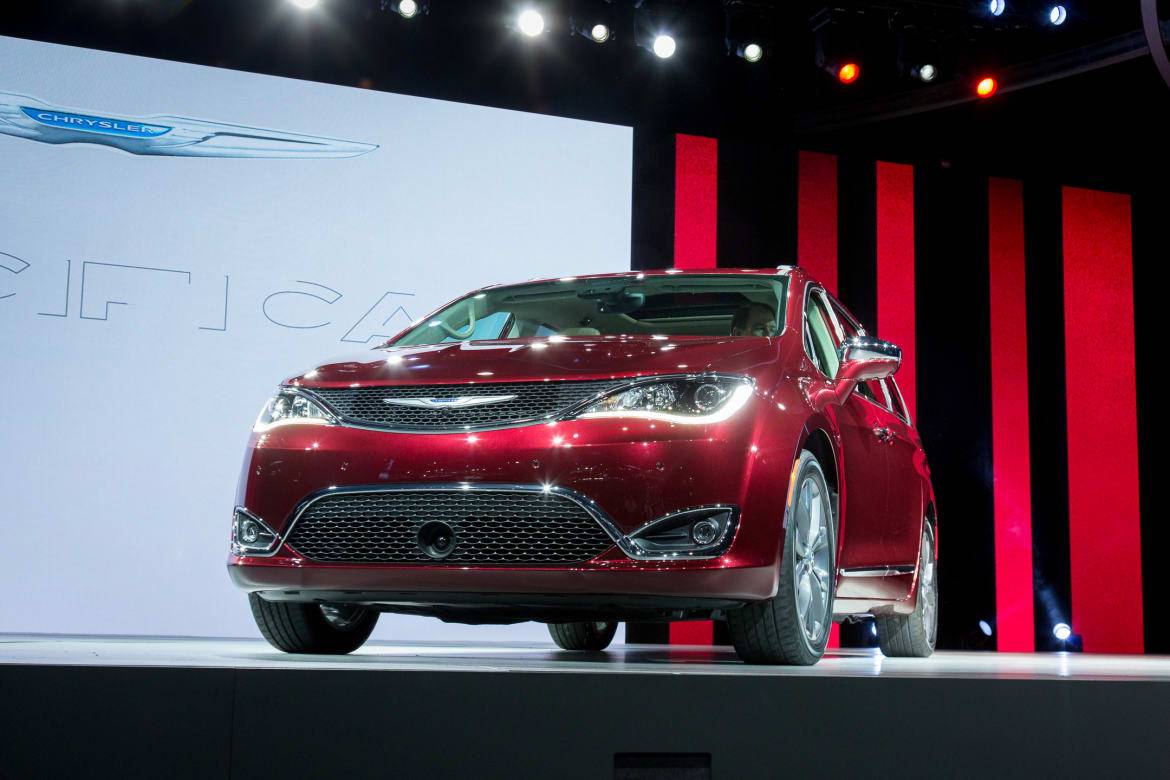 Redesign year: 2017
Chrysler invented the minivan, so of course it would have the most popular model — but it's been a while since the Town and Country and its Dodge Grand Caravan twins were at the top of the class in terms of all things families care about, like room, comfort, road manners, safety features … the list goes on. It looked frumpy, was a chore to drive and was lacking many creature comforts others offered.
With a reboot (and rename) for 2017, however, Chrysler's minivan landed at the tippy top of the class (and our awards). The Pacifica barely even looks like a minivan, shedding the old model's boxy, loaf-of-bread looks for sleek and stylish lines anchored by a classy and polished face.
On the road, it's much less of a chore to drive than the outgoing model, with improved handling and maneuverability, especially when parking. It feels tighter and more composed in corners, and ride quality is better, too. It also made huge gains in features, with a hands-free liftgate and sliding doors, a slick new rear-entertainment system and an available vacuum cleaner — to name just a few.
You can still buy the old Dodge Grand Caravan, but I don't know why you'd bother. — Jennifer Geiger, news editor
2. Hyundai Veloster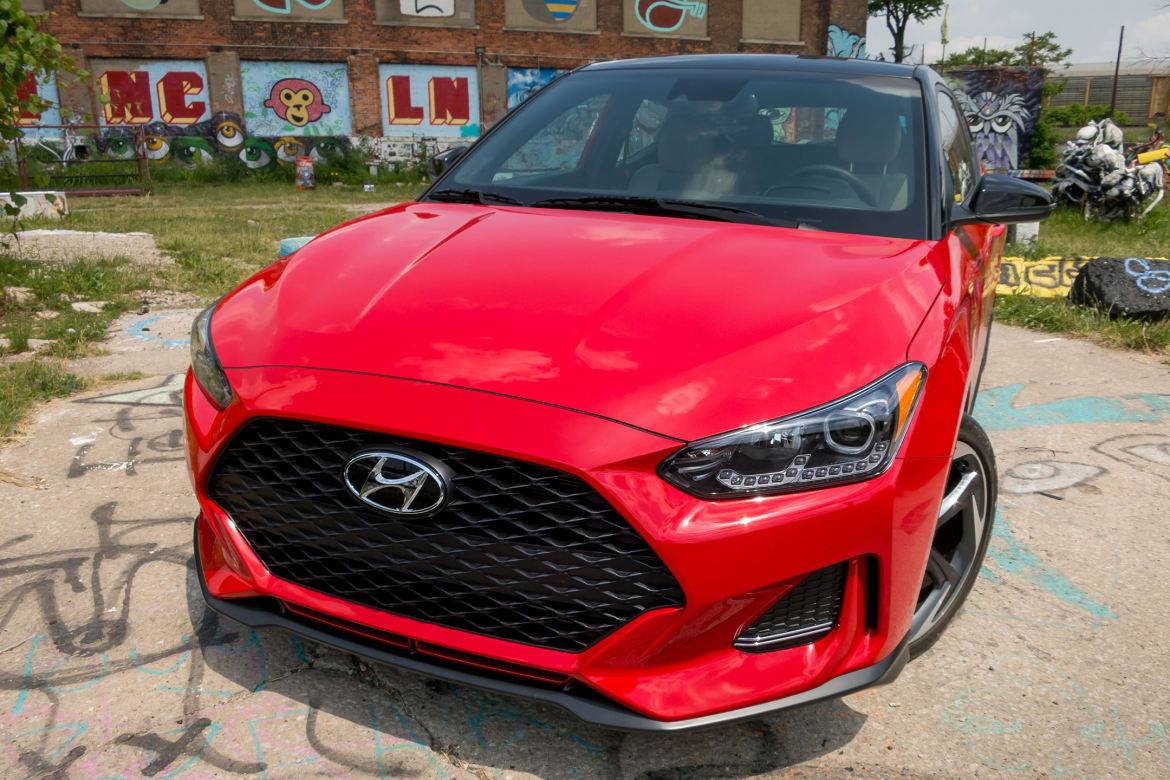 Redesign year: 2019
The previous generation of the Veloster carried with it the look and marketing of a fun car, but driving it for any period of time immediately exposed it for the imposter it was. Nothing about it was enjoyable, from the numb steering to the lethargic powertrain and a sloppy suspension setup; even the Turbo models failed to inspire. Add to that an impractical interior setup, awful visibility and cheap materials, and what you got was a car I found to be utterly unappealing.
The redesigned 2019 Veloster doesn't solve all of those problems — there's still no room in the backseat, and you have big blind spots over both shoulders — but it solves the biggest one, and the way the Veloster drives now matches the way it looks. The steering, suspension and powertrain have taken huge leaps, and what was once an anemic driving experience now feels lively and inspiring.
Meanwhile, Hyundai has kept the Veloster's value proposition intact. An R-Spec model with a turbocharged four-cylinder engine making 201 horsepower and a B&M racing six-speed manual transmission with short throws starts at less than $24,000 with destination charges — and it's an absolute blast. It's even got Michelin Pilot Sport 4 summer tires standard to provide extra grip. I can't believe I'm saying this, but for those looking for cheap speed in a fun package, the Veloster rockets up near the top of the list — one giant leap for Hyundai-kind. — me, Los Angeles bureau chief
3. Ram 1500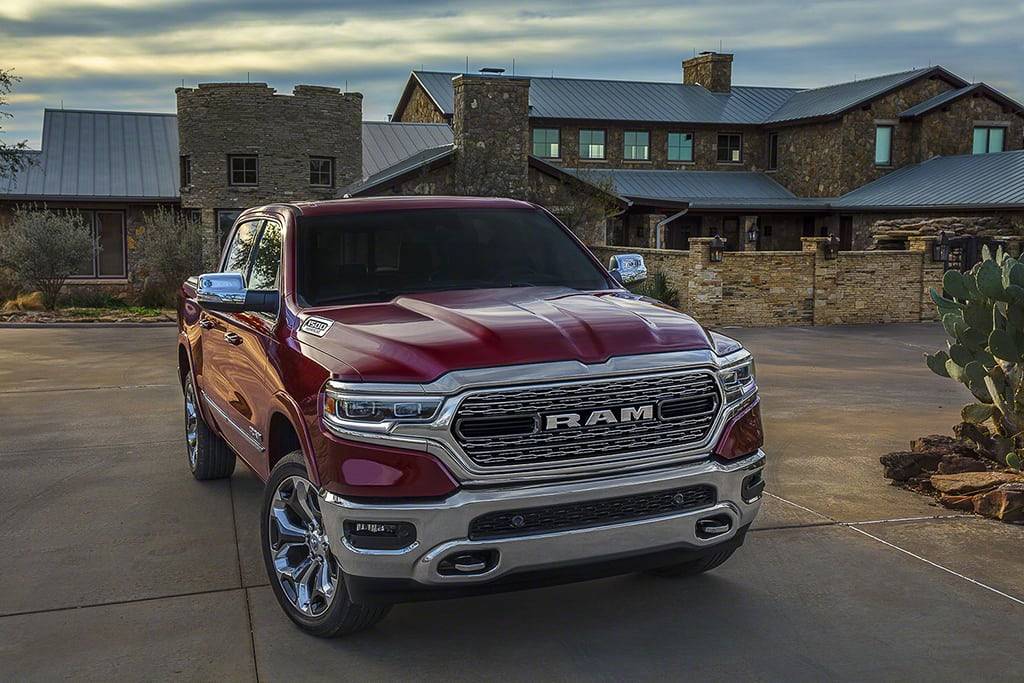 Redesign year: 2019
To call the new 2019 Ram 1500 an improvement over the model it's replacing would be a gross understatement. With the liberal use of high-strength steel in the frame and cross-members, and extensive use of aluminum in the doors, hood and tailgate, and a huge investment in upgrading their already-striking interior quality and material choices, the new Ram 1500 has moved well beyond its previous station and started to call into question whether either of its two main class competitors are doing enough. Add to that the first factory use of a light-hybrid powertrain system (offered standard on all V-6 models and as a reasonably priced powertrain upgrade for the V-8) and you have the makings of a meteoric improvement in just one generation of Ram's most popular pickup truck. In fact, we're told by Ram that it just had the biggest-selling month (August 2018) in its history.
More powertrain choices (with better fuel economy numbers from the eTorque hybrid), higher payload capacities and stronger towing capability — and it still offers the best road feel of any truck in the class. Now add to that one of the best interiors in the industry, and you see why this new-for-2019 pickup is garnering so much attention. — Mark Williams, senior editor, Pickuptrucks.com
4. Toyota Corolla Hatchback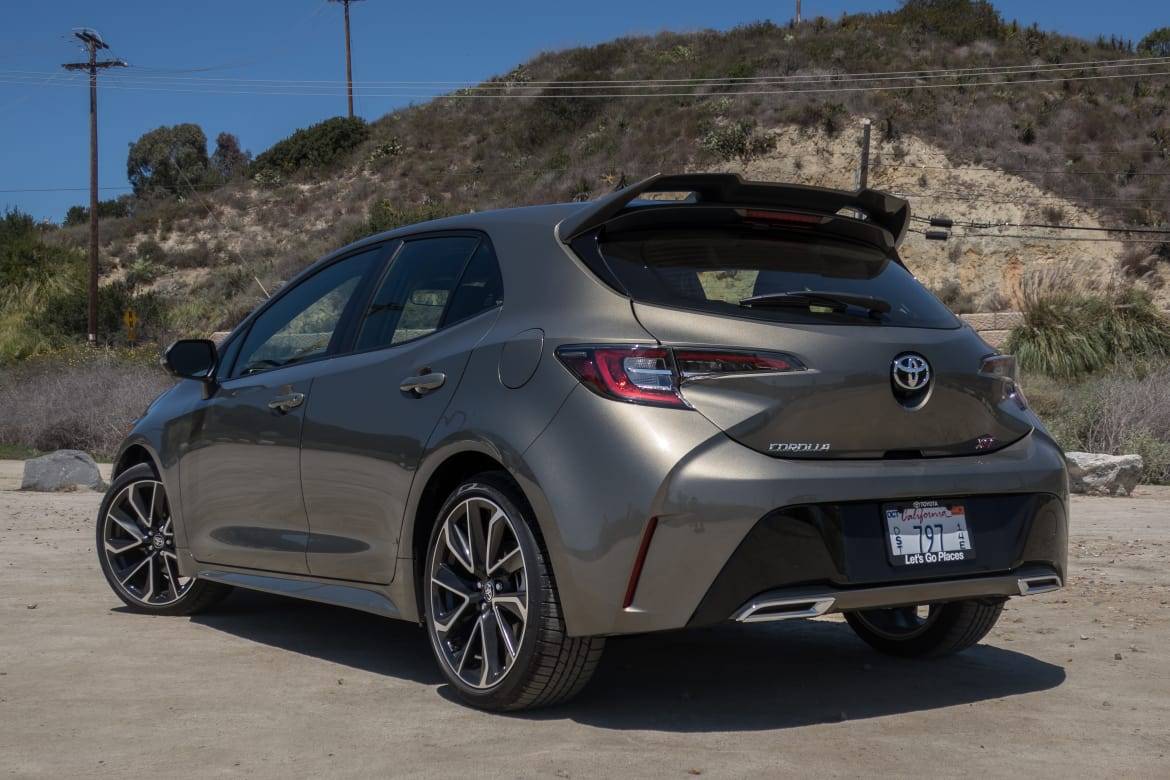 Redesign year: 2019
Toyota has tried to keep its Corolla line fresh by giving sporty exterior styling and standard active safety features to both the sedan and iM hatchback, but neither body style has offered a great driving experience up to now. The new 2019 Corolla Hatchback (which replaces the iM) addresses that shortcoming in a big way, with impressive suspension refinement and a planted feel overall. The driving experience is Mazda3-good, and it'll impress enthusiasts willing to give it a try. — Mike Hanley, senior research editor
I would also add the Corolla Hatchback's multimedia system to the things that took a leap in this latest redesign. It added important connectivity features such as Apple CarPlay and Amazon Alexa integration, which were much needed not just for the Corolla but the brand as a whole. And although the safety features were standard on previous model years, the 2019 edition makes the safety technology more usable with true lane-centering capability for the lane keep assist system and adaptive cruise control that works all the way down to a full stop. — BW
5. Volkswagen Tiguan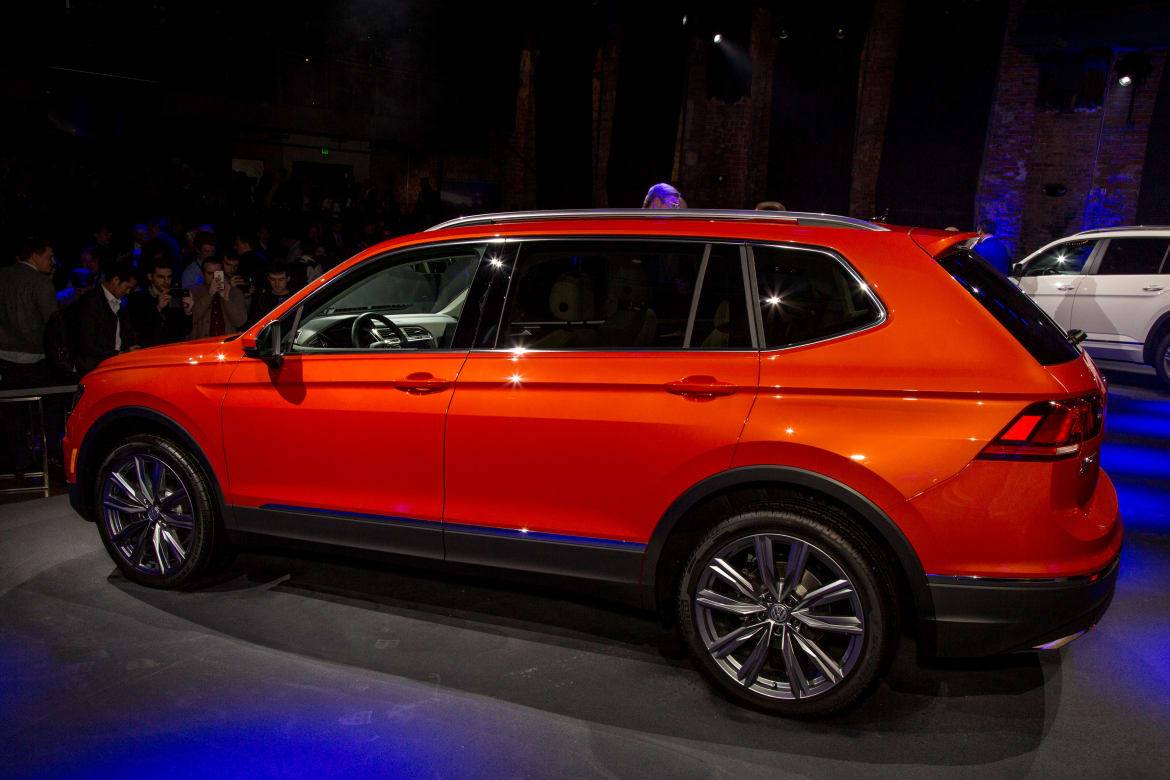 Redesign year: 2018
The new 2018 Tiguan was not just a redesign, but a complete rethinking of the old Tiguan as a compact SUV. The last Tiguan looked and drove like a tall Golf: Handling was good and it had slightly more horsepower, giving it an agile and sporty feel for an SUV. But it also was very small for a compact SUV, with backseat and cargo room more like some of today's subcompact SUVs. The technology had fallen behind, and gas mileage was mediocre for the class.
The new Tiguan shares the name and little else. It moved to VW's new MQB platform and gained about 10 inches in length to become competitive in size to compact SUV leaders such as the Honda CR-V and Toyota RAV4. It has an adult-size backseat and enough space to offer even a small third row. Cargo space behind the second row went from small to big among the compact SUVs, gaining around 17 cubic feet to 37.6 cubic feet — like adding a compact car's trunk to the space. Multimedia tech and connectivity also went to the head of the class, as did the available safety and driver-assistance tech. And it still handles well for an SUV. On balance, it's a much more appealing vehicle for more people. — Fred Meier, Washington, D.C., bureau chief
6. Volvo XC90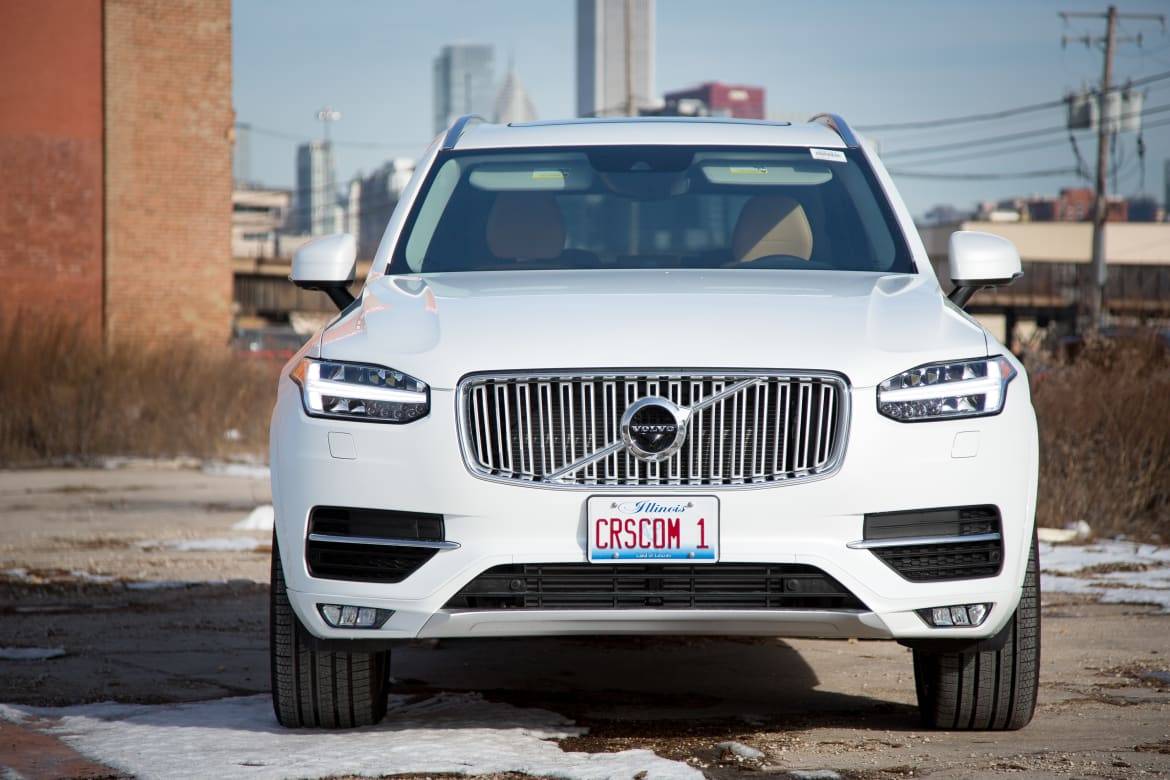 Redesign year: 2016
There's this line in Surrealist writer Leonora Carrington's "Down Below" where she says, "The task of the right eye is to peer into the telescope, while the left eye peers into the microscope." It feels like Volvo did both with the 2016 XC90. Though the original 2003 model — Volvo's first stab at an SUV — debuted gyroscopic rollover detection and was among the first SUVs with three-row side curtain airbags, it hadn't gotten even a fistful of facelifts prior to its full redesign for 2016.
Those updates felt more like a reinvention than a redesign: The Swedish brand's engineers took a telescope to big, obvious changes (the Thor's hammer headlights and sleeker exterior; expanded safety tech; the T8 plug-in hybrid drivetrain added to the lineup). But they also took a microscope to more subtle refinements (luxury-level interior quality, ride comfort, the touchscreen interface of the dash). The result was a revelatory overhaul of a model line that had been worryingly long in the tooth. How revelatory? Feast both of your eyes on the Best of 2016 winner, for starters. — Patrick Masterson, copy editor
Cars.com's Editorial department is your source for automotive news and reviews. In line with Cars.com's long-standing ethics policy, editors and reviewers don't accept gifts or free trips from automakers. The Editorial department is independent of Cars.com's advertising, sales and sponsored content departments.