American-Made Index: Odds and Ends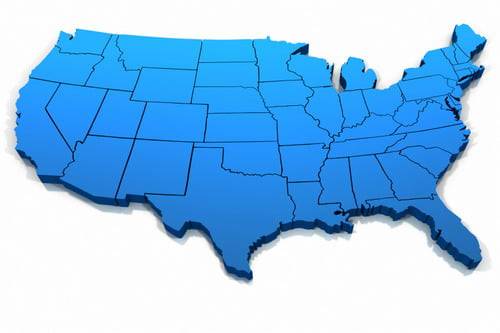 For 2012, the highest domestic parts content for a single vehicle comes in the Toyota Matrix hatchback. According to the National Highway Traffic Safety Administration, the Matrix hits 95% DPC — a percentage not seen since 2007. But here's the catch: The Matrix isn't even built in the U.S. Toyota assembles the car in Canada. For a variety of reasons, the American Automobile Labeling Act includes Canada as a "domestic" supply source. (That's one reason the AMI uses assembly location as a key determining factor.) Matt Blunt, president of the Detroit Three's lobbying group, the American Automotive Policy Council, explains: "Canada was included because at the time that AALA went into effect, it would've been very difficult to disentangle what's one of the most integrated bi-national production operations in the world."
Seven cars this year with domestic parts content of 75% or higher are built in Canadian assembly plants. Even Blunt concedes the system's imperfections, saying, "Clearly you need a more accurate system, and it probably doesn't make sense to have different [domestic content] reporting metrics" through the North American Free Trade Agreement and the government's corporate average fuel economy program. Cars.com uses the AALA to calculate the AMI because it's what every new-car shopper can find on a new car. The other two programs, by contrast, are much murkier.
The best-selling car assembled exclusively in the U.S. is the Ford F-Series pickup. The best-selling car built in Mexico is the Ford Fusion sedan, though that will change as Ford transitions Fusion production to Michigan. The best-selling car from Canada is the Chevrolet Equinox SUV. The best-selling import? The Toyota Prius hybrid.
We reported on total U.S. employment by the Detroit Three versus foreign-owned automakers, but we also tallied every auto plant — assembly, powertrain, stamping, casting and the like — across America that's involved with light-duty vehicle production. GM, Ford, Chrysler and two U.S. startups — Tesla and taxicab-maker MV-1 — operate 75.5 plants. (The fraction comes from Flat Rock, Mich., where Ford and Mazda have a joint stake.) In comparison, BMW, Honda, Hyundai-Kia, Mazda, Mercedes-Benz, Mitsubishi, Nissan, Subaru, Toyota and Volkswagen run 29.5 plants. But each foreign-owned plant employs more workers. Excluding the Ford/Mazda plant, U.S.-based automakers average 1,382 employees per facility. By contrast, foreign-owned facilities average 2,315 workers per plant.
Of U.S.-built nameplates with 75% or higher domestic content, GM leads for the 2012 model year with seven. Toyota comes in second with five, but the automaker also has the most cars that have zero percent domestic parts. Twenty nameplates from Toyota, including every Scion and all but one Lexus, have no domestic content whatsoever, according to NHTSA.
The Chevrolet Volt has stirred up plenty of political controversy, but President Barack Obama may want to temper his enthusiasm for it: GM's plug-in hatchback has just 46% domestic parts.
Related
Cars.com American-Made Index
American-Made Index: Which Automakers Affect the Most Workers?
More Automotive News