Animal Lovers Have Two New Crash-Tested Products to Keep Pets Safe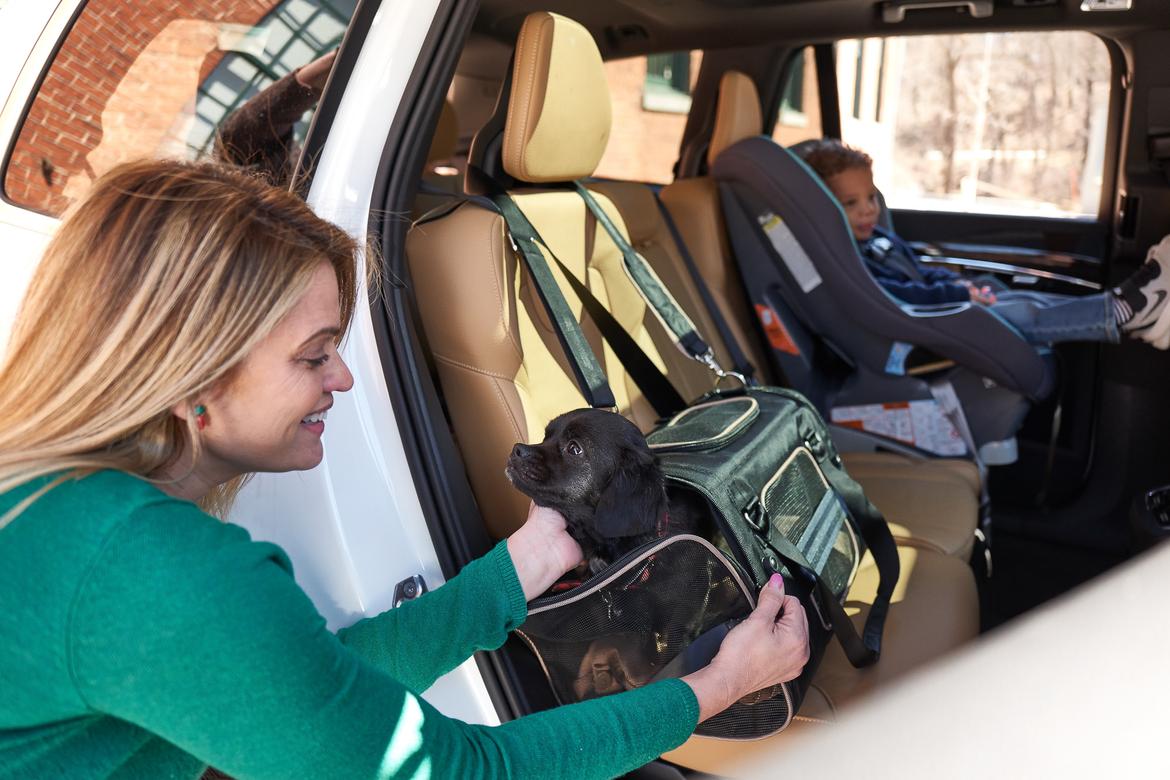 Because my family lives and travels with four dogs and two cats, I keep an eye out for new pet travel products. With this pack, our travel needs run the gamut from carriers to harnesses to crates. As a frequent visitor to the Center for Pet Safety's website, I recently discovered two newly certified travel products: the Gen7Pets Gen7 Commuter carrier and the Gunner Kennel G1 Medium crate.
Related: Gifted With a Pet? Here's How to Travel Safely
While there are many products that keep pets from becoming a distraction in a car, few of them actually protect pets and other passengers in the event of a crash. That's where CPS comes in; the nonprofit consumer advocacy organization developed testing protocols for pet travel harnesses, crates and carriers based on federal standards for assessing child-safety seats. Participation in the CPS certification program is voluntary, so for me it speaks volumes about the manufacturers that put their products through CPS testing; they seem committed to keeping pets and people safe.
How did the Gen7 carrier and Gunner kennel fare? They both received CPS' highest rating of five stars; the other ratings are four stars or not recommended.
Gen7 Commuter
Designed for pets up to 20 pounds, the Gen7 Commuter carrier uses a vehicle's seat belt and the carrier's shoulder strap to anchor the carrier to the seat. The carrier stayed on the seat during CPS testing, and the attachments did not tear or break. Portable and suitable for small dogs and cats, the Gen7 Commuter should always be used in the backseat for optimum safety.
In a statement, Lindsey Wolko, founder of CPS, said the five-star rating "indicates that Gen7Pets has completed ample due diligence on its Gen7 Commuter carrier. ... This is an outstanding achievement proving the Gen7 Commuter is an elite performing pet travel carrier and offers protection to all vehicle passengers, including those with four legs."
The carrier also can be used for air travel; the manufacturer says it's approved for use on most major airlines. The Gen7 costs $99.99 and is available at several online retailers.
Gunner Kennel G1 Medium
The Gunner Kennel G1 Medium crate, for dogs up to 45 pounds, is the third Gunner kennel to earn CPS certification. We tested the G1 Intermediate a few years ago and were impressed with its construction and usability. The G1 Medium crate was tested using strength-rated cargo straps attached to tie-down rings, which is how it should be used in a vehicle. The straps kept the crate in place during testing. To properly use a Gunner kennel, you should know the weight limits of your cargo straps and the vehicle's tie-down rings. If the combined weight of the dog and crate is more than those ratings, the straps and/or tie-down rings could break during a crash, making them dangerous projectiles.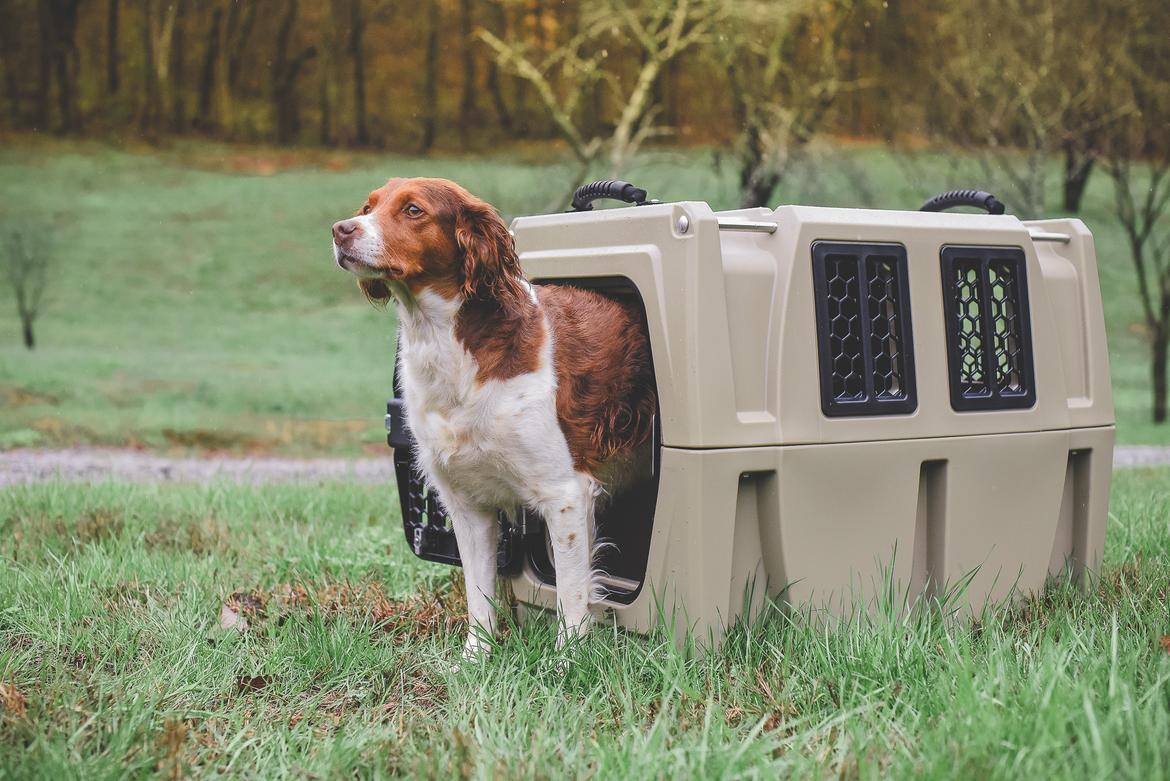 The Gunner Kennel G1 Medium's five-star rating "follows the earlier success of their intermediate and small sizes," Wolko said in a statement. "Based on the impressive test results, there is a strong focus by this brand on the structural integrity of their crates."
As a self-confessed crazy dog lady who competes in canine sports with her dogs, another thing I like about the Gunner crates is that they are portable, durable kennels that can do double duty and provide safe confinement for dogs during canine events.
The Gunner G1 Medium can be preordered for $429.99 at GunnerKennels.com; it should be available for delivery in May. Gunner also sells a set of four tie-down straps for $74.99.
Cars.com's Editorial department is your source for automotive news and reviews. In line with Cars.com's long-standing ethics policy, editors and reviewers don't accept gifts or free trips from automakers. The Editorial department is independent of Cars.com's advertising, sales and sponsored content departments.