Audi A8 Looks Marvel-ous at 'Spider-Man: Homecoming' Premiere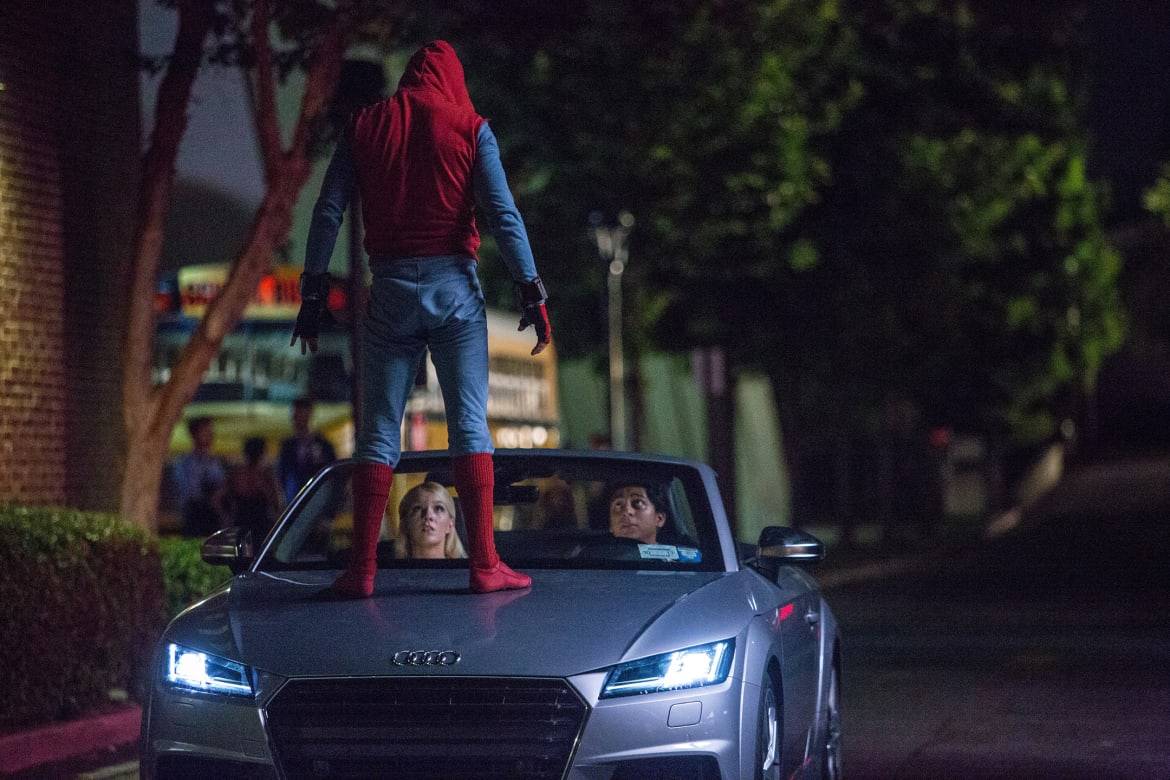 CARS.COM — Audi's coming redesigned A8 luxury yacht had its own star turn at the premiere of the "Spider-Man: Homecoming," the latest summer popcorn epic from Marvel Studios — officially opening July 7, but with many showings July 6.
Related: Next Audi A8 to Employ Light Hybrid System
The flagship sedan's own premiere officially will be July 11 in Barcelona, but there it was Wednesday night, rolling up to the red carpet with Spidey on the hood shooting selfies. The video above shows the front, side and (briefly) rear of the new A8 wrapped — characteristically of a Hollywood starlet walking the carpet — in a skin-tight and very revealing spiderweb wrap.
Window tinting hid the interior, apparently not so much to conceal the car as to mask the switch when Spidey ducks into the backseat and his nerdy teen alter ego Peter Parker (Tom Holland, in his first solo Spider-Man film) pops out the other side. If you want a better look at the interior, check out the Audi webisode below, with Holland taking his driver-exam road test and comedian J.B. Smoove as the instructor.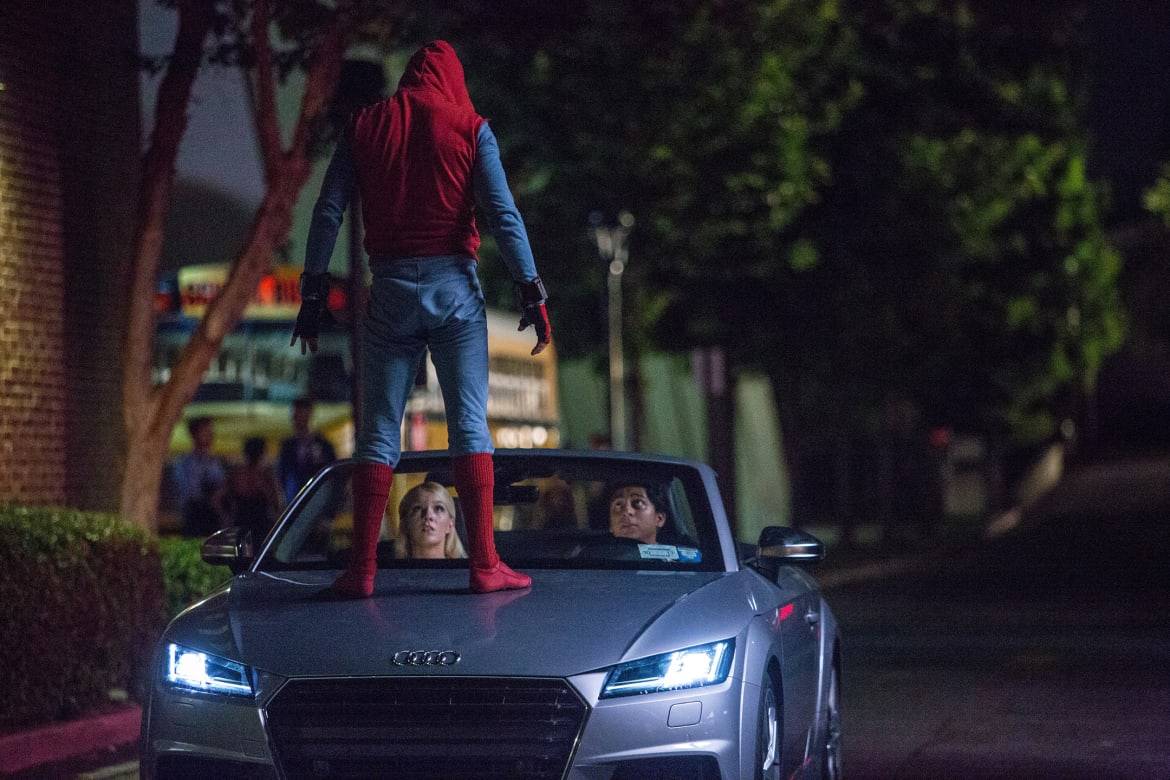 The new A8 also shows up in the movie, and whatever Audi has spent for its Marvel-ous product placement brings not only views of the car, but also a demo of Audi artificial intelligence tech in the form of its semiautonomous AI Traffic Jam Pilot. When Iron Man's driver Happy Hogan (Jon Favreau) is chauffeuring Peter, he takes his hands off the wheel and the car continues to turn on its own — just like movie magic, except this computer-generated effect aims to work in the real world, too.
The A8 is not the only Audi in the "Homecoming" credits. Iron Man Tony Stark's (Robert Downey Jr.) Audi R8 V-10 Spyder (with New York plate Stark 65) also rolled up at the red carpet for the premiere with Downey and Favreau. And the TTS Roadster has an appearance in the movie with Peter in the driver's seat.