$43,500–$47,000 MSRP range
Key Specs
of the 2017 Audi TT base trim shown
Body Type:

Combined MPG:

Combined MPG

Engine:

220-hp, 2.0-liter I-4 (premium)

Drivetrain:

All-wheel Drive

Seating:

Transmission:

6-speed auto-shift manual w/OD and auto-manual
From the Cars.com Vehicle Test Team
The Good
Handling
Cabin materials
Surprising cabin room despite tiny backseat
Decent trunk space in coupe
Many standard features
The Bad
Drivetrain lag in normal driving modes
Firm ride with 19-inch wheels
Luggage space in convertible
Inhospitable backseat
Limited passenger amenities
No manual transmission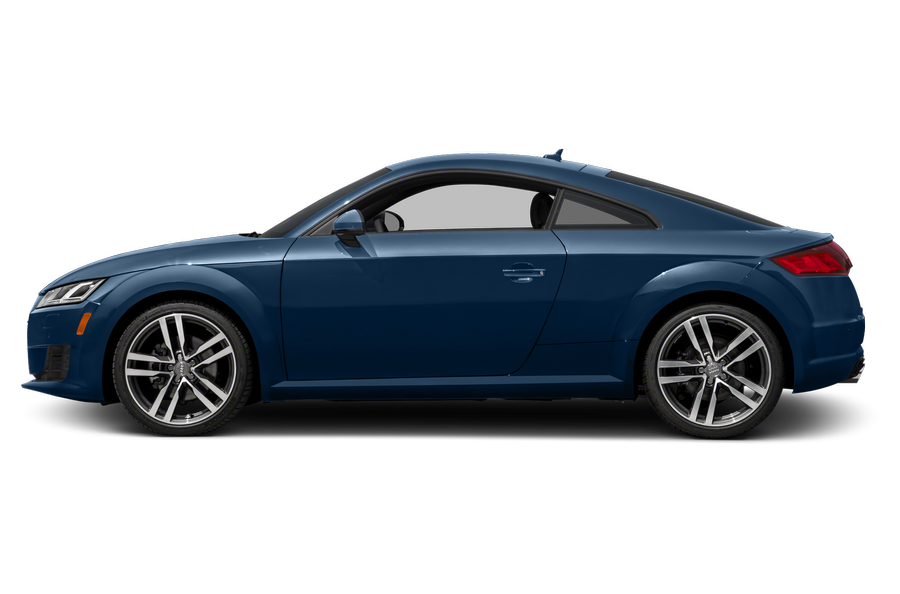 Notable Features of the 2017 Audi TT
Backup camera, power-folding side mirrors now standard
2+2 coupe or two-seat roadster
All-wheel drive standard
Climate controls located in vents
Full-LCD instrument panel, but no central display
High-performance TTS available

The Verdict
The 2016 Audi TT is an evolutionary redesign that handles well and offers more versatility than its small size might suggest, but a troubling case of acceleration lag saps the fun.
Versus the Competition
The TT comes as a four-seat coupe or two-seat, soft-top roadster. Both employ a turbocharged four-cylinder engine, a dual-clutch automatic transmission and all-wheel drive. Audi also offers a higher-powered TTS coupe, also redesigned, which we cover separately on Cars.com. See the TTS here, compare the two variants here, or stack up the 2016 and 2015 cars here.
Editor's note: This review was written in November 2015 about the 2016 Audi TT, but little of substance has changed with this year's model. To see what's new for 2017, click here, or check out a side-by-side comparison of the two model years.
Exterior & Styling
This marks just the second redesign in more than 15 years for the TT, and it's a subtler makeover than the one in early 2007. Complete with the same wide, grinning expression as its predecessor, the TT is an exercise in restraint. The differences are in the details: Audi's trapezoidal grille is slowly morphing into a hexagon, and the TT adds some angles to the framework. The brand's four-ringed logo sits on the hood, no longer the grille, and the full-LED headlights create a quasi-angry expression of jagged light bands. (Not to be confused with Jagged Light Band, which plays Thursdays at Jimmy's.)
Overall dimensions shrink a tad versus the second-gen TT, though the wheelbase gains a significant 1.4 inches. Eighteen-inch alloy wheels and dual tailpipes are standard. The TTS adds quad pipes and some unique bumper work — all tasteful, fortunately. At least for now there is no TTS roadster, which the prior-gen TT offered.
How It Drives
The TT's 220-horsepower, turbocharged 2.0-liter four-cylinder unleashes smooth, strong revving and a satisfying wave of torque (258 pounds-feet) along most of the tachometer's rev range. Unfortunately, the whole experience comes in ... Read more
Best All Around
I have had, in the past this vehicle and plan on buying another one real soon! It's performance only to be matched with the pleasure and fun one gets from driving one. Read full review
Love my TT
Great sports car for an older person that also likes comfort. Good performance, handling, and comfort. Read full review