Black Friday a Steal for Car Thieves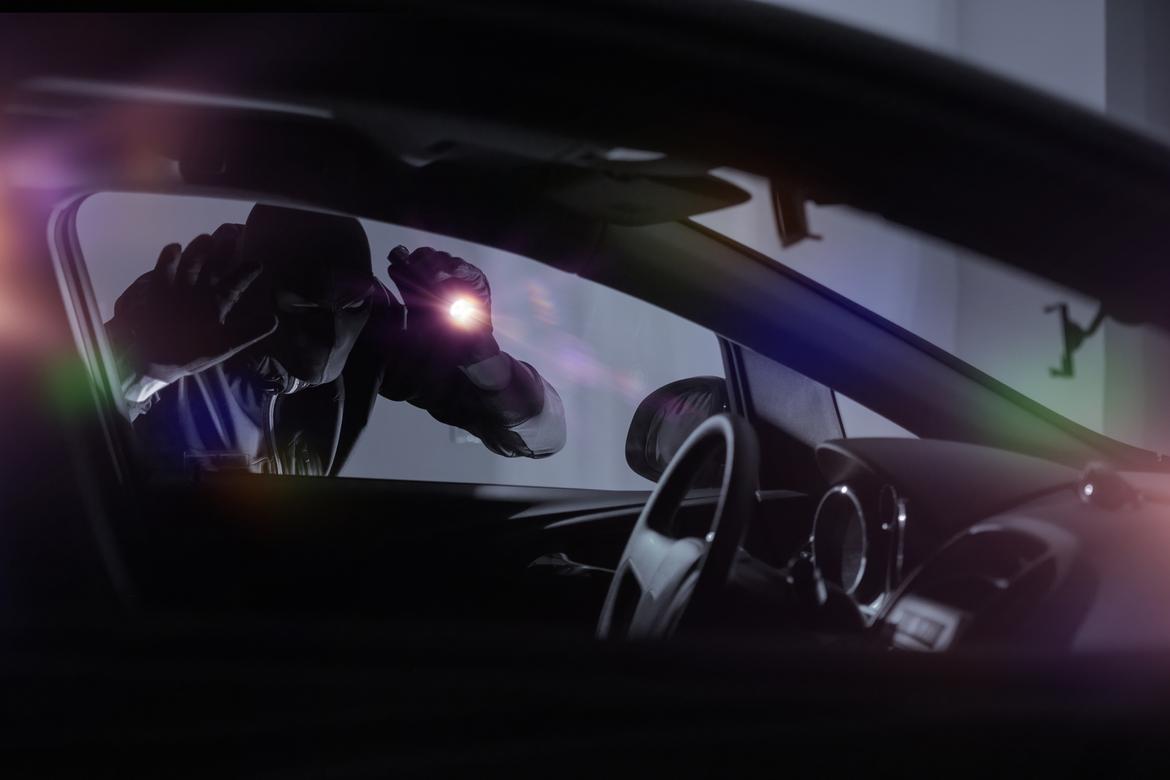 CARS.COM — Did you get a steal last week on Black Friday? Car thieves likely did. According to a new report from the crime-stats crunchers at the Illinois-based National Insurance Crime Bureau, there were more stolen cars on 2015's post-Thanksgiving shopping holiday than any other major American holiday.
Related: What's the Deadliest Holiday for Drivers?
Last year, while shoppers were snapping up bargains, crooks were swiping their cars. According to the agency's 2015 Annual Holiday Vehicle Theft Report — for the first time measuring Black Friday stats — the day after Turkey Day saw 2,244 vehicle thefts. That was 36 percent more than the Thanksgiving total of 1,653 and 164 thefts more than the daily average for the year.
Black Friday logged more stolen cars than Halloween, the former king of car-theft holidays, which saw 2,238 incidents in 2015.
"In recent years, many national retailers have launched Black Friday specials on Thanksgiving evening while families may still be carving their turkeys," NICB said in a statement. "The lure of added shopping hours — and the presence of unattended vehicles in store parking lots — may be contributing to higher vehicle thefts on Black Friday."
For perspective, however, although Thanksgiving is the deadliest major holiday for drivers, it's relatively light in terms of thefts (maybe crooks get sleepy on tryptophan like everyone else). Thanksgiving has only seen an average of 1,514 thefts each year for the past five years compared with the 2015 average for all holidays of 1,955.
As far as the balance of the winter holiday season goes, Christmas Day is pretty quiet, too, logging just 1,620 thefts in 2015 — though Christmas Eve is anything but a silent night with 2,071. The same goes for New Year's Eve, which had 2,227 thefts last year, ranking No. 2. New Year's Day falls mid-pack, with 2,029 incidents.
The combined total of Thanksgiving, Christmas Eve, Christmas Day, New Year's Eve and New Year's Day in 2015 was 9,600, while the total for the entire year was 759,237. The greatest number of thefts in a single day last year came on June 15, when 2,579 cars were reported stolen. That's all according to data from the National Crime Information Center's stolen-vehicle file.
Here are the holidays, including Black Friday, ranked by auto-theft incidence:
11. Christmas Day, 1,620
10. Thanksgiving, 1,653
9. Valentine's Day, 1,690
8. President's Day, 1,787
7. Independence Day, 1,981
6. New Year's Day, 2,029
5. Memorial Day, 2,040
4. Christmas Eve, 2,071
3. Labor Day, 2,171
2. New Year's Eve, 2,227
1. Halloween, 2,238
* Black Friday, 2,244
To help guard against theft this holiday season, NICB reminds drivers to keep their cars locked when unattended and to never leave spare keys or fobs inside. As we reported earlier this month, 2015 saw more than 57,000 incidents of cars being stolen with the keys or fobs inside, one every 6.5 minutes and a 22 percent spike over the previous year.
"Take a moment and be sure to hide your valuables from view," NICB also advised. "Even an empty backpack looks appealing to a thief from the outside. If stopping at several locations to shop, remember to first store your packages in your trunk before leaving one destination for the next. Thieves are known to watch shoppers who place items in their trunks and then head for the stores - that invites trouble."