Buick Sales Soar Past Lexus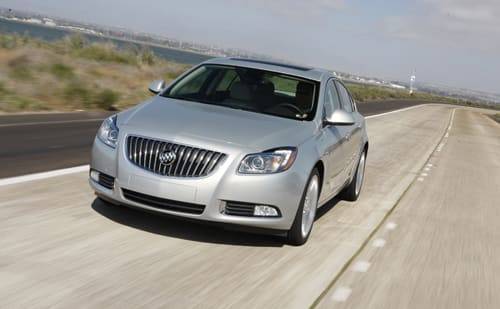 An air of hyperbole seems to float in the mainstream media about the success of General Motors, Chrysler and Ford. They cite things like earnings reports, repaying debt, you name it. But they don't usually tackle the concrete sales of cars.
When you look at the numbers, one success story clearly stands above all: Buick outsold Lexus in February, for the second month in a row. Buick also outsold Mercedes-Benz (if you discount sales of the Sprinter work van), along with Audi and Acura. Only BMW outsold Buick on the strength of BMW's new X3 SUV. The storied German brand topped Buick by 800 units.
The story, though, is Buick. With just four vehicles in showrooms — the Enclave crossover and the LaCrosse, Lucerne and Regal sedans — it has outsold the nearly unbeatable Lexus.
Back in GM's heyday of the mid-20th century, Buick was the understated luxury make to flashy Cadillac. The brand quickly gained a reputation as "the doctor's car" or a vehicle for white-collar professionals. It was a niche that Lexus swooped in and took from Buick more than two decades ago.
With a fresh lineup, Buick seems to be reclaiming the mid-luxury market. For the month, Buick sold 15,807 vehicles (up 73.3% from February 2010), compared with 13,814 vehicles at Lexus (up 0.2%). Buick also outsold Lexus in January, and so far it has a greater year-to-date total (29,076 vehicles) compared with Lexus (26,674).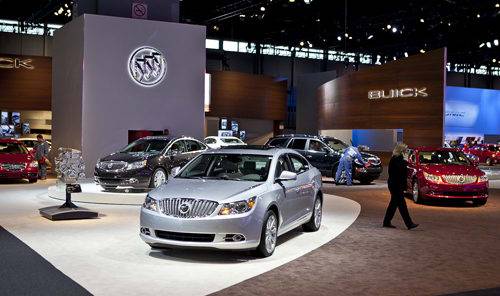 Even though Buick was the underdog in 2010, it has seen sales gains for 17 straight months, and it was the fastest-growing brand of 2010.
Why the shift? We could easily point to the recalls, but Toyota's sales were strong in February, up 48% from the same month in 2010, at the height of the recalls. Lexus' gain? Just 0.2% year over year. Lexus spokesman Bill Kwong also cited supply issues. "We thought the market was going to be soft in January and February. The market exceeded our expectation. We did not have enough inventory," he said.
Lexus had about a 15-day supply of vehicles on its lots in February, compared with a 77-day supply of Buicks. Many industry experts quote a 50- to 60-day supply as being healthy. This means that many potential Lexus customers either couldn't find the trim or color they wanted, and with such short supplies, perhaps even the whole nameplate was missing. While that may be a reason for the sales issues, it certainly keeps the finger of blame pointed at Lexus for not planning properly.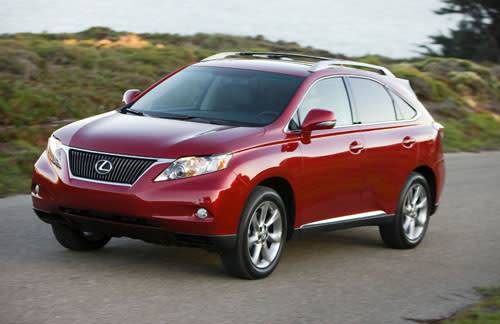 Lexus, it seems, sorely needs some new sheet metal in terms of not just models on lots, but new models. Luxury makes — such as Audi, BMW and Mercedes — have turned over their lineups at a faster pace compared with Lexus. In February, Lexus moved 2,598 of its once-best-selling ES sedan; it was the brand's second-highest seller that month. The Buick LaCrosse — which was benchmarked against the Lexus ES during its development — is now selling at a pace nearly twice that of its would-be rival, moving 4,329 vehicles in February.
Lexus' small hybrid, the HS 250h, saw its sales sink an astonishing 74.3% in February, to 183 units. There has been no appetite for that luxury hybrid, and we wonder why the company greenlighted another hybrid, the CT 200h. The CT 200h officially went on sale Tuesday, and Lexus plans to sell about a 1,000 a month.
The RX crossover has always been the backbone of Lexus, making up about 40% of all Lexus sales in 2010. With 15.3% growth in February, the RX grew faster than all other Lexus models.
What makes the role reversal between Lexus and Buick even more astounding is that Lexus has nine models — though one is the LFA supercar — and Buick has only four.
Nearly half of the shoppers who bought a Buick Regal in February came from other brands. Increased availability of the Regal CXL Turbo helped the brand move 3,705 of the sedans that month, GM says. Buick expects to see the Regal's sales rise even more in 2011, as the Regal GS and Regal Hybrid go on sale early this fall. There will also be, presumably, more affordable Regal options as production moves from Germany to Canada for the 2012 model year later this spring. The LaCrosse will get a standard mild-hybrid system, capable of 37 mpg on the highway, on the base trim, which goes on sale this summer.
Along with the boost in sales, buyers are spending more to get their Buicks. The average transaction price has increased by $11,113 since 2003, according to Buick spokesman Nick Richards.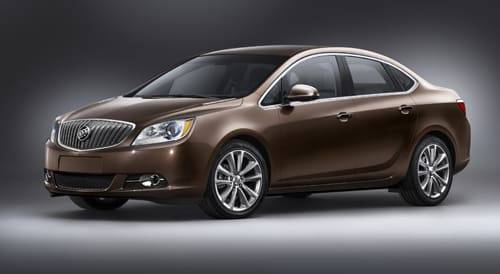 This solidifies the belief that Buick has switched from affordable comfort to something more premium, like Lexus. With the smaller, less expensive Buick Verano going on sale at the end of this year — and the brand reportedly considering adding a convertible, coupe, station wagon and a compact crossover to the lineup — it could be difficult for Lexus to retake its No. 1 spot from Buick, let alone from Mercedes-Benz or BMW.