Chevrolet Lowers Some Entry Prices for 2017 Camaro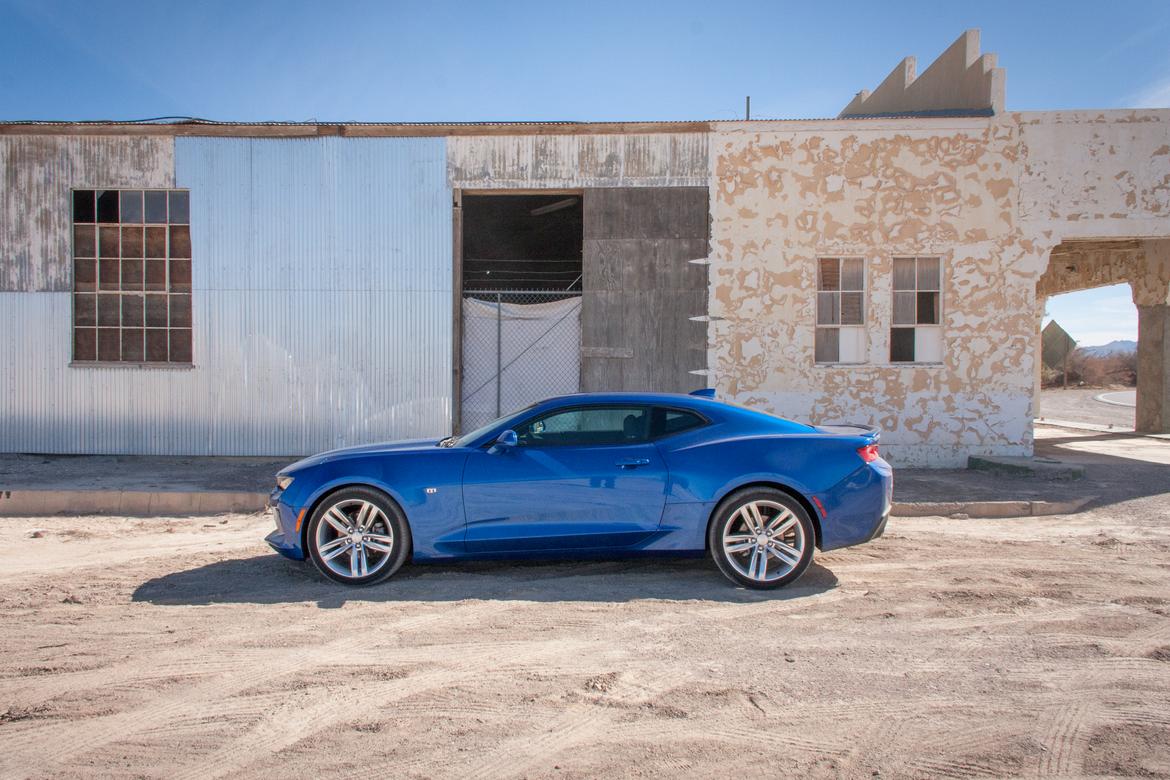 CARS.COM — Chevrolet's Camaro has scored some sales points lately versus archrival Ford Mustang and is moving to keep the competition hot with a lower 2017 price for the cheapest coupe with an automatic transmission, as well as for the entry-level convertibles.
Related: Chevrolet Prices 2017 Camaro ZL1, 1LE Track Packages
For 2017, a 1LT coupe with the base 275-horsepower, turbocharged four-cylinder and eight-speed automatic is down $595 to $27,595 (all prices including an unchanged $995 destination fee). A 2016 1LT coupe with that combination stickered at $28,190. The automatic was a $1,495 option for the 2016 1LT coupe; for 2017, it's the 1LT trim's only transmission.
You still can get the four-cylinder with the six-speed manual for 2017, but you'll actually pay a little more to be a purist. What seems to basically be the former 2016 1LT trim with manual has morphed into a new manual-only 1LS trim for 2017 and it starts at $26,900 for the coupe. That's actually up $205 from the 2016 1LT manual's price of $26,695.
The entry-level 2017 convertibles get deeper price cuts and have lower sticker prices regardless of transmission. The base 2017 Camaro 1LS ragtop with the turbo four and manual is
down $795 from 2016 to $32,900; the 2017 1LT automatic-transmission four-cylinder convertible is down a healthy $1,595 from the least expensive 2016 version to $33,595. Compare the 2016 and 2017 entry-level Camaros here.
The 2017 Camaro pricing is more competitive with the 2017 Mustang (compare them here and it appears Chevrolet is aiming to build on its recent sales momentum. While the Camaro's sales of 54,535 this year through September remain well behind Mustang's 87,258, according to Autodata Inc., the Chevy has been gaining ground and beat its crosstown rival in September, selling 6,577 to the Mustang's 6,429. Both cars also are working to swim against the SUV tide, with year-to-date sales down 11.4 percent for the Camaro and 9.3 percent for the Mustang.
See how the new Camaro turbo-four base trim performed here in our First Drive, where we put it through its paces on the Spring Mountain racetrack in Pahrump, Nev., and on a desert highway run.