Chrysler, Kango Announce Kid Ride-Sharing Partnership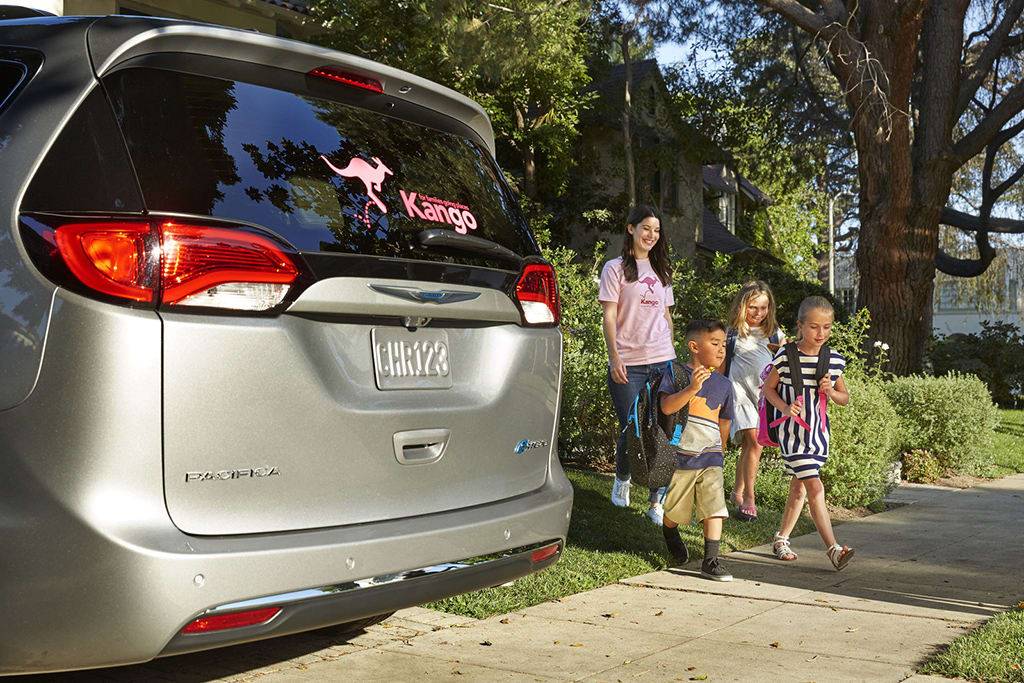 CARS.COM — The minute you become a parent, your superpower becomes engaged: being in three places at once. Wait, you haven't mastered that yet? For those not in the know, there are kid ride-sharing services like Kango, an app-based, on-demand service that provides rides and childcare for kids from preschool to high school. Chrysler is partnering with the group and providing the Pacifica Hybrid minivan to Kango drivers for lease.
Related: How Fuel-Efficient Is the Chrysler Pacifica Hybrid?
According to Chrysler spokeswoman Diane Morgan, the vehicles will be leased to Kango drivers at a preferred rate, though she would not provide pricing specifics. Chrysler says the partnership is the first of its kind between an automaker and family ride-sharing service, and that it's a way to "promote safety and environmental stewardship." The segment's first plug-in hybrid minivan is EPA-rated to get 33 miles of electric-only range and 32 mpg in combined city/highway driving as a hybrid.
On the safety front, Kango is also covered. Kango drivers are fingerprinted, background-checked, DMV record-checked and screened in person. Also, Chrysler says Kango is the only service insured to drive children of any age, and they provide car seats and booster seats. The service has more than 250 screened drivers.
"Kango is excited to partner with Chrysler to make its new Pacifica Hybrid minivans available to our eligible drivers," Sara Schaer, Kango's CEO, said in a statement. "In addition to being a green vehicle with the best mileage of any minivan, the Chrysler Pacifica Hybrid will help us meet the growing demand for shared carpool rides for groups of kids going places. Drivers save money on gas. Kids are delighted with the minivan's kid-friendly features. It's a win for everyone."
Kango will deploy its fleet of Pacifica Hybrids this fall, but only in California. Right now, Kango only operates in six counties in the San Francisco Bay Area, though it plans to expand.
"Due to popular demand, they are hoping to expand to other cities in California or beyond in the near future," Kango spokeswoman Frances Blount said.