Consumer Review of the Week: 2016 Toyota Avalon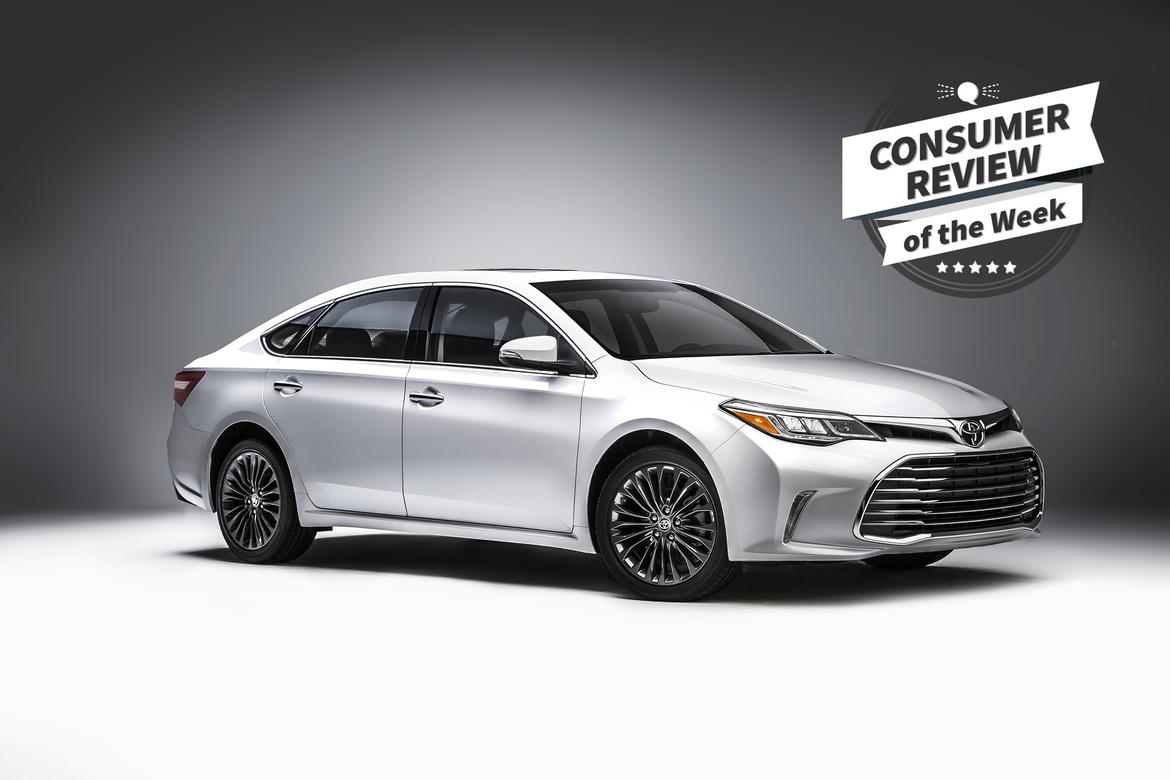 CARS.COM — With its attractive styling and roomy interior, Toyota scores points with its large sedan, the Avalon. Lightly updated for 2016, the Avalon has a wider and lower front grille, new turn signals and redesigned LED taillights. What does an Avalon owner think of the 2016 model?
Hank.Handicapper from Ohio writes:
"I have been a Toyota owner for a very long time and this is the second Avalon that I have owned, and the 2016 is the best thing that has happened to two seniors, my wife and I, and at such a perfect time of our lives. The safety features are so perfect for our needs and provide us with the comfort and assurance of a safe ride. Try one ... you'll never let it go."
Related: Research the 2017 Toyota Avalon
We get millions of car shoppers to Cars.com each month, and they would benefit from your experiences, so please, review your own car here. We're giving you the megaphone, now tell the world what you think about your car, good or bad. Here's how you do it:
Go to our Reviews landing page and select the make, model and year of your car.
On that page, click on the green "Write a Review" button.
When you reach that page, offer your scores in the seven categories.
Next, give your review a title.
Add your comments (there is a 100-word minimum).
Answer a few more questions.
Tell us your screen name, city and state if you'd like, as well as your email address. We will only use your email to notify you of the status of your review (meaning, has it been accepted, etc.)
Then, click the green "Submit Your Review" button, and you're good to go. You can also preview your review to see how it will look on the site.
Remember, other shoppers will thank you for your efforts.
Editor's note: Some comments have been edited to improve clarity.