Cool Car Corral: 10 of the Coolest Cars at the 2019 New York Auto Show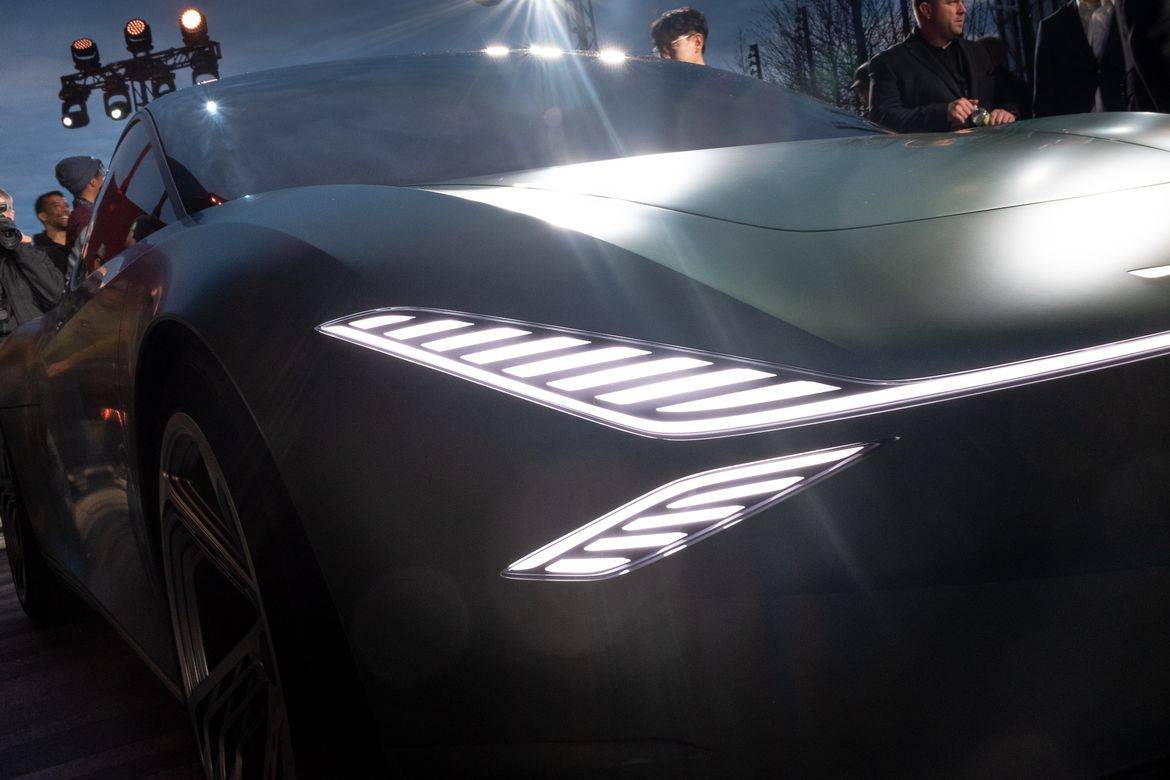 It is time once again to shift our focus away from the practical and (relatively) attainable cars of the 2019 New York International Auto Show and instead turn our attention to the fantastic and wonderful concept cars, as well as all the cool cars that we can't buy, whether it's because the cool car isn't sold in the U.S. or because we're not ultra-wealthy (which would likely solve the first problem, as well as many others).
Related: More New York Auto Show Coverage
Here are 10 of the coolest cars from the New York Auto Show, starting with …
The Concepts
Volkswagen ID. Buggy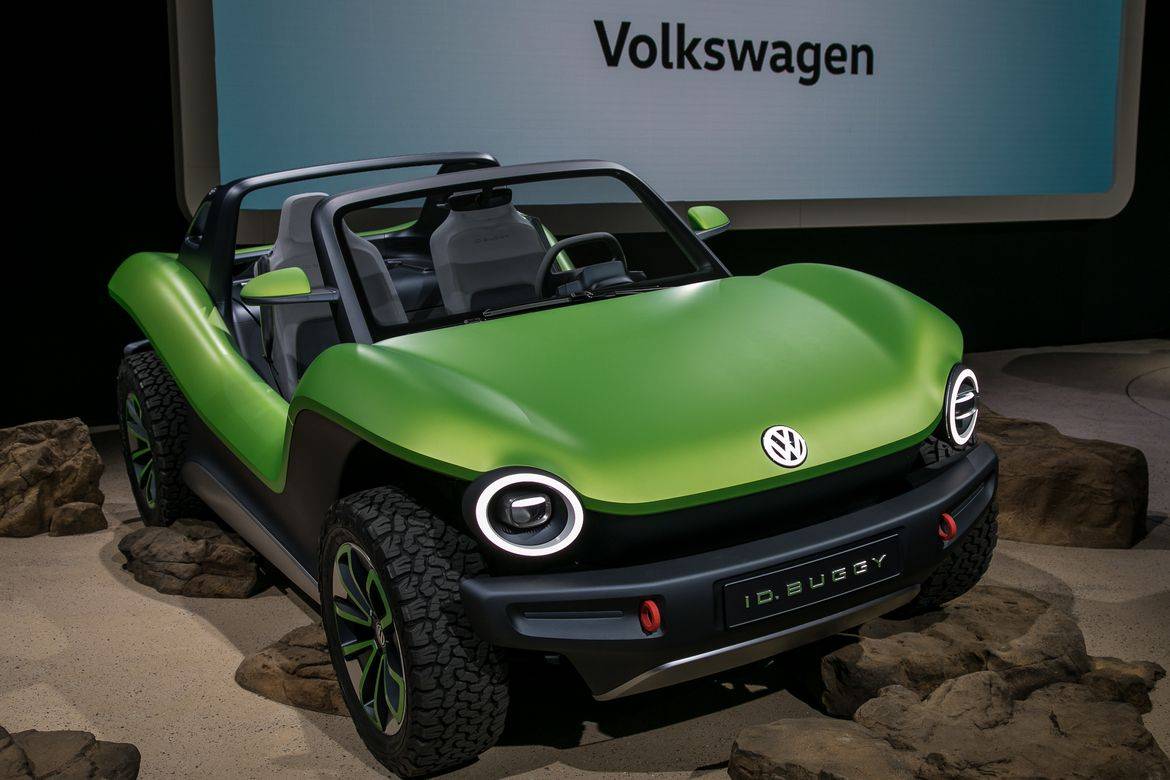 The Volkswagen ID. Buggy is a concept we've seen plenty of already, just not in person. The all-electric tribute to the Beetle-based dune buggies of yesteryear features a structure that not only allows but encourages aftermarket companies to remove the VW's body structure and replace it with an entirely new design. The ID. Buggy uses water-resistant materials in the interior to eliminate the worry of getting it dirty due to the exposed cabin, and it has a small shelf behind the two seats for minimal storage. If Volkswagen really wants to atone for the Dieselgate scandal, they should put this into production immediately.
Volkswagen Tarok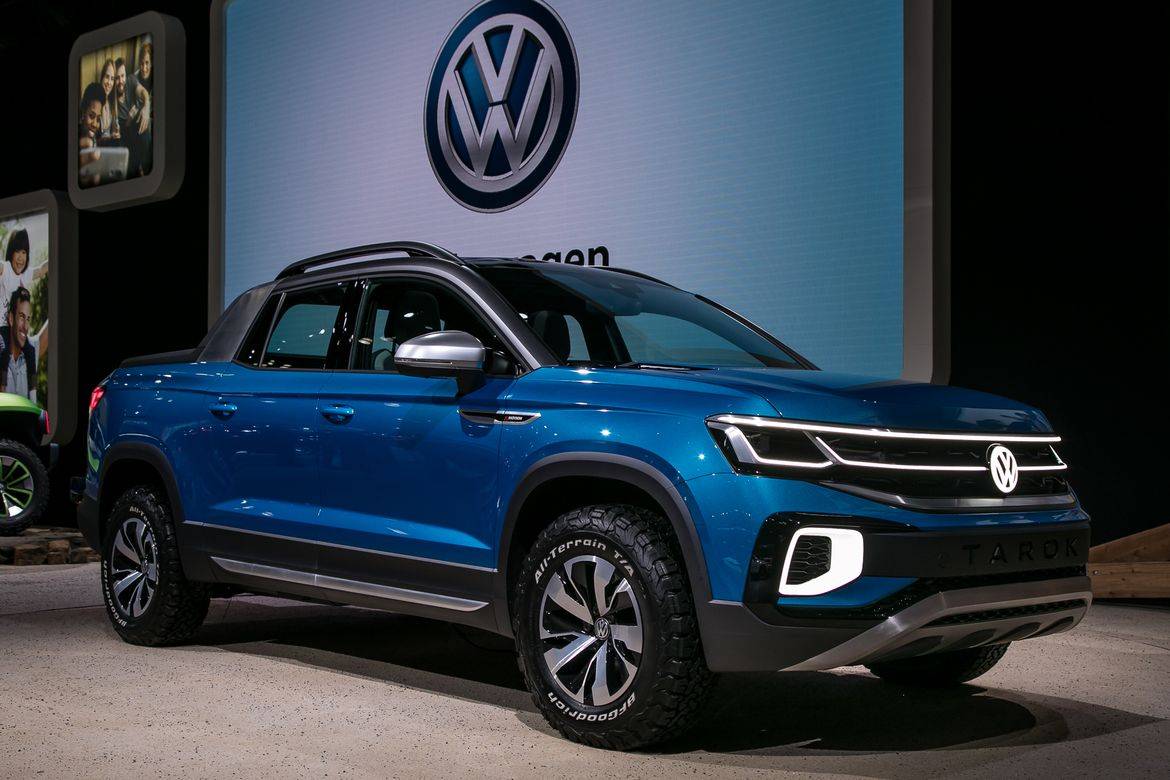 Volkswagen's other concept in New York was also shown elsewhere first. The Tarok pickup truck concept first appeared in Sao Paulo, Brazil, in 2018, and VW says it's working on a production version specifically for the Brazilian market. Working against the Tarok as a potential vehicle in the U.S. is the lack of consumer enthusiasm for unibody pickup trucks, something that hasn't helped the Honda Ridgeline develop much more than a cult following. Working for it is that it's built on VW's MQB architecture and wouldn't require much development to take beyond a concept. Volkswagen brought the Tarok to New York to gauge public reaction, so we'll have to see if it was favorable enough to make building one for us worthwhile.
Genesis Mint Concept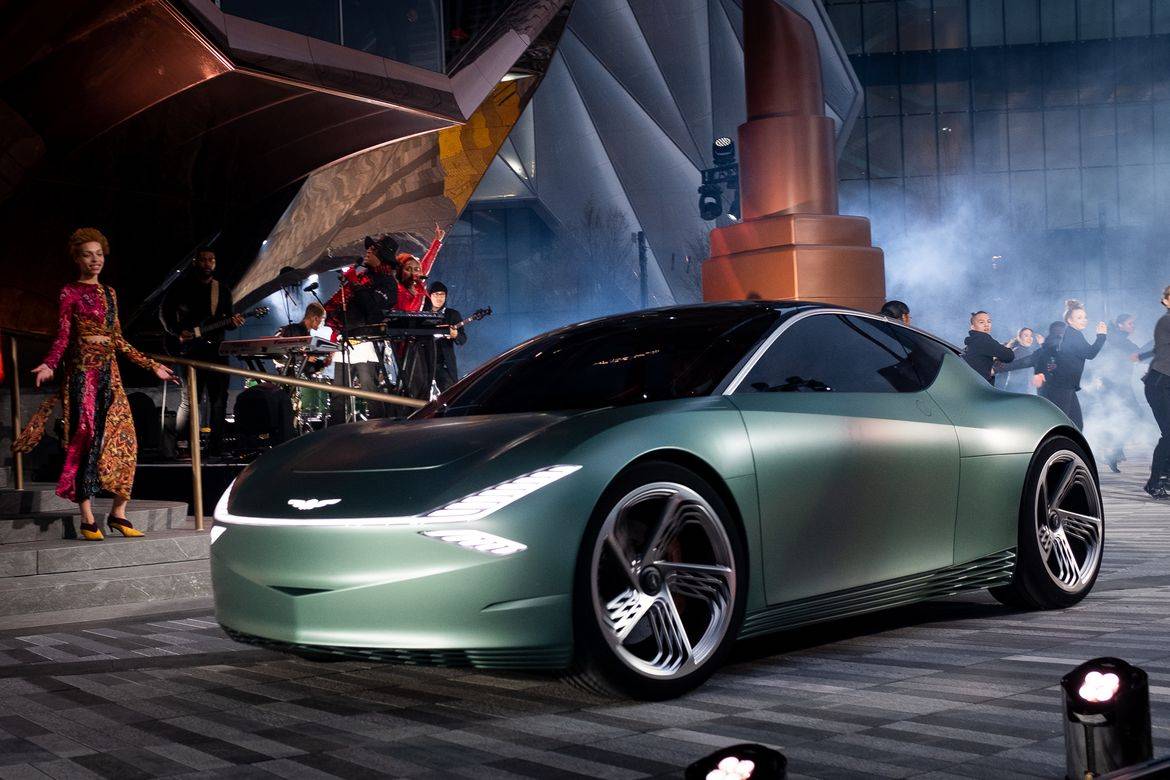 The Genesis Mint Concept is an all-electric city car that proves you don't always have to sacrifice form for function. Painted in a gorgeous shade of green with an equally beautiful cognac leather interior, the Mint Concept looks fantastic. It's designed for people who have alternatives to most reasons consumers use cars these days — carrying lots of passengers, or lots of stuff — which isn't that crazy given the rise of delivery services for nearly everything. The rear scissor doors allow access to a small parcel shelf for those quick shopping trips or grocery runs for forgotten items. Would it succeed as a production car? For all of its looks, that's tougher to say.
Kia HabaNiro Concept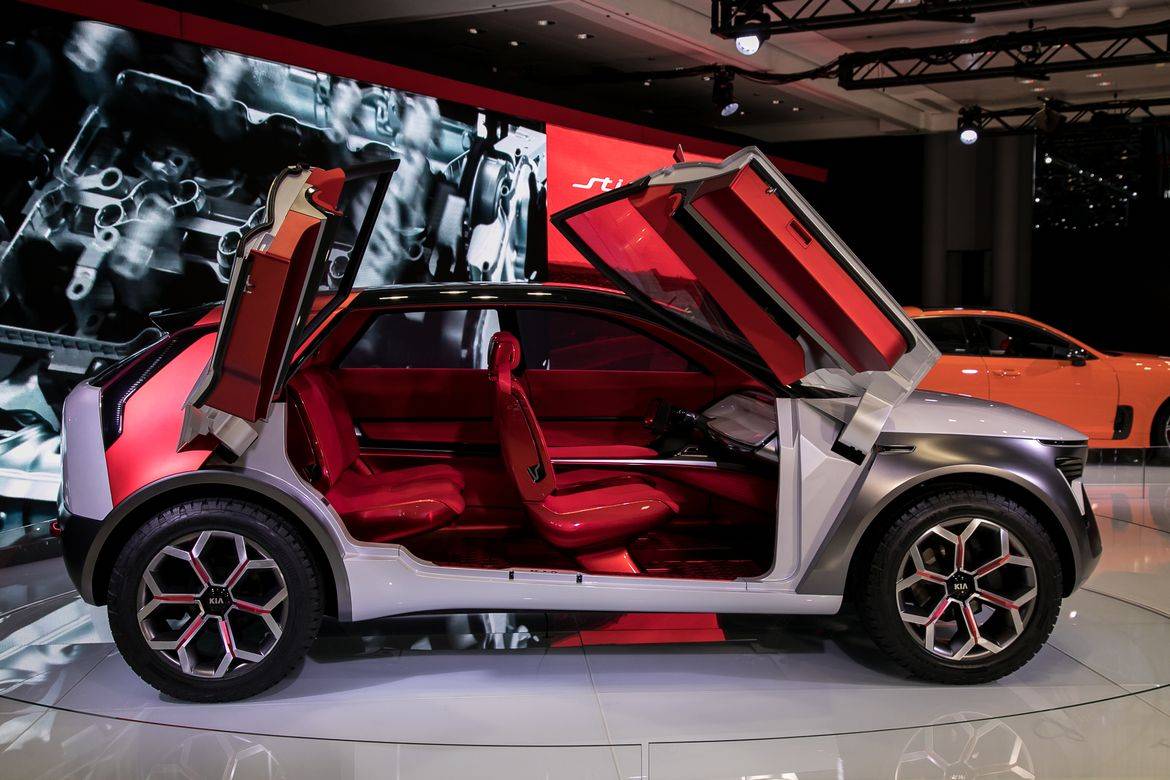 Kia's HabaNiro concept has — besides a silly name — seemingly all the available automotive tech in the world. Kia claims the HabaNiro is capable of full driverless autonomy, and that's just the start: Instead of a center console, there's a touch panel that runs the width of the car and allows both the driver and front passenger to access various vehicle controls and apps, and even move them around on the giant head-up display that replaces traditional gauges and infotainment screens. It can even play a movie, though hopefully only when the HabaNiro is driving itself. The car is also supposed to be capable of reading the driver's emotions and adjusting settings accordingly; eye-tracking technology will activate a rearview video monitor when it detects the driver looking to where the rearview mirror should be (but isn't). And Kia says the butterfly doors are the least practical feature. Welcome to the future.
The Fanciful
Mullen Qiantu K50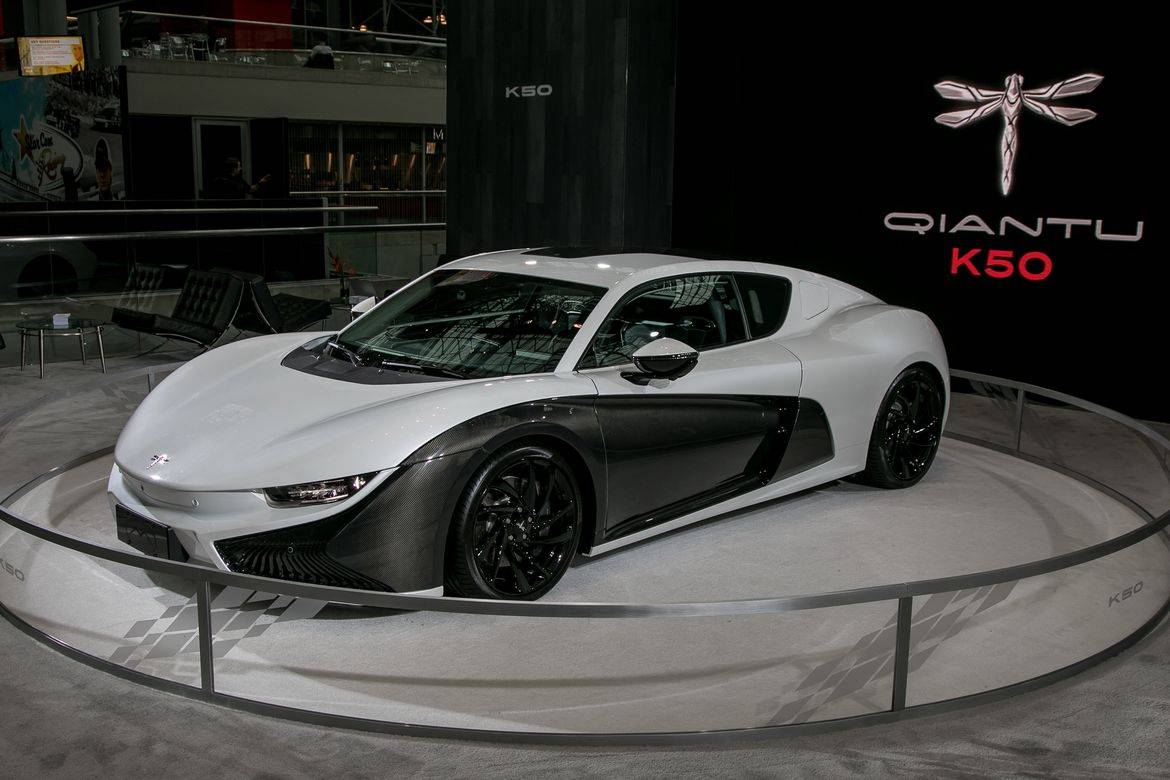 Mullen's Qiantu K50 is an interesting look into the potential future for electric vehicles, namely all-electric sports cars that are more than just lightning-quick from a stop. Tesla has the Model 3 Performance, but most EVs aren't best used as sports cars. Mullen hopes to change that with the Qiantu K50, which is already on sale in China. 402 total horsepower helps propel the Qiantu K50 to 60 mph in just over 4 seconds, with a limited top speed of 125 mph. Range is 230 miles, according to Chinese ratings, though it hasn't been estimated using the EPA's testing cycle yet. Most importantly, the K50 wears Pirelli performance tires, which are decidedly not the low-rolling-resistance tires of most electric cars and should make the K50 a hoot in more than just a straight line.
BAC Mono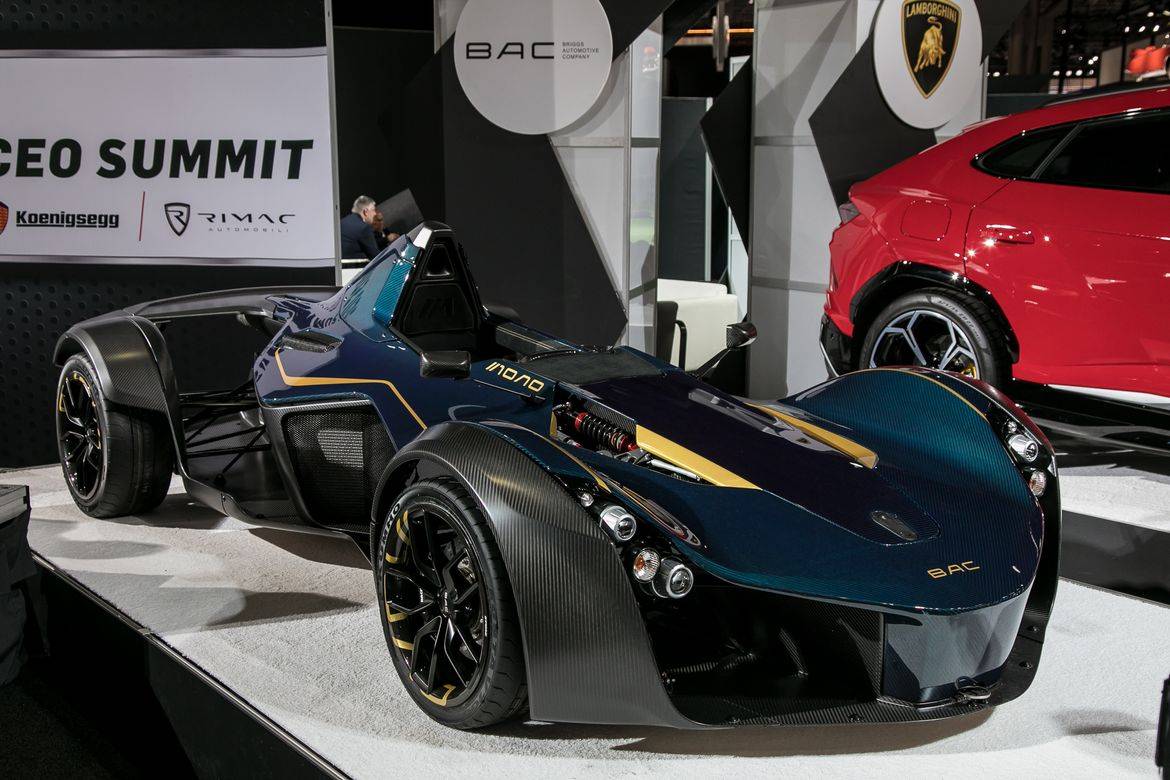 Want a racecar that's street legal? How about the BAC Mono? A single-seat, 305-hp, open-cockpit car that weighs less than 1,300 pounds dry (i.e., no fuel, no driver) should do the trick. Storage is limited to zippered pouches on each side of the cockpit, and to get in you'll need to detach the steering wheel. BAC is even willing to mold the grips of the steering wheel and the entire seat to an owner's exact specifications — which might make buying a used one an adventure. BAC was in New York to celebrate its new partnership with Manhattan Motorcars, as it works with third parties in the U.S. to sell the British-built sports.
Koenigsegg Jesko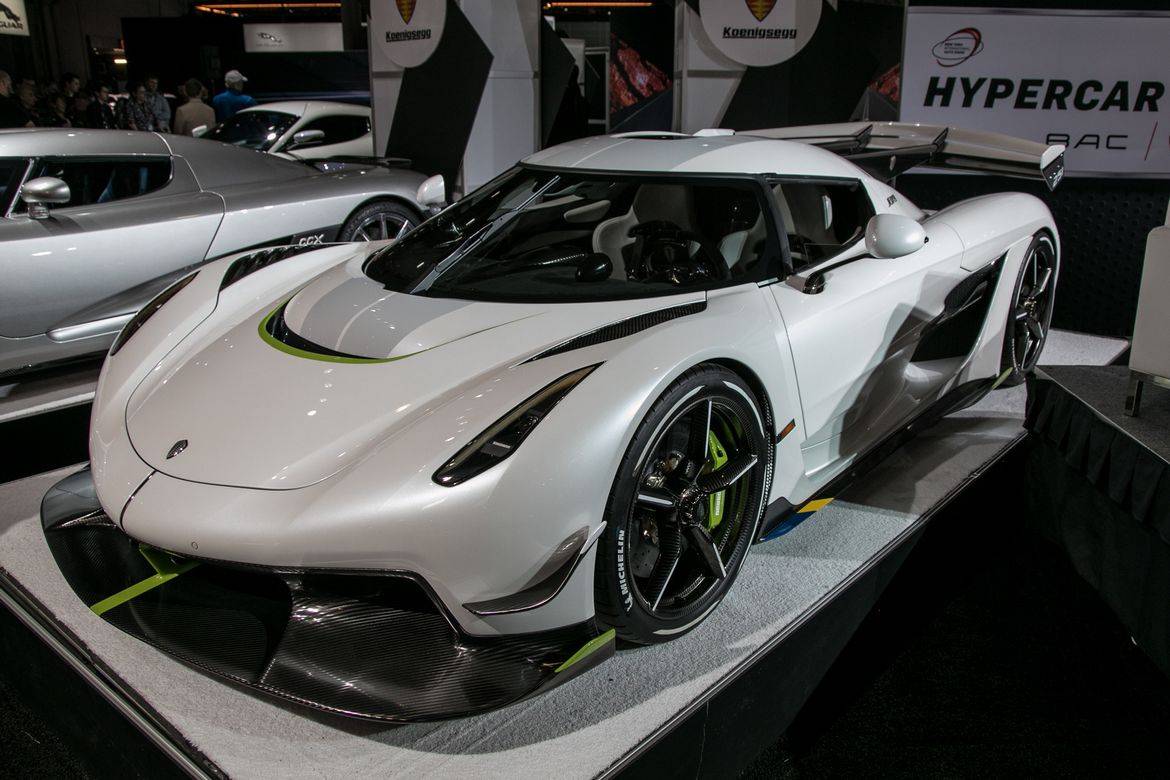 Swedish supercar manufacturer Koenigsegg brought its latest creation, the Jesko, to New York. The Jesko is powered by a twin-turbocharged 5.0-liter V-8 that produces 1,280 hp with premium gasoline and 1,600 if fueled by E85. It also weighs just over 3,000 pounds and is approximately 60 percent rear wing. Seriously, look at that massive and beautifully constructed piece of automotive art. Why does a car like this exist? To go as fast as possible. The Jesko first debuted in Geneva, and Koenigsegg sold all 125 examples it planned to build within five days of the car's debut.
Bugatti Chiron Sport 110 Ans Bugatti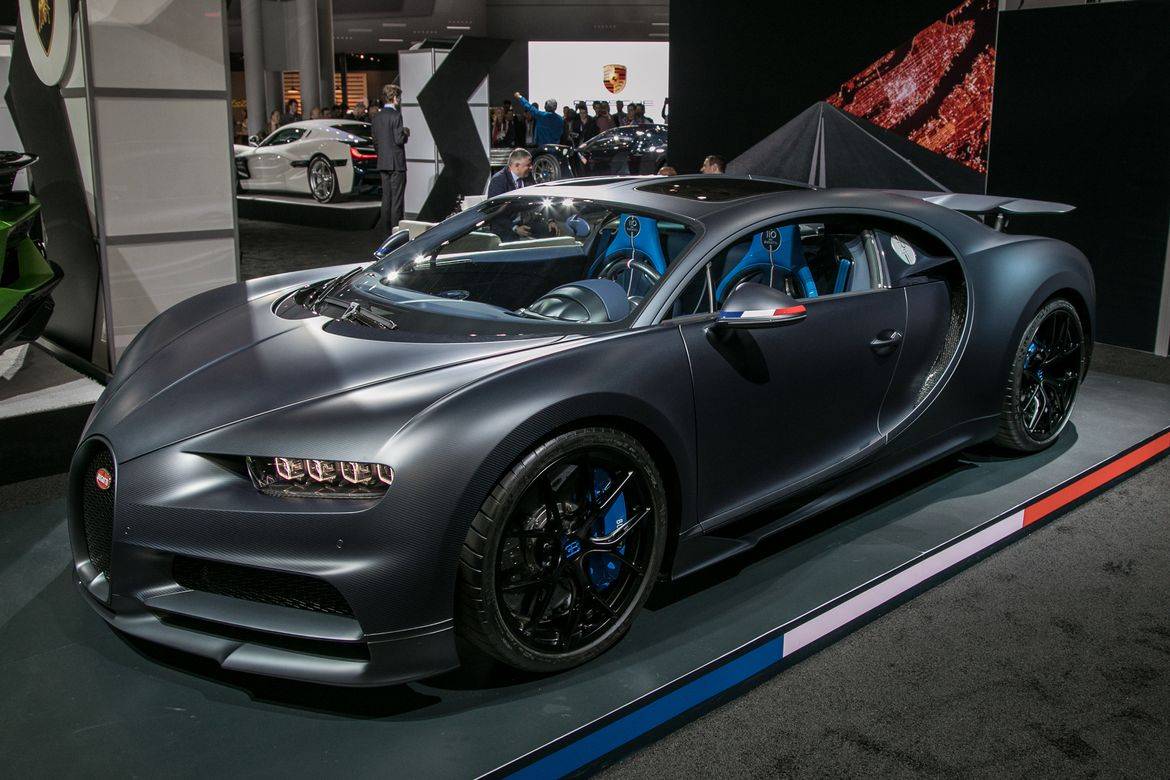 We've written about the Bugatti Chiron Sport 110 Ans Bugatti before, but we finally got a chance to see it in person in New York. Limited to 20 examples, the special 110th-anniversary-edition of the Chiron hypercar is gorgeous to look at it — and, if I'm honest, I chose it for this list just to give our photographer a chance to maybe sit in it. (He was not allowed to, sadly.) With a very subtle two-tone blue paint scheme and French tricolor flag details inside and out, this Chiron is an incredibly special version of an already-special car.
Maserati Levante GTS One of One for Ray Allen
Maserati will begin rolling out its One of One personalization program to U.S. dealerships soon and celebrated with a special One of One Levante GTS for retired NBA legend Ray Allen. The custom SUV features elements that Maserati's design studio created in collaboration with Allen, from the exterior paint "inspired by the astral blue color of the galaxy, but also the colors of the magical city of Miami." The brake calipers are painted to match and hide behind 22-inch dark-chrome wheels. The interior features unique aniline-dyed leather meant to replicate stonewashed denim in both color and how it will change over time. The carbon-fiber elements along the center console, dashboard and door panels have blue thread woven into them and a three-dimensional finish, and are a true one-of-one feature present on no other Maserati.
The Unobtainable
Suzuki Jimny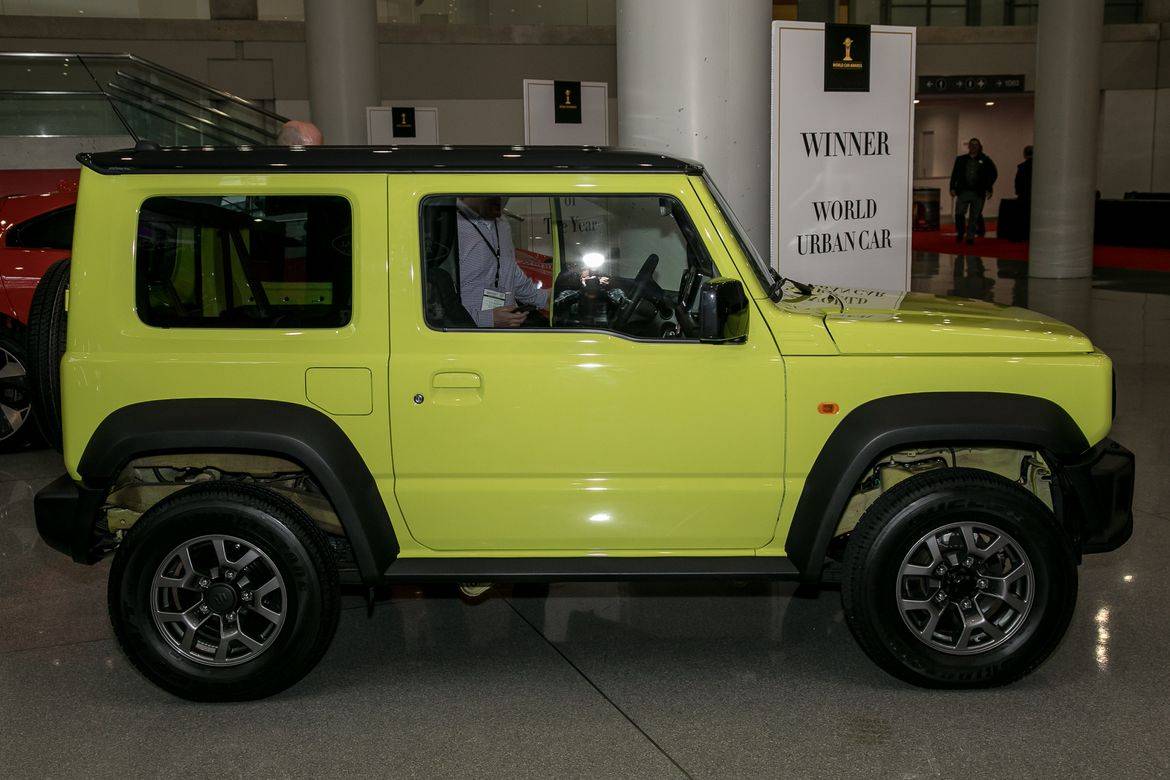 What are you doing here, lil' fella? Why is there a Suzuki Jimny mini-SUV in New York? Who cares?! The Jimny is awesome. It's a tiny two-door, four-wheel-drive off-roader that's a bit shorter than a Fiat 500. The tragedy of the Jimny is that it isn't sold anywhere in the U.S., which is wild considering that there are a lot of people in this country who love to head off-road in the old Suzuki Samurai — it's hard to imagine a modern, affordable version not getting a lot of love here. For now, those wanting to drive a Jimny will have to go abroad to experience the fun.
Those are the Cool Cars.
Cars.com's Editorial department is your source for automotive news and reviews. In line with Cars.com's long-standing ethics policy, editors and reviewers don't accept gifts or free trips from automakers. The Editorial department is independent of Cars.com's advertising, sales and sponsored content departments.