Kia HabaNiro Concept: Cool Future Tech, Hot Mess of a Name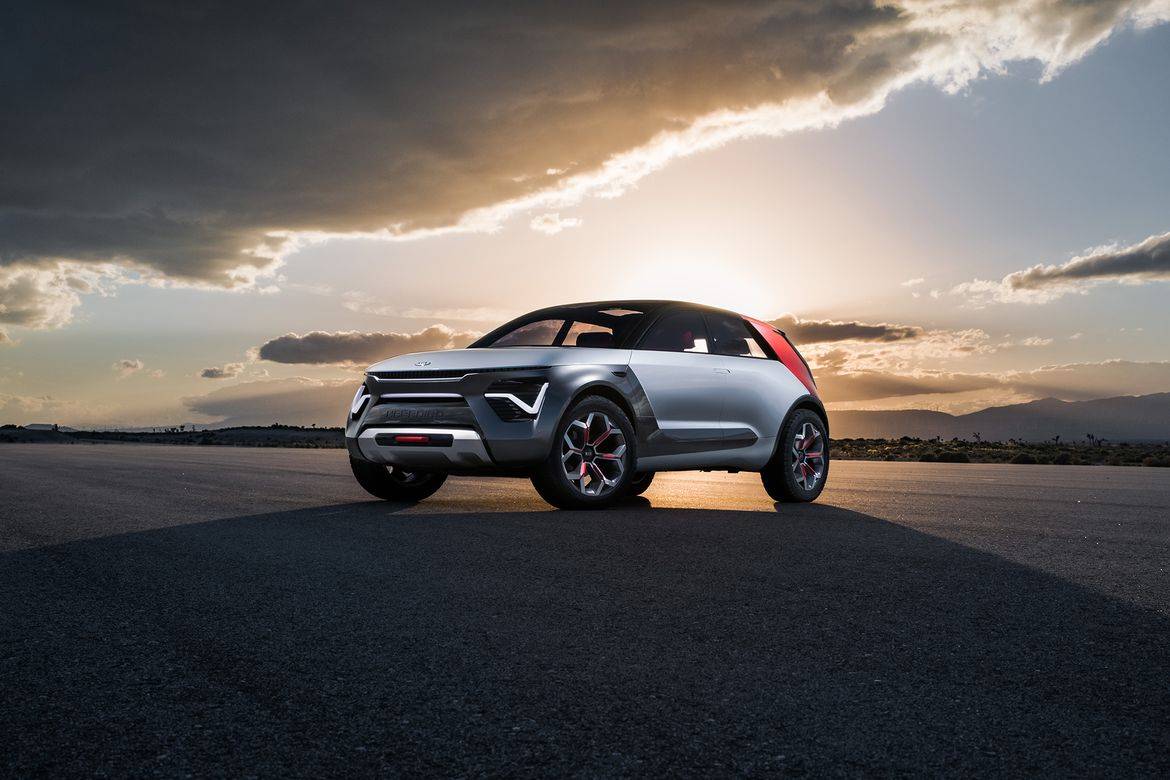 Looks like: An edgier Niro with big wheels and chunky tires; every other concept electric SUV from the last few years
Defining characteristics: A fully interactive head-up display takes the place of a traditional center console, while Kia boasts that the HabaNiro has "more advanced tech than what helped land men on the moon," but so do smartphones … or a Buick. (Act like you've been there before, Kia.)
Ridiculous features: The aforementioned HUD; mood lighting designed to reflect off surfaces in the cabin; a system that detects the driver's emotional state and adjusts vehicle settings accordingly; replacing the physical rearview mirror with a system that detects when your eyes look to where the mirror should be and then activates a video display of the rear view; that name
Chance of being mass-produced: Kia really seems to want to build it, but a rolling version of the computers from "Minority Report" just seems … unsafe? Like, really, really unsafe. Some of the design and tech will likely become part of future Kias, at least.
Kia's latest concept vehicle is the HabaNiro, what it calls "a fully electric, all-wheel drive, four-seat wonder car." Boasting a claimed 300-plus-mile range and Level 5 autonomous capabilities, the HabaNiro is designed to be an "everything car" that meets a variety of needs from commuting to off-road adventuring. It's making its debut at the 2019 New York International Auto Show.
Related: More New York Auto Show Coverage
On the outside, there's not much about the HabaNiro to set it apart from other concept vehicles from years past. No side mirrors? Check. Impractical doors? The HabaNiro has butterfly doors, so that's a big check. Overly large wheel and tire combo? Check. Weird amounts of cladding? Check. And it's embossed with the HabaNiro name. The red "aero panels" at the rear are pretty cool-looking, just like they are on the production Audi R8.
The inside boasts a wealth of technology that may or may not ever make it onto a production vehicle. First, instead of a traditional center stack with climate and audio controls and maybe a multimedia touchscreen sitting above those controls, the HabaNiro has an acrylic touch panel that runs the width of the cabin and controls a head-up display. Options within that display can be moved and accessed via swiping and touching the acrylic panel.
Kia's Real-Time Emotion Adaptive Driving — R.E.A.D. — uses "artificial intelligence-based bio-signal recognition technology" to analyze a driver's emotional state and adjust vehicle settings accordingly to produce "a more pleasurable and safer driving experience." It also works with eye-tracking technology to track when the driver's eyes move to look at where the absent rearview mirror should be and activate a 180-degree rearview video display.
More From Cars.com:
Ambient lighting shines up through the floor of the HabaNiro, "creating movement that reflects onto surfaces within the cabin." That seems safe. The lighting can be dimmed or brightened, and the color is adjustable to alter the mood of the HabaNiro's occupants.
According to Kia, "There are no immediate plans to utilize AI to sense when the driver is hungry and then direct to the nearest drive-through where an order will be waiting, but the technology may someday evolve to make just such a task possible. AI and automation shouldn't take the joy out of driving, as some auto lovers fear, but should enhance it — anticipating needs so we can concentrate on the driving experience."
Great. Can't wait for my car to automatically change its set GPS destination to Subway or something — and spend my money ordering food! — without my input. Talk to me when it starts mining for bitcoins while I drive.
Cars.com's Editorial department is your source for automotive news and reviews. In line with Cars.com's long-standing ethics policy, editors and reviewers don't accept gifts or free trips from automakers. The Editorial department is independent of Cars.com's advertising, sales and sponsored content departments.