EV Roundup: Electric Bus Breaks Single-Charge Travel Record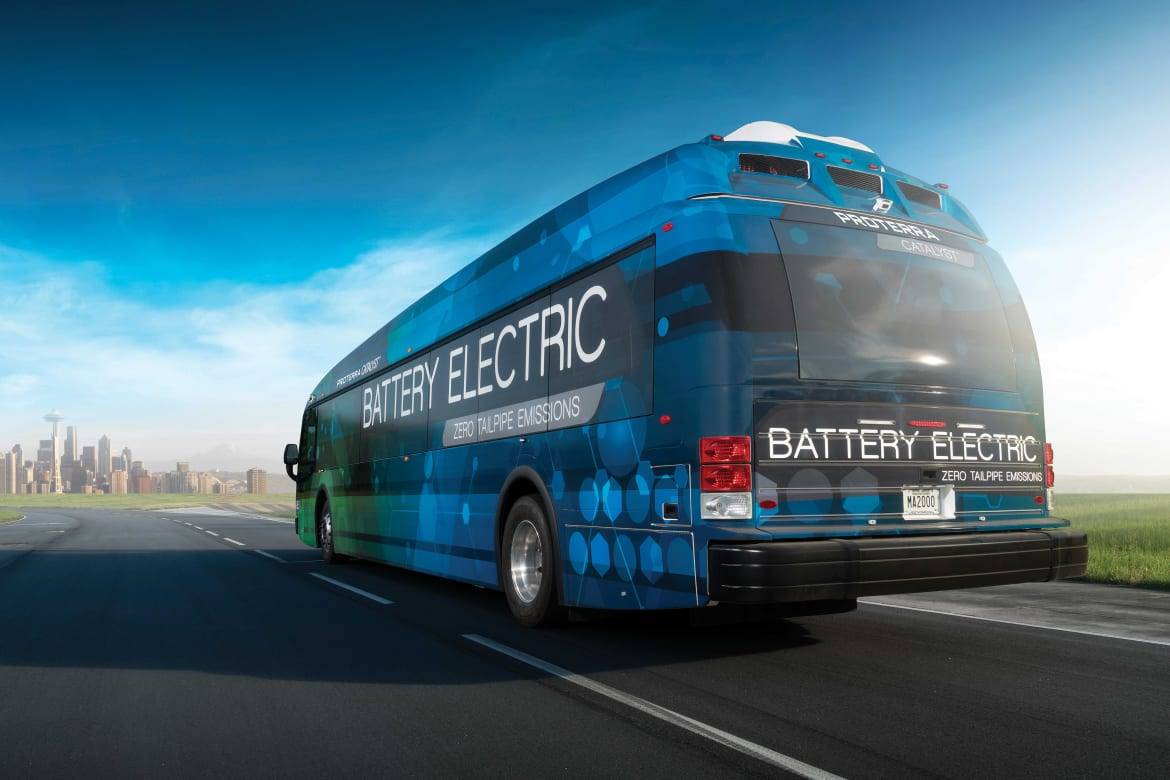 CARS.COM — The wheels on the bus have gone round and round a whole lot of times for Proterra, whose 40-foot Catalyst E2 Max went 1,101 miles on a single battery charge. The electric-bus company said Tuesday that its Catalyst E2 Max hit the mark at an Indiana test track, which it calls a world record for long-distance travel in an electric vehicle on a single charge.
Related: More Electric-Vehicle News
The E2 Max has up to 660 kilowatt-hours of battery capacity. That's the maximum for Proterra's bus fleet — and a lot more than the batteries in today's long-range passenger EVs, which range from 60 kwh to 100 kwh. Proterra, whose investors include venture arms from GM and BMW, isn't the only bit of recent electric-car news, which we can't help but notice has been at full charge of late.
Here's what's been making headlines: