Fatal Crashes Among Elderly Drivers Are Declining, IIHS Study Says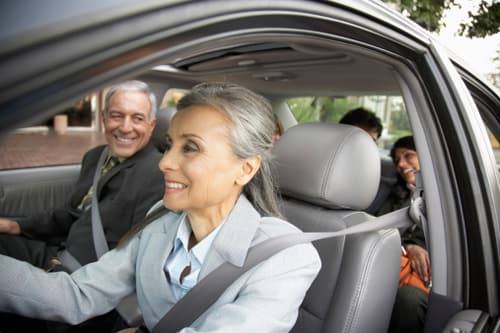 Possible NHTSA 'Silver' Ratings Aim to Protect Older Drivers
Older drivers have lower police-reported crash rates per person than younger drivers, largely because they drive less. But crash rates per mile traveled begin to increase at age 70, and by age 80, drivers have "markedly higher" crash rates than their middle-aged counterparts, IIHS says. Anne McCartt, senior vice president at IIHS and a co-author of the study, clarified some of the study's numbers for us. Between 1997 and 2012, the rate of accidents among licensed drivers 70 and older declined 42 percent; it's down 39 percent per mile driven. Crashes involving drivers 70 and older, whether they were at fault or died, declined 25 percent in that period. And overall traffic-related fatalities for those 70 and older — drivers, passengers, motorcyclists, pedestrians and the like — declined 31 percent.
It all points to the same conclusion. But why? "We don't know for sure," McCartt said. "One factor we think is very likely at work is that vehicles are safer, and there's some evidence that some of the safety features on newer vehicles have benefited older drivers."
Driver health and experience also plays a role. "There are indications that older people are healthier," McCartt said. "We think that better health likely results in fewer impairments. [The lack of] cognitive or physical impairments results in safer drivers, and safer both in the sense that they may be less able to crash … [and] to not sustain a serious injury" during a crash.
Still, the fatality rate has gone down even as the population of older Americans has swelled. As baby boomers age, licensed drivers older than 70 have increased 30 percent between 1997 and 2012, and that's expected to continue. Americans age 70 and older represented 9 percent of the U.S. population in 2010, according to the U.S. Census Bureau, and IIHS says the Census expects that to swell to 16 percent of the population by 2050. Citing data from the Federal Highway Administration and internal studies, IIHS says 79 percent of them drive today — but that's a lower rate than Americans age 20 to 69, who also drive more miles per person.
Editor's note: This post was updated on Feb. 20 to reflect further explanation of the study and comments from IIHS representative Anne McCartt.
Fuse/Thinkstock