Five Features That Boost the 2016 Mazda CX-9's Family Appeal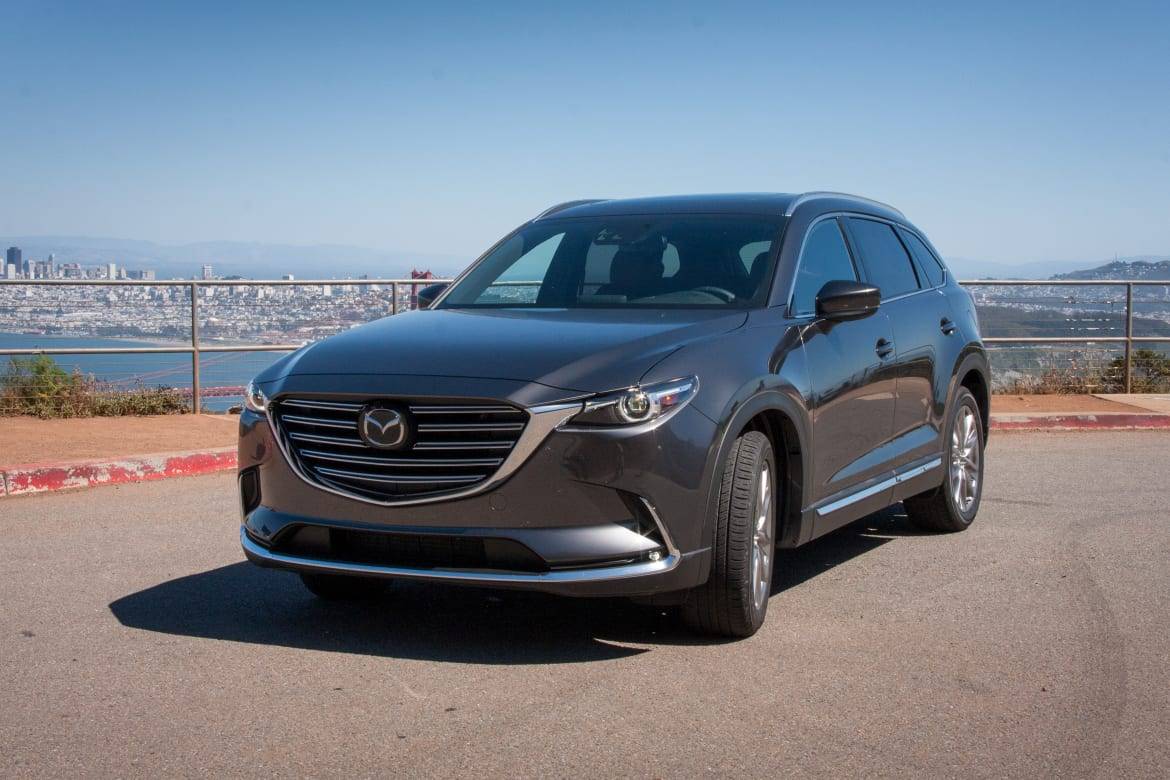 CARS.COM — Mazda's three-row SUV hasn't traditionally been a family-hauling favorite, with its poor crash tests, lack of cargo room and subpar fuel economy. An update for 2016 adds some family-friendly appeal to the CX-9, however. In addition to new styling, technology and powertrain updates, the CX-9 also got some key new standard and optional features for families.
Related: 2016 Mazda CX-9: First Drive
1. Second-Row Tilting and Sliding Seat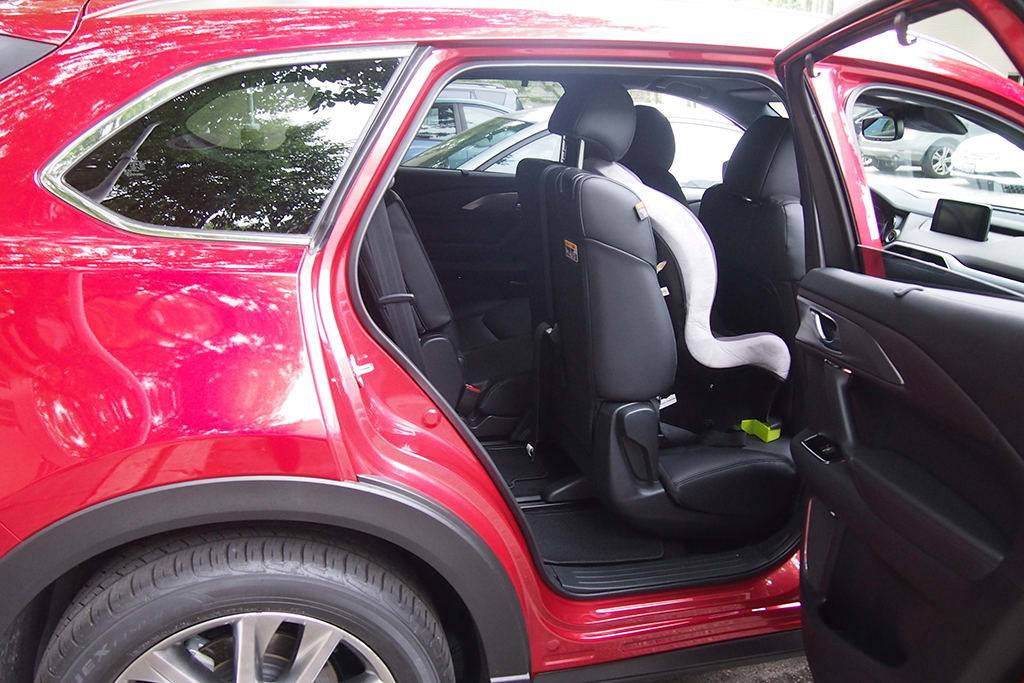 Third-row access is always a sore spot with SUVs, especially when a child-safety seat is installed in the second row. In many cases, the seats block access to the third row. Not so in the CX-9; the second-row passenger seat has been designed so that it will still tilt and slide forward to give access to the third row even with a front-facing child seat installed.
The passenger-side position has this feature and Cars.com reviewer (and mom) Jennifer Geiger tried it with her forward-facing convertible — she thinks it's a helpful feature for families with young kids. With the pull of a lever mounted near the head restraint, the seat slides and tilts forward. Although moving the seat required a little more muscle than usual, the action was easy and the opening to the third row was sizeable enough for a small adult. Note that this maneuver must be performed when the car seat is empty.
If your child is in a rear-facing car seat, however, you're still out of luck. Those seats are too lengthy to allow the seat to move forward and back freely enough to let people slide by into the third row.
2. Three-Zone Automatic Climate Control for the Air Conditioning

Standard this year is a three-zone automatic climate control air-conditioning system. In the second row, the controls are mounted on the back of the center storage bin to allow passengers to control their own temperature and airflow settings. Hopefully, this feature will eliminate shouts of "warmer, no, cooler, no, warmer!" emanating from the second row.
3. Rear USB Charging Ports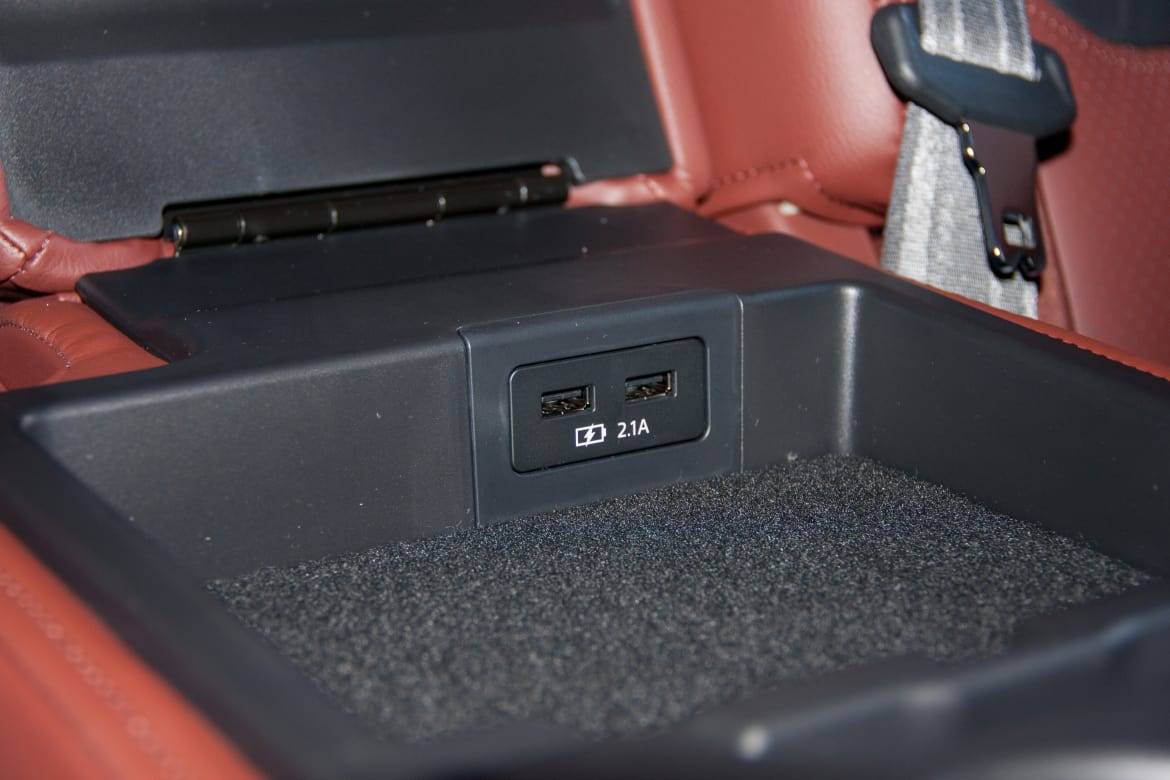 The CX-9 does not offer a rear-seat entertainment system but keeping kids occupied on a long trip is essential for their sanity and yours. Bring out the tablets! For 2016, Mazda added two new available USB charging ports to the second row; they're inside the middle seat's armrest compartment. These ports also charge at 2.1 amps, which is more than double the power of the two USB ports in the CX-9's first row (1.0 amp each). That means they are better at charging devices that require more juice than a smartphone and, with two ports, there won't be any fighting for the cord, either.
If the kids like to use a tablet or another large electronic device, keeping them charged up can be the difference between a nice family vacation and the movie "Vacation."
4. Rear Sunshades

Driving down the highway with the sun on one side of the car for hours is annoying — especially during nap time. For 2016, Mazda added a pair of manual sunshades to the second-row windows.
5. Third-Row Top Tether Anchor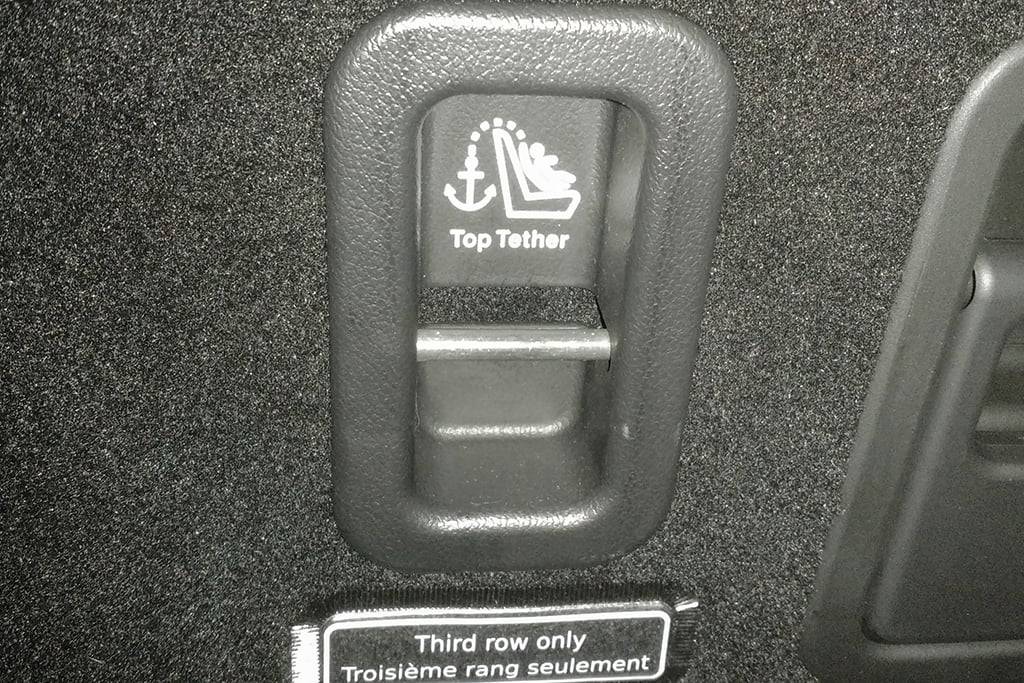 The previous-generation CX-9 didn't exactly excel when it came to car seats, especially the third row, which lacked lower Latch and top tether anchors. We can live without the Latch anchors because you can use a seat belt to install a car seat instead, but a lack of tether anchors means that a forward-facing convertible cannot be safely installed there. For 2016, the CX-9's third-row finally has one top tether anchor in the passenger-side position. It's clearly marked, easy to use and makes the SUV much more versatile when carting around kids. 
These new features make the CX-9 — and especially its second-row — much more suitable for families and help the redesigned SUV remain competitive in this segment.