Car Seats: Don't Forget to Use the Top Tether Anchor
When my daughters were in forward-facing child-safety seats about 10 years ago, the Latch system was a new concept.
Today, most parents are educated on cars' Latch systems and are fairly well-versed in how to install child-safety seats using the lower anchors while keeping the obscene mumblings jumbled enough so our toddlers don't repeat them accurately. When my daughter was 3 years old, she picked up the term, "oh, crabs" after listening to me battle her child-safety seat.
Latch stands for lower anchors and tethers. How many of you are actually using the top tethers?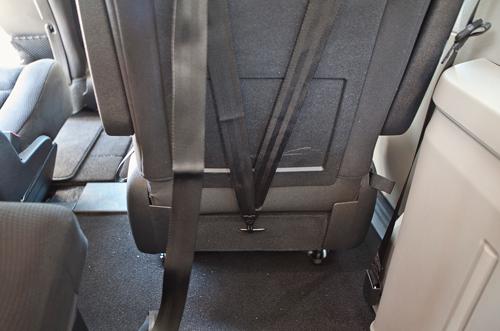 According to recent data, 52% of parents installing forward-facing car seats in 2001-model-year cars and newer are not using their car seats' top tether strap. A top tether holds the car seat against the vehicle's backseat and reduces the car seat's forward and side movement. As a certified car-seat technician, I was originally taught that you only need to use the top tether if installing a forward-facing car seat with the lower Latch anchors.
Well, that recommendation has changed.
Today, car-seat technicians around the country will tell you to always use the top tether with a forward-facing car seat, whether it's installed with a seat belt or lower anchors. Why, you ask?
Tethering a child-safety seat has been shown to reduce your precious cargo's head movement by 6 to 8 inches in a crash. Just think about the amount of damage 8 inches of forward movement could cause a toddler that has an extremely large head in comparison to the rest of her body. If that's not enough to sway you, using the top tether also creates a tighter installation for your usually wormy car seat. So, just do it. It's worth the extra step.
If your car doesn't have top tethers anchors — some older models don't — your car dealer can retrofit them for any car dating back to 1989. Just step into a dealership; they can do it for you or provide you with an anchor kit. Top tether anchors are usually found on second-row seatbacks or the cargo area's floor in crossovers and SUVs, behind backseat head restraints in sedans and coupes, and occasionally in the cargo area's roof as in the Subaru Outback.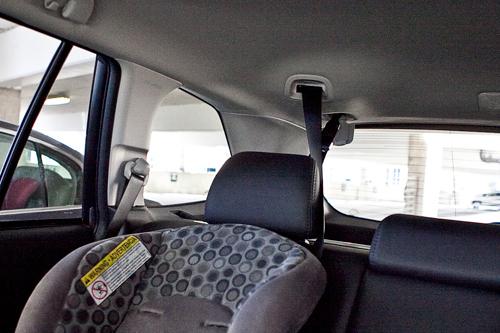 If you're unsure about where your car's top tether anchors are located, check your car's owner's manual.
Once a child-safety seat is installed correctly, it should move no more than an inch from side to side and front to back. To test this, grab the car seat at the belt path, where either the seat belt or Latch strap threads through the car seat, and give it a good tug. The top of the car seat should move no more than an inch after being tethered.
Installing child-safety seats can be a frustrating, mind-numbing and manicure-ruining process. For tips, guidance and advice on how to do it, go to SaferCar.govto find a car seat check in your area.