Ford to Recall 2.7 Million Vehicles for Takata Airbag Inflators: What Owners Need to Know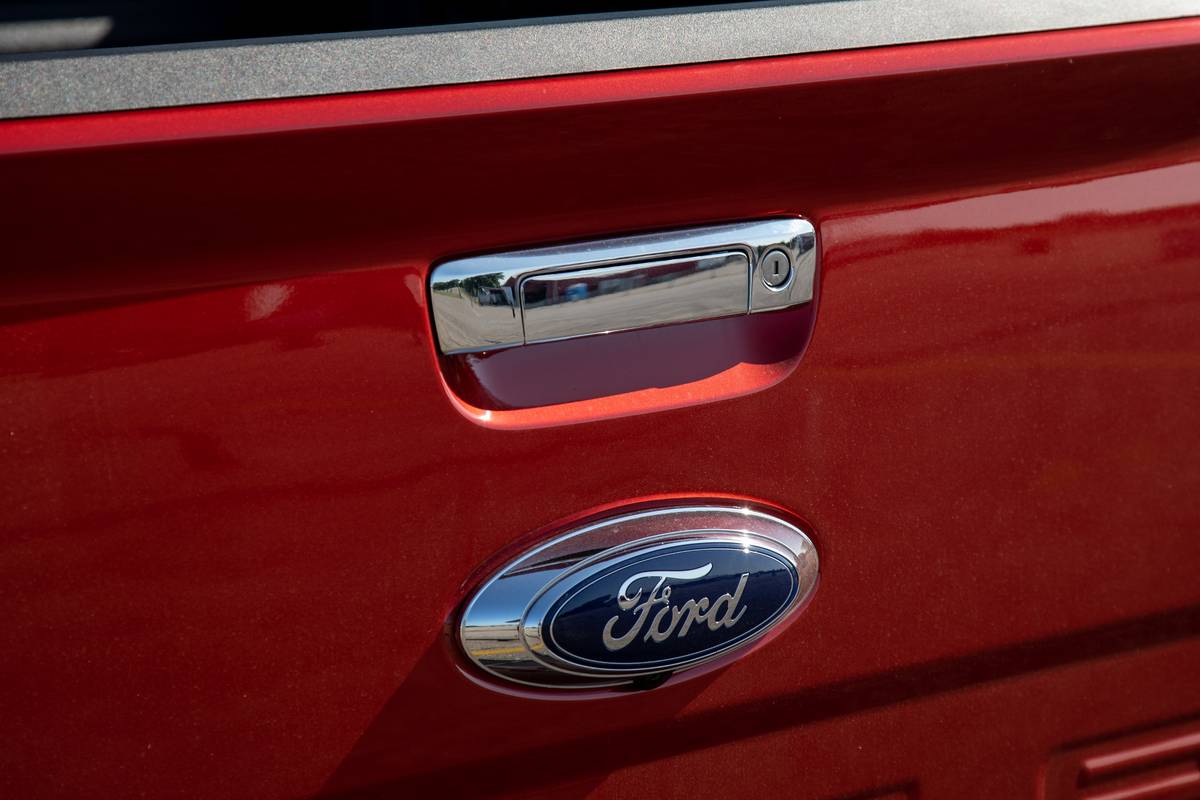 In an action similar to fellow Detroit automaker GM in November, Ford will recall some 2.7 million model-year 2006-12 cars, pickup trucks and SUVs for defective Takata airbag inflators. The move comes after federal authorities denied a 2017 petition for exemption in which Ford cited "inconsequentiality" in the potential defects of the inflators, given their differences in design and performance from earlier Takata inflators.
Related: More on the Takata Airbag Recall
A brief recap: Former auto supplier Takata Corp. is responsible for the largest automotive recall in U.S. history, accounting for at least 67 million inflator recalls in tens of millions of vehicles. Takata's faulty inflators can degrade after long-term humidity exposure and inflate with too much force during an airbag deployment, sending metal fragments into the vehicle's cabin. Authorities have linked the crisis to at least 18 U.S. deaths and hundreds of injuries. After Takata filed for bankruptcy in 2017, Chinese company Ningbo Joyson Electronic purchased most of its assets.
If you own a Ford, Lincoln or Mercury, here's what you need to know:
Which Vehicles Are Affected?
All three contemporaneous Ford brands were affected. Vehicles include the following:
2006-12 Ford Fusion
2007-11 Ford Ranger
2007-10 Ford Edge
2006-12 Lincoln MKZ, Zephyr
2007-10 Lincoln MKX
2006-11 Mercury Milan
(Ford stopped producing Mercury vehicles in late 2010.) The latest recalls come atop any existing recalls stemming from potentially faulty inflators. Such vehicles have non-desiccated Takata inflators categorized as SPI "YP" and PSPI-L "YD" variants.
Is the Recall Region-Specific?
No. Though the National Highway Traffic Safety Administration designated zones of risk by climate in 2016, it's not a factor in this decision.
Which Airbags Are in Question?
The affected calcium-sulfate desiccated PSDI-5 inflators are limited to the driver's side.
Why Did This Take So Long?
The affected vehicles were previously recalled for passenger-side inflators, but Ford says the latest batch differs in location and composition. 
"Unlike other Takata passenger-side airbag parts previously under recall, these driver-side airbags contain a moisture-absorbing desiccant and perform differently," a Ford spokesperson said in an emailed statement to Cars.com.
Takata filed a defect report with NHTSA in July 2017 for the PSDI-5 inflators equipped in Ford's vehicles, which required Ford to do the same — but Ford replied with a petition of inconsequentiality, citing insufficient analysis for the automaker's inflator designs. 
In a Jan. 21 filing to the U.S. Securities and Exchange Commission, Ford claimed a study on the matter "concluded that the PSDI-5 desiccated inflators did not evidence degradation that would lead to a risk of future failures warranting." 
NHTSA notes that a comment period closed in December 2017 that ended with the feds denying Ford's request, but the automaker returned with additional information in October 2018 and again in November 2020 to support its petition. Both efforts were denied. 
"NHTSA has been offered no persuasive reason to think that without a recall, even if current owners are aware of the defect and instant petition, subsequent owners of vehicles equipped with covered Ford inflators would be made aware of the issue," the agency noted in its Jan. 19 decision. "This is not the type of defect for which notice alone enables an owner to avoid the safety risk. A remedy is required to address the underlying safety defect."
More From Cars.com:
OK, So Now What?
Ford must now notify owners and recall the 2.7 million affected vehicles at a cost of $610 million, according to Reuters. A Ford spokesperson said in a statement, "We believe our extensive data demonstrated that a safety recall was not warranted for the driver-side airbag. However, we respect NHTSA's decision and will issue a recall."
NHTSA said Ford has until Feb. 18 to propose a schedule and launch a remedy with the agency.
Related Video:
Cars.com's Editorial department is your source for automotive news and reviews. In line with Cars.com's long-standing ethics policy, editors and reviewers don't accept gifts or free trips from automakers. The Editorial department is independent of Cars.com's advertising, sales and sponsored content departments.