Ford, Toyota Collaborate on New Multimedia Platform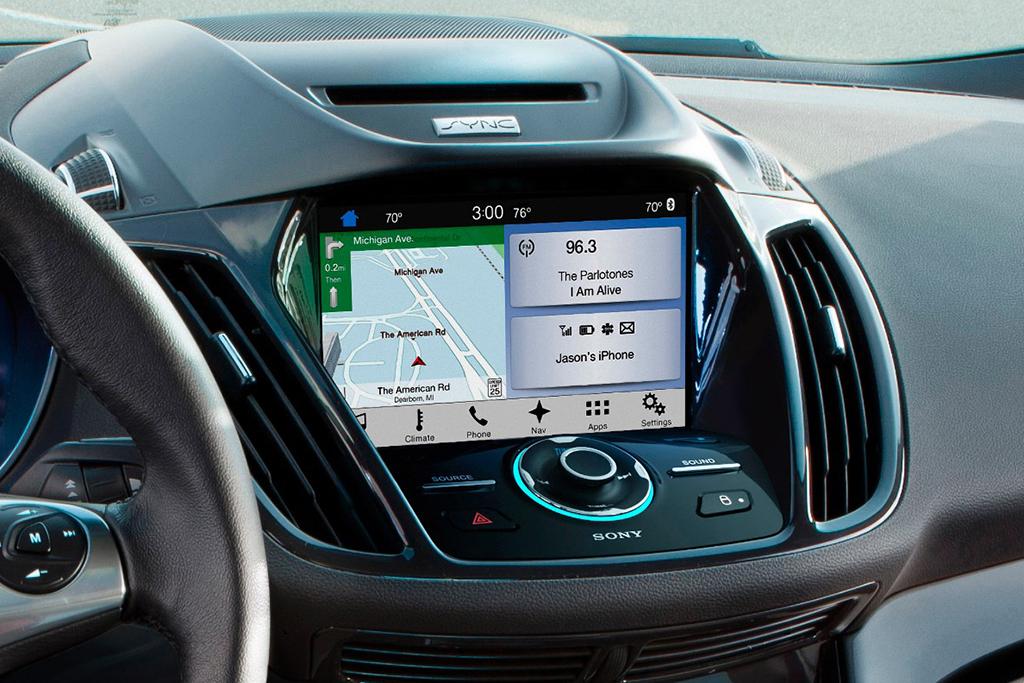 Automakers and the consumer electronics industry have been working for years to bring dashboard multimedia systems up to smartphone speed and quality, even if that means porting content directly from users' devices. The latest effort comes from Ford and Toyota. They will partner with Ford subsidiary Livio to incorporate apps, entertainment and traffic info, and voice control into dashboard multimedia systems from connected smartphones, tablets or other personal electronic devices. Developers, meanwhile, only have to build one version of their app to work in both automakers' cars.
Related: Hyundai Launches Android Auto in 2015 Sonata
Essentially an open-source version of Ford's AppLink platform — which runs apps like Pandora, Glympse, iHeartRadio and Spotify — the new platform is called SmartDeviceLink. It aims for "robust, flexible, safe and user-friendly connected services," Toyota connected-car chief Shigeki Terashi said in a statement. Expect it to power your third-party apps in future multimedia systems on Toyota, Lexus, Ford and Lincoln cars.
The collaboration began nearly four years ago, but the consumer electronics industry has come up with its own solutions since then, namely Apple's CarPlay and Google's Android Auto. Ford says SmartDeviceLink can work through in-car voice-recognition systems so it doesn't depend on your smartphone's signal strength, and it communicates directly with smartphone apps so it doesn't require the latest devices or operating systems.
Them are fightin' words, Apple and Google.
Will Ford and Toyota avoid both tech giants' solutions for SmartDeviceLink, or will their future multimedia systems run multiple platforms? We'll have to wait and see.