Here's the MPG We Got in a 2021 Toyota Camry Hybrid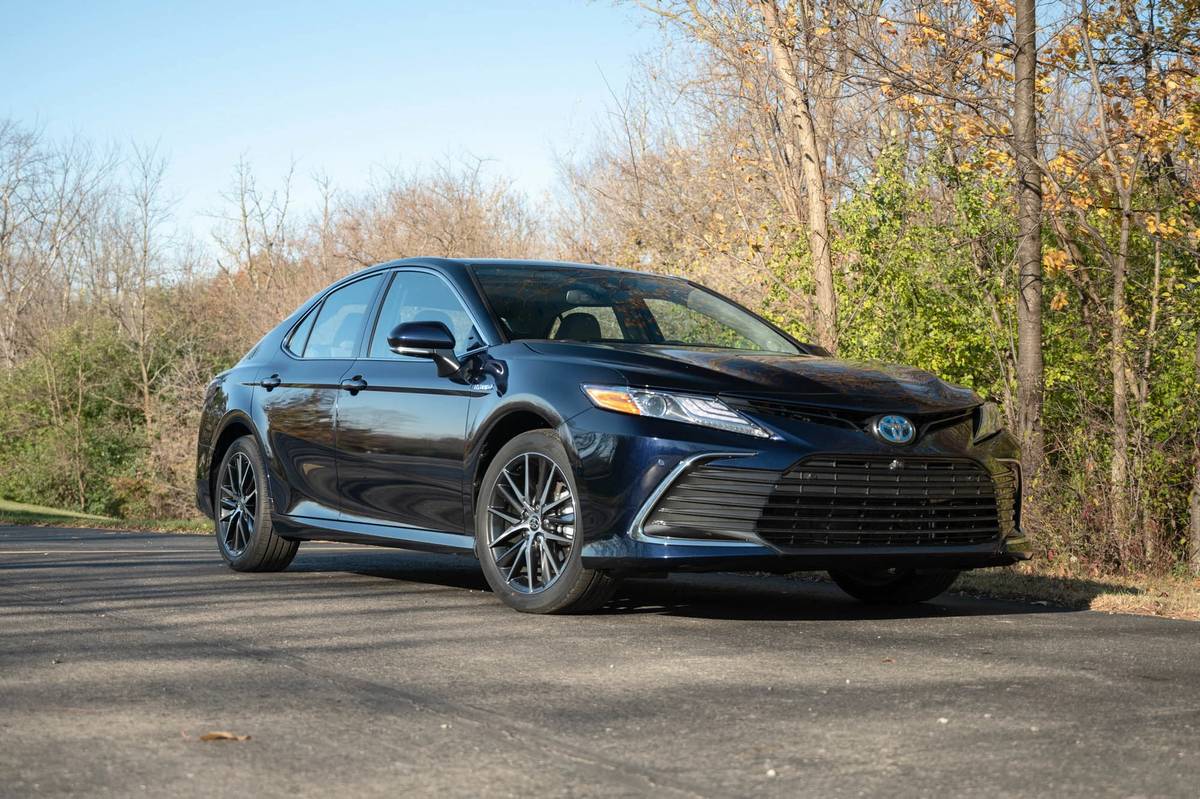 It might be an odd time to think about buying a hybrid vehicle, given that a lot of us have been stuck home for months, road trips and commuting have diminished, and gasoline prices have held steady at reasonable levels for the past few years. But people are still buying cars, and hybrids remain an interesting choice, given how far their driving characteristics have come. 
Toyota has updated one of its main offerings for 2021, the Camry and Camry Hybrid, with some welcome toned-down styling, new multimedia displays and additional standard safety equipment. That's not a big update, but we figured it was a good time to take the hybrid version of the automaker's big, comfy mid-size family sedan for a spin to see what the latest version produces in terms of gas mileage.
Related: Toyota Camry: Which Should You Buy, 2020 or 2021?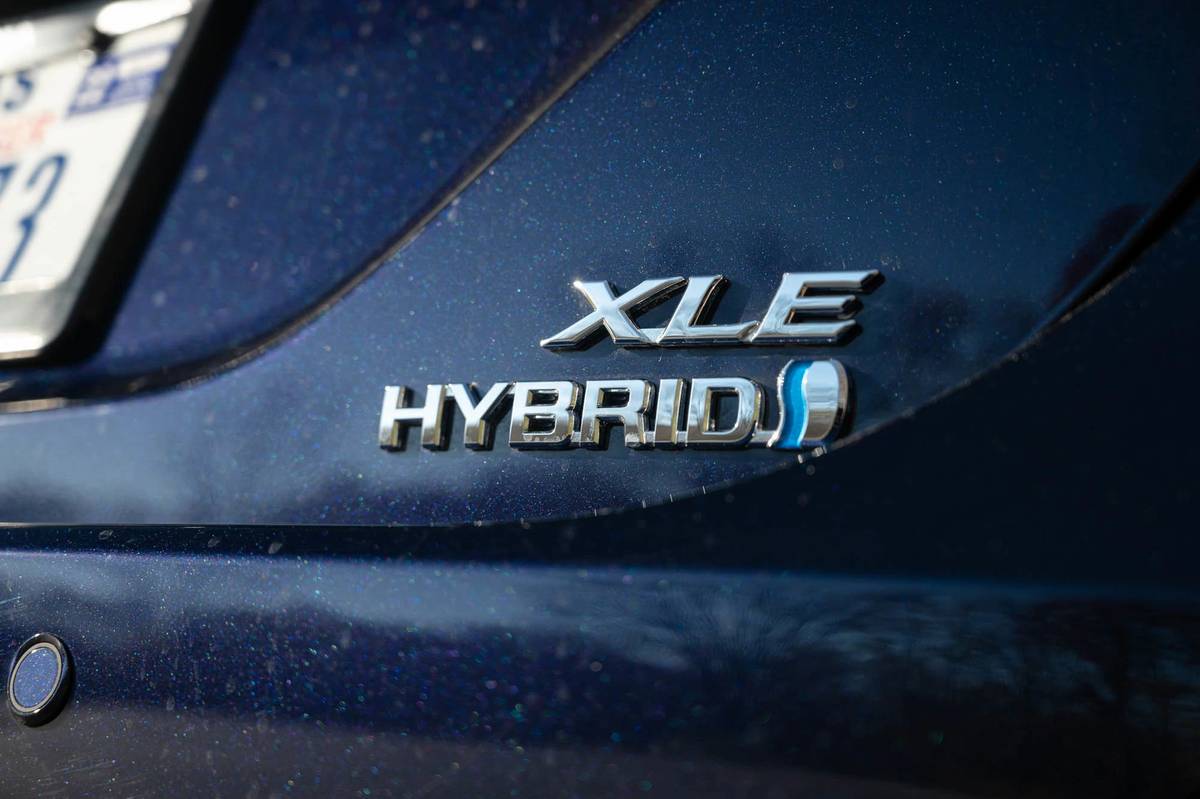 The Specs
The Camry Hybrid's official fuel economy ratings vary, depending if you go for the bare-bones LE trim level in search of maximum mileage or opt for a few creature comforts in the SE, XLE or XLE. The LE gets 51/53/52 mpg city/highway/combined, amid slightly less weight, different wheels and tires, and (at least versus the SE and XSE) different bodywork. The better-equipped SE, XSE and XLE are rated a slightly less impressive 44/47/46 mpg city/highway/combined, a considerable drop all around. The powertrain doesn't change, however: It's a 2.5-liter four-cylinder engine mated to an electric motor and a continuously-variable-style automatic transmission driving the front wheels. A 2.5-liter four-cylinder is also available in the basic gas-only Camry (as is an optional 3.5-liter V-6), but the best EPA mileage rating you'll get in a gas-only Camry is 31 or 32 mpg combined for the four-cylinder, front-wheel-drive models. So there's definite benefit on paper for going for a hybrid trim, but how does it do out in the real world?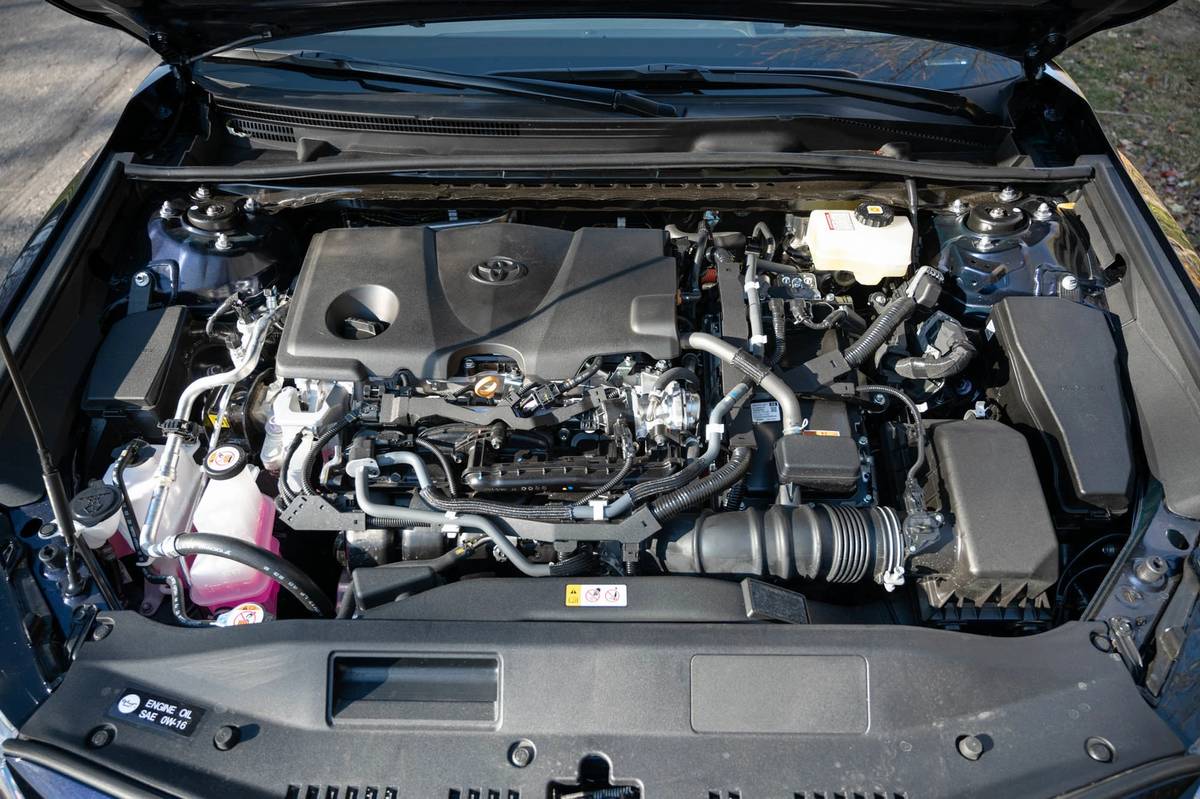 The Route
My mileage route consists of a roughly 200-mile loop around southeast Michigan. I start in Ann Arbor, head east to Canton, north to Farmington Hills, west to Lansing, south to Jackson and back east to Ann Arbor. It's a combination of about 50 miles of stop-and-go city and suburban driving at speeds under 50 mph, plus about 150 miles of highway driving at speeds in the 70s. We keep the climate control and air conditioning on, avoid cruise control, and accelerate and brake with traffic — no stoplight drag races, but no hyper-miling strategies either. Weather was perfect: a sunny, mild fall afternoon with temperatures in the mid-50s and no wind to speak of. 
The Results
We covered 203.6 miles in total with the trip computer telling me I'd achieved 44.4 mpg, or a little bit less than the 46 mpg combined that the Camry Hybrid XLE is EPA-rated to achieve. At the pump, the car consumed 4.62 gallons of fuel for a calculated mileage of 44.1 mpg — slightly less than the trip computer's number but well within a reasonable margin of error. All in all, this isn't bad for a big, comfortable, mid-size sedan that features plenty of power, quiet operation and almost no loss in passenger space to accommodate its lithium-ion battery pack. And it's certainly better than the 31-32 mpg you're likely to see in a traditional four-cylinder, front-drive Camry. Atop all that, we achieved this fuel economy with normal driving at highway speeds. If your commute tends to have more stop-and-go traffic in an urban area, your mileage will likely improve as the nature of hybrid powertrains tends to improve efficiency when they have an opportunity to recapture energy with frequent decelerations. 
One item of note: Toyota seems to have eliminated its "B" transmission mode, which allows you to engage in more powerful regenerative braking, as the last two hybrid models I've tried from the automaker (the 2021 RAV4 Prime and this Camry Hybrid) haven't featured it. I have mixed feelings about this. It means the Camry Hybrid drives more like a conventional gas-only vehicle, but it also removes the option to select a setting that recaptures more energy for better mileage.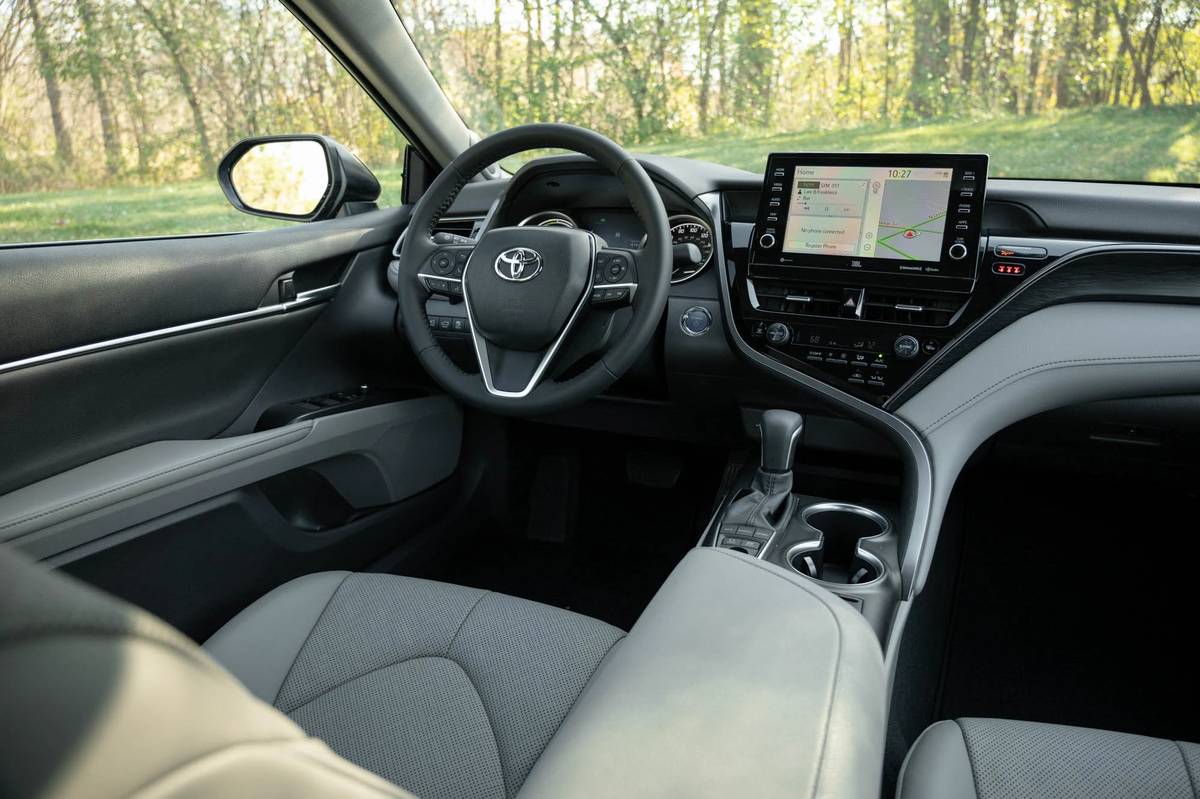 Regardless, the results show that the Camry Hybrid continues to deliver on its promise of better-than-average fuel economy while delivering comfort for its passengers, all at a price that's $2,300 more than a comparable non-hybrid trim. The problem, according to the EPA's figures, is that you'd save only about $350 a year in fuel costs versus a gas-only Camry, meaning you'd have to keep and drive your Camry Hybrid for more than six years to come out ahead in fuel savings, given the price difference in the two models. This goes to reinforce the idea that buying a hybrid model only makes sense if you're using it in an environment where it can maximize electric operation. If that's your commute, the updated 2021 Camry Hybrid is a decent bet. 
More From Cars.com:
Related Video:
Cars.com's Editorial department is your source for automotive news and reviews. In line with Cars.com's long-standing ethics policy, editors and reviewers don't accept gifts or free trips from automakers. The Editorial department is independent of Cars.com's advertising, sales and sponsored content departments.