How Much Does It Cost to Fill Up a 2019 Toyota 86?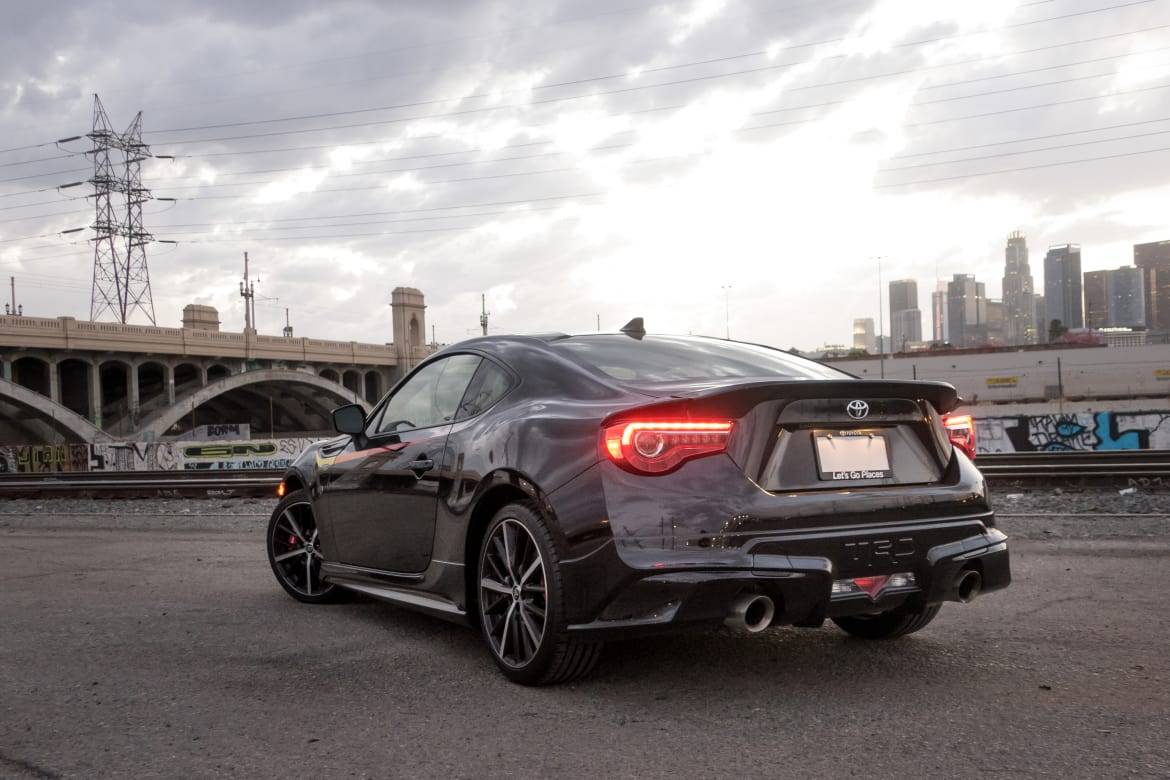 Lower gas prices have been a welcome sight for owners of all types of vehicles, especially those that require premium gas like the 2019 Toyota 86 performance coupe. The 86 — offered as the same basic car with different styling from Subaru as the BRZ — is currently the only sports car in Toyota's lineup, at least until the 2020 Supra comes along. If you're loyal to the Japanese brand and thinking of something smaller, you may be wondering what that cheap speed costs you not just at the dealer, but at the pump afterward.
Related: Is the 2019 Toyota 86 TRD Special Edition Special Enough for the Money?
As pump prices continue a nine-week slide, it'll be cheaper yet again this week. Here is what it would cost to fill the Toyota 86's 13.2-gallon tank based on prices posted early Thursday by the AAA Daily Fuel Gauge Report:
At the national average of $3.03 for premium, filling the tank from empty would cost $40 flat.
In California, where premium was $3.75 to lead the contiguous U.S. in expense, the bill would rise to $49.50. Hawaii would be even more, though: At $3,90 per gallon on average, you'd pay $51.48.
In Oklahoma, where premium is typically cheapest and was again this week at just $2.52 per gallon, the cost would drop to just $33.26.
Pump prices have dropped rapidly in recent weeks, and AAA noted that this is the first time in 18 months that pump prices are lower than at the same time the previous year. The national average for regular has lost about a penny per day on average over the past month, dropping 7 cents to a national average of $2.44, the AAA Daily Fuel Gauge Report said, 4 cents cheaper than a year ago. Premium gas fell 7 cents to $3.03, just 2 cents more than a year ago. Diesel fuel dropped 5 cents to $3.13, though that is still 29 cents higher than a year ago.
Related: Sheet to Come Off 2020 Toyota Supra at Detroit Auto Show
Just a couple of months ago motorists in one-fourth of the 50 states were paying more than $3 per gallon for regular gas. Now, regular is going for less than $2 at stations in more than half the states. GasBuddy.com reported earlier in the week that stations in at least 26 states were selling regular for less than $2, a number that is expected to climb — so if a Toyota 86 (or Supra) is in your future, consider the cost of fuel post-purchase.
Cars.com's Editorial department is your source for automotive news and reviews. In line with Cars.com's long-standing ethics policy, editors and reviewers don't accept gifts or free trips from automakers. The Editorial department is independent of Cars.com's advertising, sales and sponsored content departments.