Infiniti QX80 Monograph Concept Review: Photo Gallery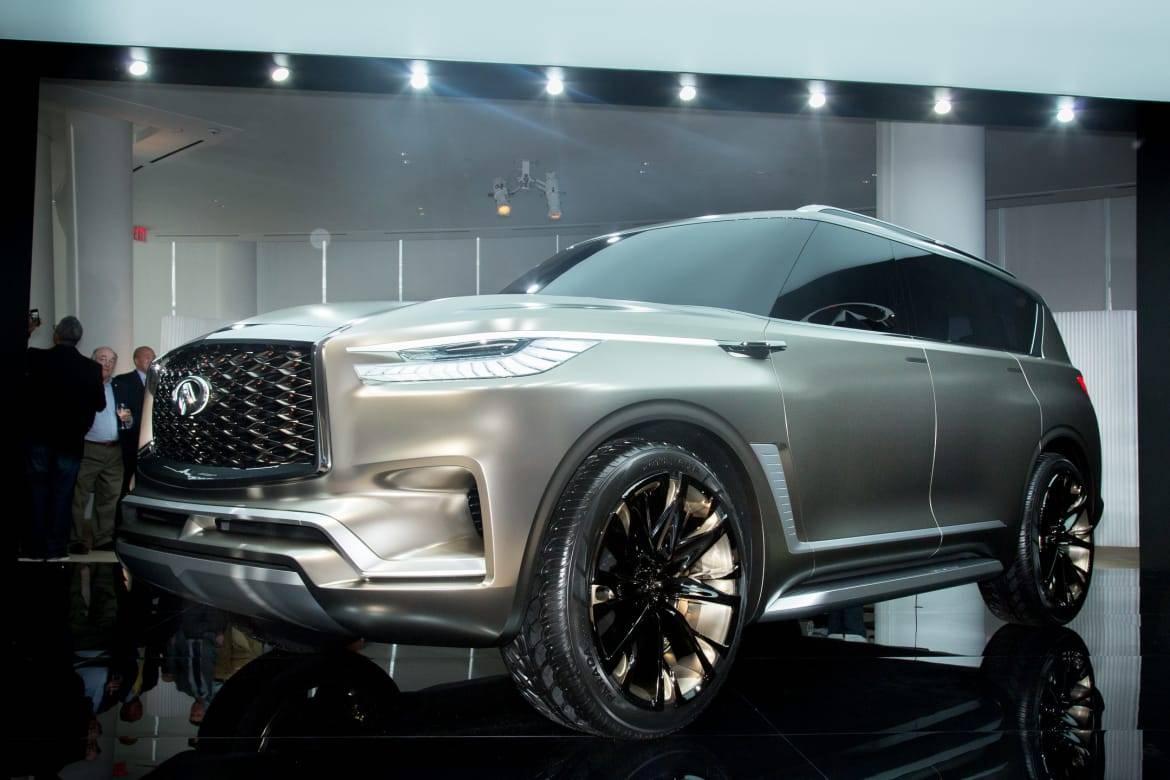 CARS.COM — At the 2017 New York International Auto Show, Infiniti unveiled a glimpse of what the future holds for its QX80 SUV with the QX80 Monograph concept. That future still includes door handles, apparently, but not side mirrors; the mirrors have been replaced with cameras mounted on either side of the behemoth SUV.
More 2017 New York Auto Show Coverage
Additional styling elements include blacked-out A-, B- and C-pillars to create our favorite floating-roof effect, and narrow headlights that wrap around the fender to the aforementioned side cameras.
Check out the gallery above for more.