Land Rover Discovery SVX Is Off-the-Charts Off-Roader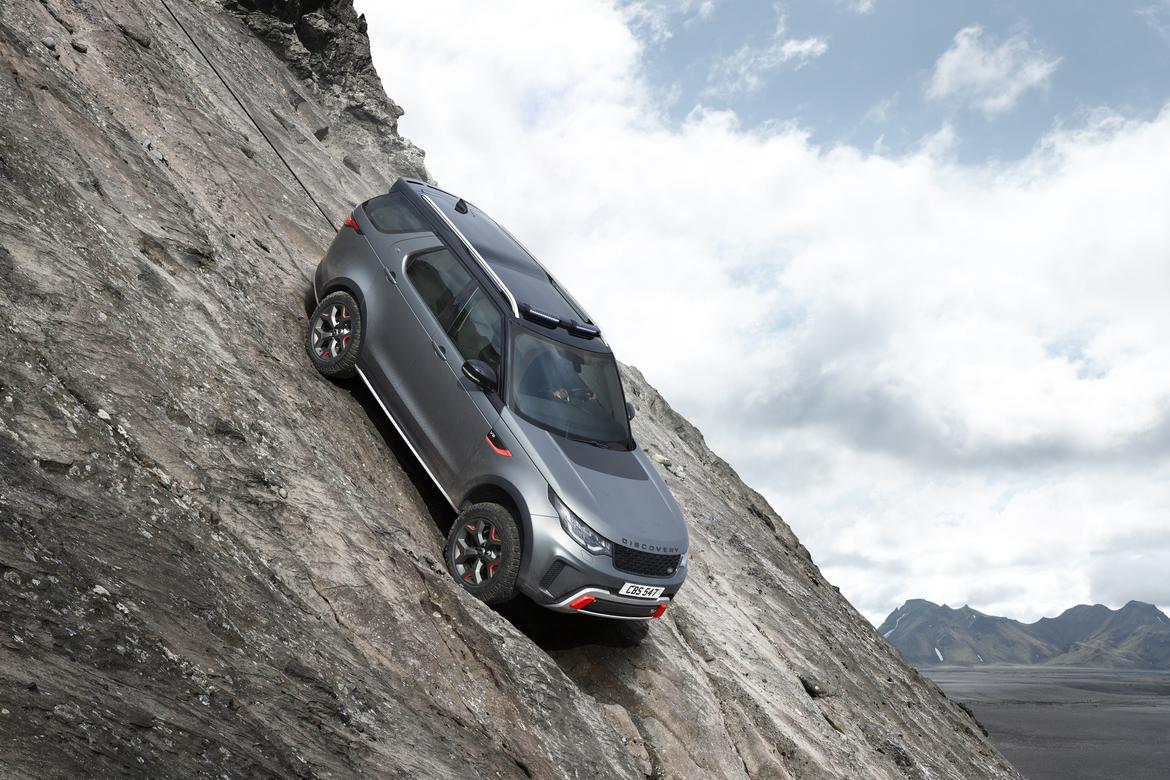 CARS.COM — Land Rover used the 2017 International Motor Show Germany in Frankfurt to reveal a "production preview" of the Discovery SVX (not to be confused with this SVX) — and it's a doozy. Blandly vanilla Discovery SUVs may not look the part but are extremely off-road-capable already, and the Discovery SVX is an off-road-focused version.

Related: 2017 Land Rover Discovery Video Review
The Discovery SVX will be hand-built by the talents in Jaguar Land Rover's Special Vehicle Operations division, responsible for the Range Rover Sport SVR, Range Rover SV Autobiography and Jaguar F-Type SVR. It's appropriate, then, that the biggest change takes place under the hood, where a 5.0-liter supercharged V-8 now lives. That gives the Discovery SVX 518 horsepower and 461 pounds-feet of torque. It appears the SVO folks thought the Discovery's other engine options were underpowered, but that's certainly been addressed here.

Other goodies include a new-to-the Discovery SVX Hydraulic Active Roll Control, or H-ARC, which will help with off-road driving by increasing wheel travel and providing greater body control, and also improve on-road driving by reducing body roll. The Discovery SVX will also have improved approach, departure and breakover angles (note: the vanilla versions' angles were already very good) thanks to larger tires and lifted body and air suspension. There's also a specially tuned version of Land Rover's Terrain Response 2 system, which can change transmission, traction and suspension settings automatically in response to varying terrain.

The eight-speed automatic transmission is calibrated specifically for the Discovery SVX, which also features the usual Land Rover gizmos like hill descent control, electronic traction control, adaptive suspension and All-Terrain Progress Control — essentially off-road cruise control. The automaker has also replaced the transmission's rotary gear selector with a pistol-grip-style shifter to make off-road driving easier. The final touch is a set of orange tow hooks rated for 6,000 kilograms, or about 13,228 pounds.

While even an M1A1 Abrams tank can get stuck off-road, it's going to take a lot to stop the Discovery SVX.