Mitsubishi to Unveil Small-Car Concept in March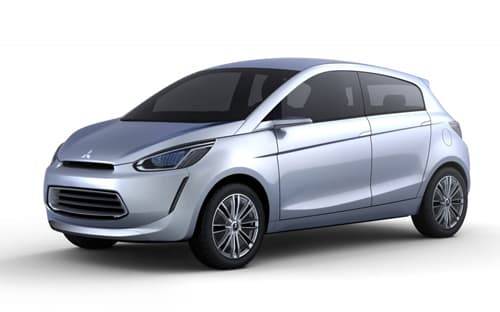 Mitsubishi will unveil a concept vehicle at the 2011 Geneva International Motor Show in March that could point toward a new small car for the brand.
The Mitsubishi Concept Global Small will be an affordable and highly fuel-efficient offering, the automaker says. The concept will sport a 1.0-liter and 1.2-liter engine and feature regenerative braking, an idling stop mechanism and a continuously variable automatic transmission.
Judging from the one rendering the company provided, the concept looks pretty polished – almost ready for production. Mitsubishi says we will see something like this in its global lineup by March 2012. No word yet if it's coming to the U.S.