NHTSA Launches TireWise Safety Campaign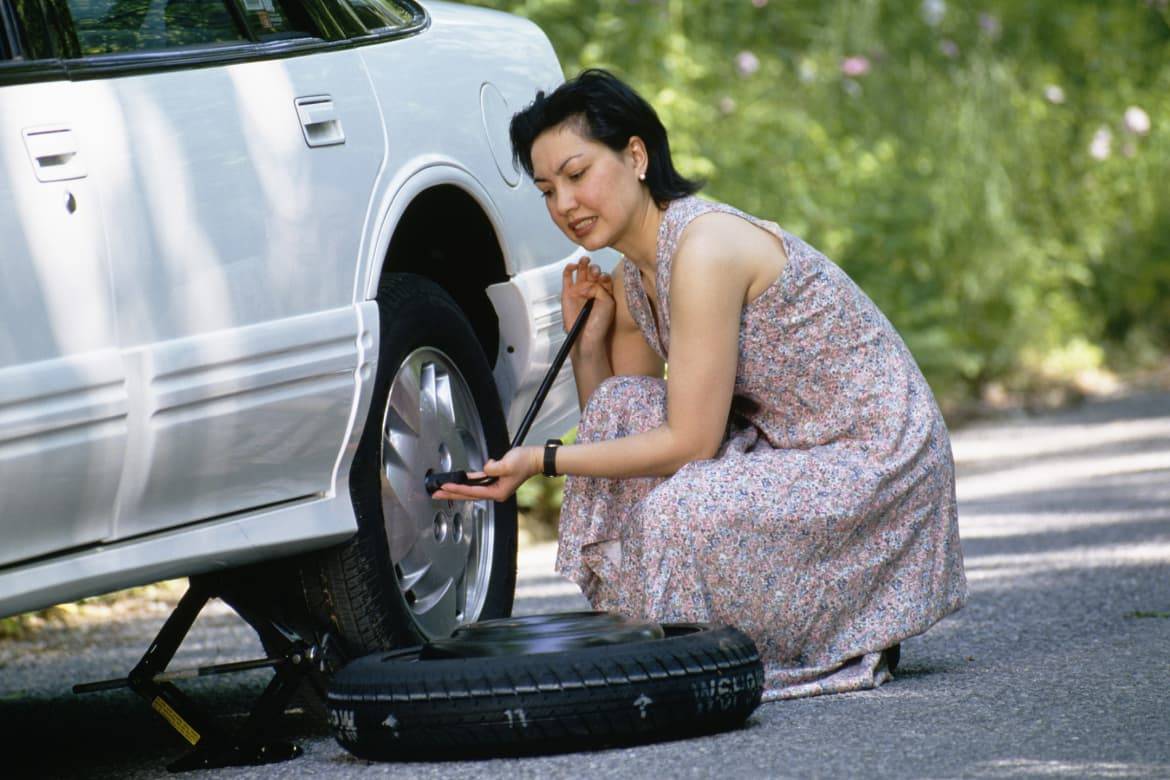 CARS.COM — As far as road trips go, getting there is half the fun — until catastrophe strikes. Travel services company AAA projects that it will come to the aid of 7 million stranded motorists this summer as Americans hit the highways, and many problems will be tire-related. Memorial Day weekend is the traditional kickoff to road-trip season, and the National Highway Traffic Safety Administration is encouraging motorists to be "TireWise" with a new education campaign.
Related: Video: How Do I Know It's Time to Replace My Tires?
According to NHTSA's research, drivers in the U.S. put more than 2.969 trillion miles on their tires each year. Nearly 11,000 tire-related crashes happen each year, with almost 200 people dying in those crashes. Many of these crashes and deaths can be prevented through proper tire maintenance — including tire inflation and rotation — and understanding tire labels, tire aging, and recalls.
NHTSA recommends following these five tire maintenance tips for safety and savings:
Check the pressure of all tires, including your spare, at least once a month when the tires are "cold," meaning that the car hasn't been driven for at least three hours. The tire inflation pressure — measured in both kilopascals and pounds per square inch — can be found on the tire and loading information label on the driver's side door edge or in your owner's manual. Click here for a video on how to check your tire pressure.

Check your tire's tread at least once a month when you're checking their pressure. Tire tread provides the gripping action and traction that prevents your vehicle from slipping and sliding, especially when the road is icy or wet. Tires are not safe and should be replaced when the tread is worn down to 2/32 of an inch. Click here for a video about checking your tire tread.

Having your tires balanced and a wheel alignment performed by a qualified technician is important for the safety of your vehicle as well as to maximize the life of your tires. Tire balancing ensures your wheels rotate properly and don't cause the vehicle to shake or vibrate. A wheel alignment maximizes tire life and prevents your car from veering to the right or left when driving on a straight, level road.

Rotating your tires can help reduce irregular wear, which will help your tires last longer and maintain better fuel efficiency. Check your owner's manual for information on how frequently the tires should be rotated and the best rotation pattern.

Purchase new tires that are the same size as the vehicle's original tires or another size recommended by the vehicle manufacturer. Check your owner's manual or the tire and loading information label, or post to find the correct size for your car or truck.