Nissan Launches Rear Door Alert System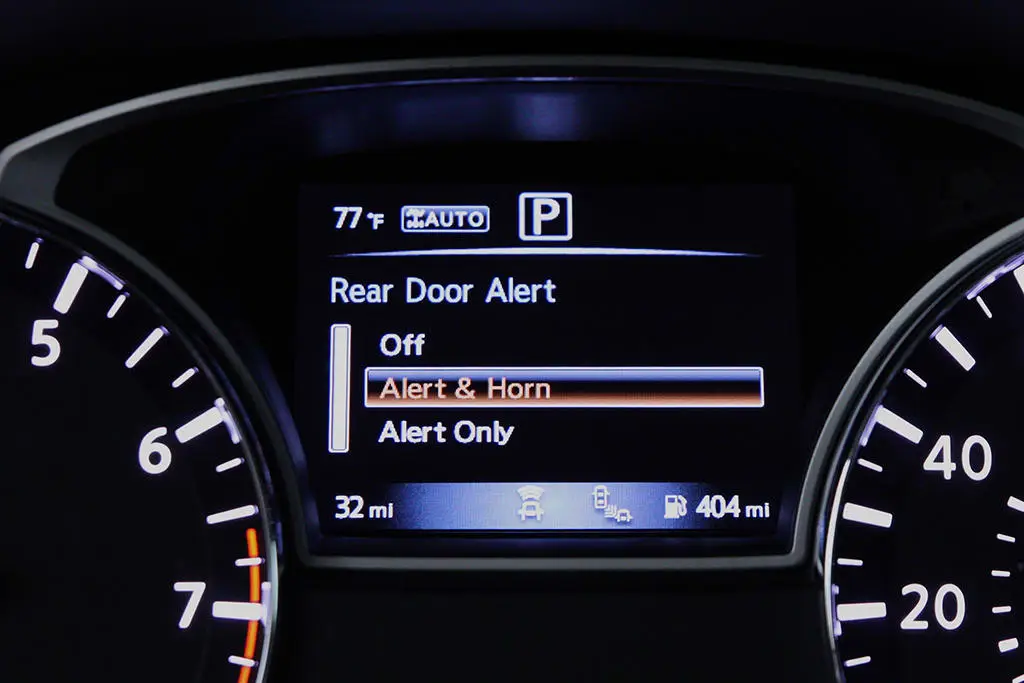 CARS.COM — On the heels of the deadliest July for in-car heatstroke deaths in nearly 10 years, Nissan is debuting a new feature designed to alert the driver that a child — or something else — might have accidently been left in the backseat. The Rear Door Alert system utilizes door sequence logic, an instrument-panel message alert and multiple horn honks to remind drivers to check the rear seat after the vehicle is parked and the driver exits.
Related: Lawmakers Propose Car Heatstroke Safety Act
Developed by Elsa Foley, an industrial engineer and mother of two, and Marlene Mendoza, a mechanical engineer and mother of three, the system will be standard on the 2018 Pathfinder SUV when it goes on sale in September and then make its way to other Nissan vehicles.
"The idea is, if you open a rear door, whether to put a child or a package in the rear seat, the vehicle will help alert you when you get to your destination that you may want to check the rear seat," Mendoza said in a statement. "We've built in enough time that you don't have to rush, but if you don't open the rear door again when you get out of the vehicle, we want to think for a moment about what you may have put in the back seat."
Worried it'll be too annoying? Nissan says the RDA system is easily configurable and can be turned off temporarily or permanently via display screen. Most parents, however, will likely appreciate the gentle reminder. At least 729 children have died since 1998 from heatstroke in vehicles in the U.S. — 29 so far this year according to data from researchers at the San Jose State University Department of Meteorology & Climate Science who manage the website NoHeatstroke.org. Most of these deaths are an accident.
Nissan's system isn't the first designed to remind the driver to check the backseat. GM's Rear Seat Reminder system alerts the driver with both audible chimes and a message on the instrument panel to check the backseat after the vehicle is turned off. It's currently on more than 20 Buick, Cadillac, Chevrolet and GMC models.
If lawmakers have their way, consumers will be seeing many more types of these systems in the next couple of years. The proposed Helping Overcome Trauma for Children Alone in Rear Seats (HOT CARS) Act of 2017 bill requires cars to be equipped with technology that alerts drivers when a passenger remains in the backseat after a car is turned off.