On the Edge of Glory: 6 Cars That Come This Close to Greatness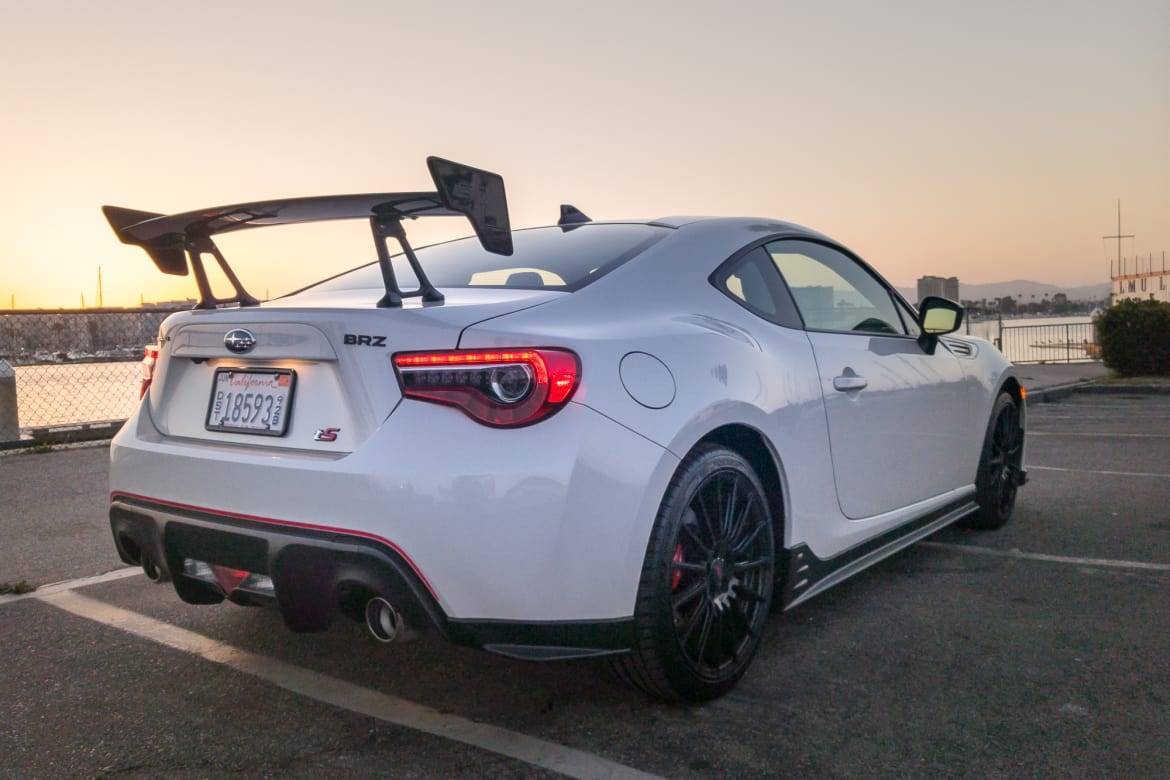 The 2018 Subaru BRZ — and platform mate the Toyota 86, for that matter — is a good car. It's one of the most dynamically sound vehicles you can buy at any price, with excellent handling, weight distribution and responsiveness. The fact that it starts at under $30,000 is gravy.
Related: Subaru Launches Limited-Edition 2018 WRX STI Type RA, BRZ tS
A couple of weeks ago, I had the chance to test out the 2018 BRZ tS, and it's… even better. It's got stickier Michelin Pilot Sport 4 tires; upgraded dampers and coil springs; lightweight 18-inch wheels; a giant, manually adjustable carbon-fiber rear spoiler and Brembo brakes. Those changes only enhance the BRZ's desirable qualities: If the BRZ is a good car, the BRZ tS is a very good car.
But what the BRZ is not is a great car. One big problem prevents it from being transcendent. And this got our staff thinking: What are some cars that are much like the BRZ, one change away from making the leap from good to great? ("Great" meaning "not to be missed," a car that stands out in its class and gets a wholehearted stamp of approval from our experts.)
Here are six cars on the edge of glory:
1. 2018 Subaru BRZ and Toyota 86
To be clear, I'm so, so glad that the BRZ and its Toyota twin exist. Those of us who place high value on how fun it is to get behind the wheel of a car are ecstatic that there are vehicles like this for sale; it means the sports car is still alive. We are big fans of it — the BRZ and the Scion FR-S, as it was previously known, earned our Best of 2013 award.
But since their inception, the pair have been chased by a legion of fans screaming, "It needs more power!" My voice has joined that chorus. We put the car up against our Best of 2017-winning Chrysler Pacifica at a drag strip last year, and it got smoked (granted, that was the automatic version; the manual is a bit quicker).
I'm convinced that adding more power and torque to augment the BRZ's modest 156 pounds-feet of the twisty stuff won't fundamentally change the car's balance — it'll just make it more fun. Can you imagine a BRZ with the turbocharged 2.0-liter flat-four-cylinder (same displacement) out of the Porsche 718 Boxster? I have many times, and I want that car.
2. 2019 Jeep Cherokee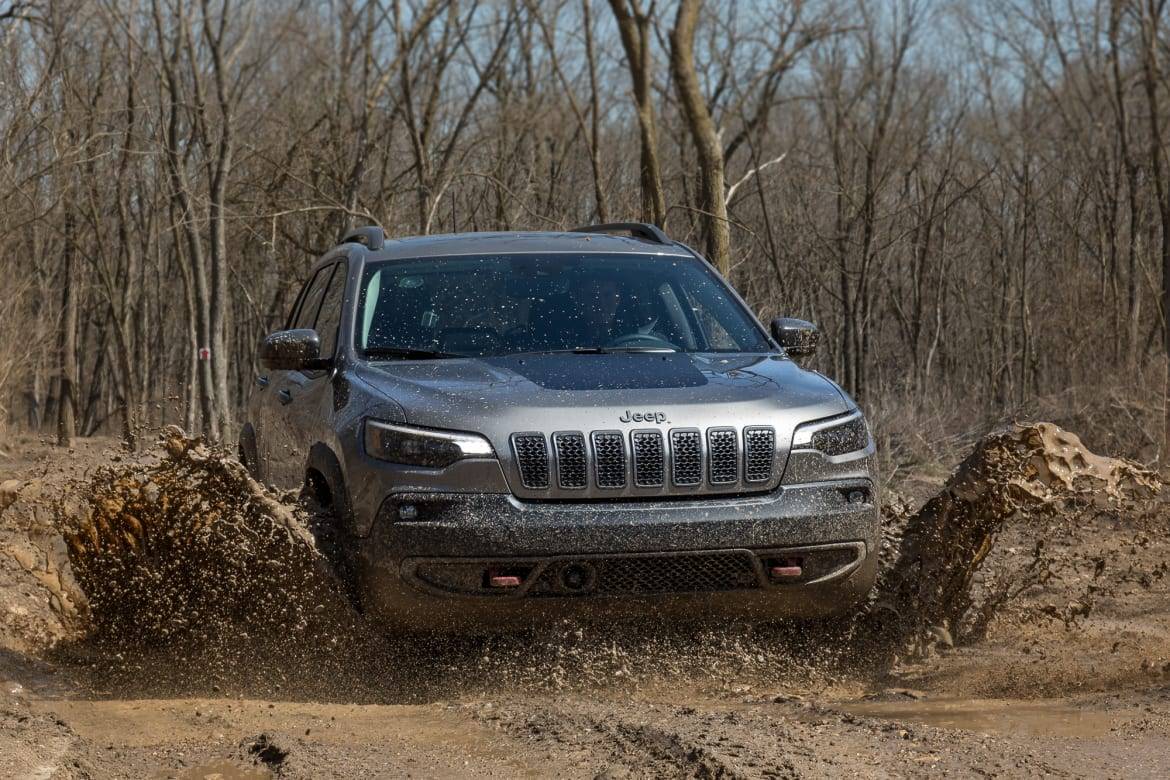 "Our experience with the current style of Cherokee has revealed the nine-speed automatic transmission to be a potential deal-breaker depending on your tolerance and the engine you choose. Our worst experience was with our own long-term 2014 Cherokee with the least powerful, 2.4-liter four-cylinder engine: Despite several trips to the dealership to update or re-flash the transmission logic, it upshifted hard and took its sweet time picking a gear before downshifting. That vehicle also inexplicably required an engine replacement, but if you read our postmortem carefully, you'll see the transmission was the leading reason our editors unanimously said they would not buy another Cherokee.
"I don't care for this nine-speed, supplied by Germany's ZF, in any of the surprisingly many models in which it appears, including several from other automakers, but it is at least a bit better when teamed with more powerful engines like the 3.6-liter V-6 engine in our Chrysler Pacifica. When paired with less powerful engines, from the Jeep Renegade to the Land Rover Discovery Sport, this nine-speed is an unmitigated loser. Even the Cherokee's 3.2-liter V-6, an option from the beginning, improves matters just somewhat. Only when equipped with the Cherokee's newer, optional turbocharged 2.0-liter four-cylinder — which provides the most torque at the lowest rpm — is the still-balky transmission arguably tolerable, but far from ideal. Every vehicle's fortunes are tied to its affordable, volume engines, and in my opinion, this transmission weighs down many of the models whose manufacturers had the misfortune of investing in it." — Joe Wiesenfelder, executive editor
3. 2018 Alfa Romeo Giulia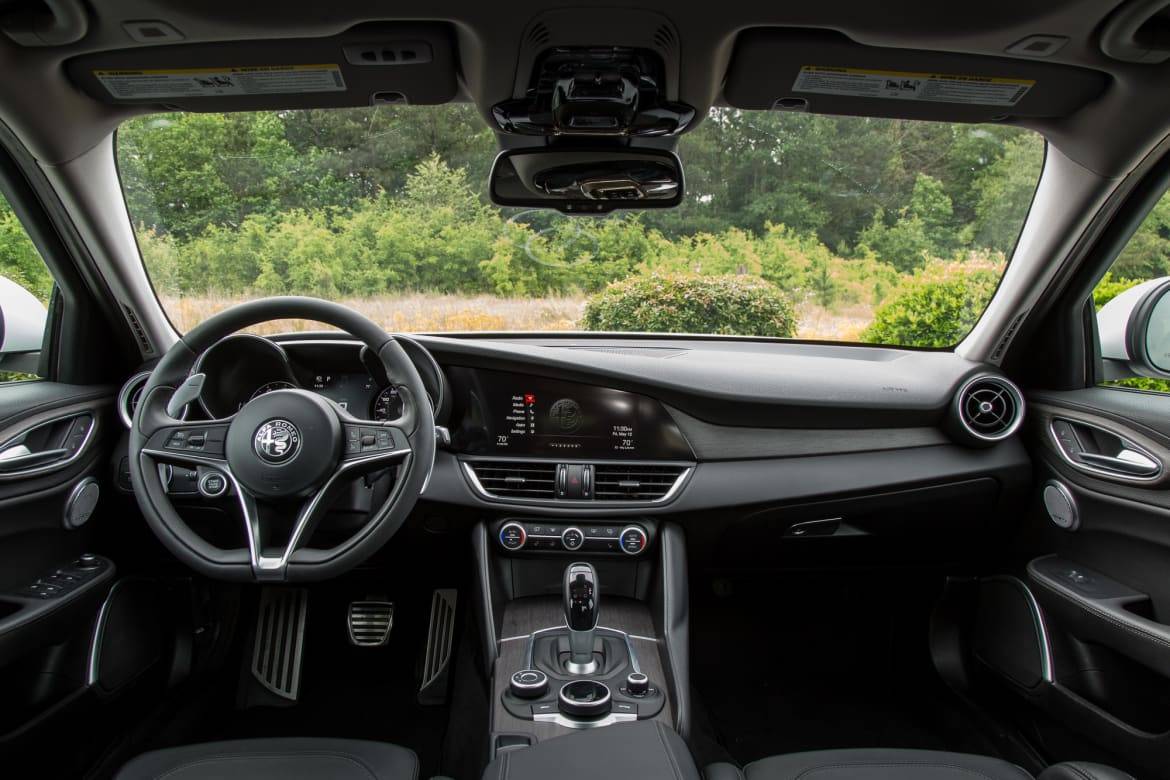 The Giulia was a serious contender for the most fun our staff had in a car last year. It has an incredibly crisp turn-in that becomes addictive. Each turn becomes a chance to exercise the car's superb grip and steering feel. But Alfa Romeo did miss out on one key area:
"Alfa struck gold with how well the car drives (seriously nailed it), but it does not deliver what buyers of this class expect in a luxury car as far as interior appointments. It was second place in our Luxury Sports Sedan Challenge, just behind the Audi A4 by 68 out of 1,000 points, and luxury is the key word here that the Alfa misses. An interior with finer materials could have easily closed that gap." — Joe Bruzek, managing editor
4. 2018 Honda Civic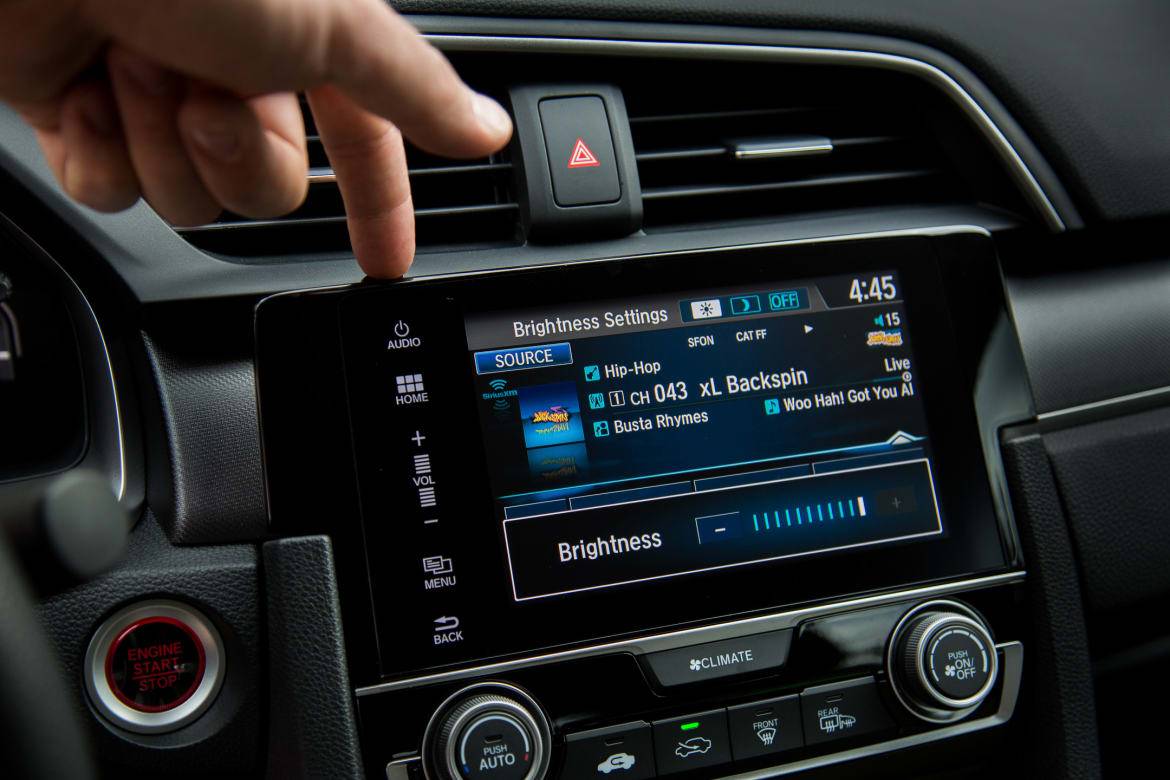 The Honda Civic, which debuted to much fanfare in 2016, is on this list for good reason. It possesses a mix of style, practicality and drivability that was a revelation, immediately vaulting the Civic to the top of my own recommendation list for compact sedans – one of the most crowded classes around.
But the kudos come with a caveat: "It's a terrific all-around car but for one thing: those blasted touch-sensitive multimedia controls in all but the base model. Throw in the new Accord's system with its physical knobs and buttons, and the Civic would be unstoppable." — Kelsey Mays, senior consumer affairs editor
5. 2018 Mazda CX-5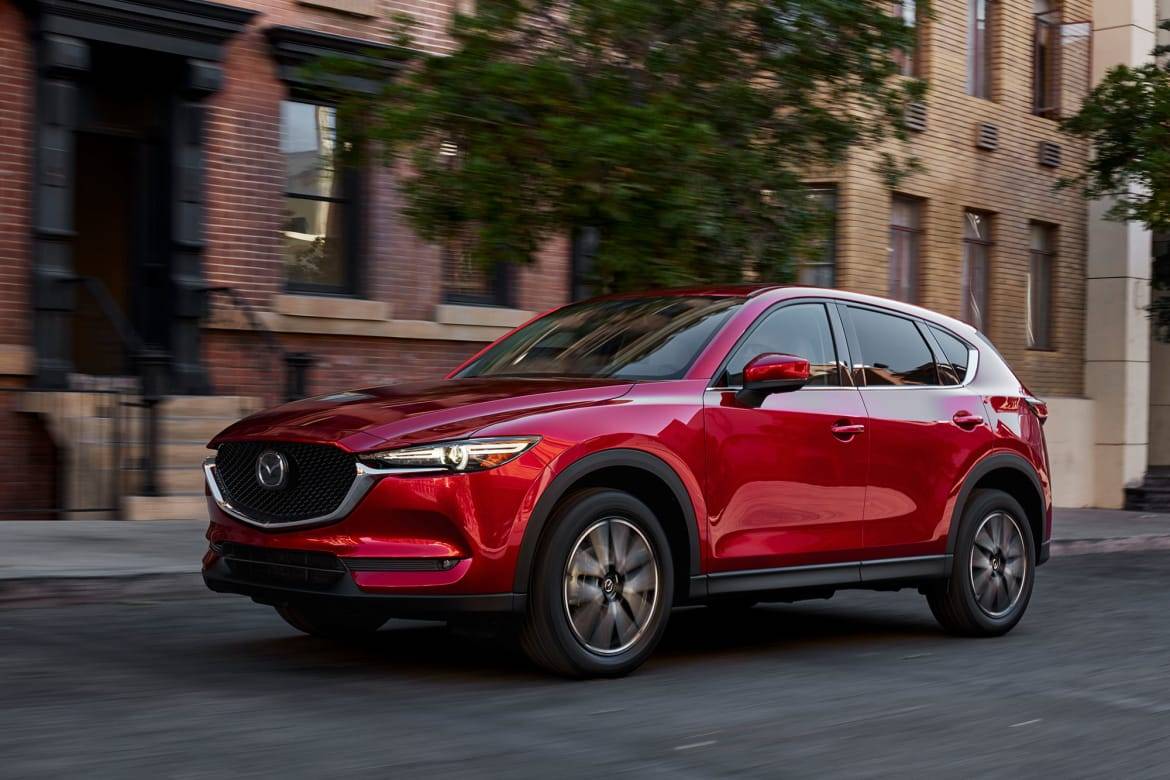 "The Mazda CX-5 is sooooo close to making it seem dumb to spend thousands more on a luxury-brand compact SUV — if only the (very) mainstream engine didn't pop the bubble. The CX-5's top trim level already is premium in styling, interior, handling and a comfortable ride.
"What could push it over the top would be the smooth, powerful 2.5-liter turbo Mazda uses in the bigger CX-9. That engine is now in nicer trim levels of the Mazda6 and elevates that sedan's top Signature model into a no-apologies rival to overpriced luxury-badge sedans." — Fred Meier, Washington, D.C., bureau chief
6. 2018 Lexus LC 500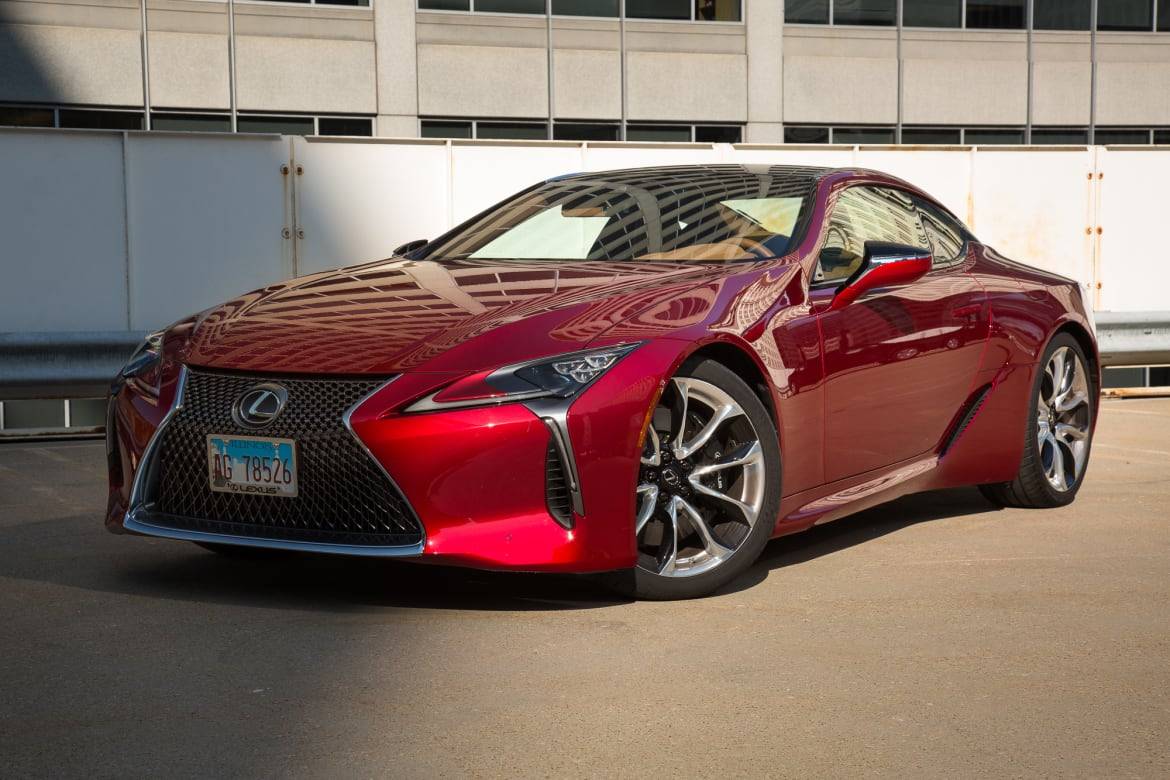 This really could apply to any number of cars that Lexus makes, including the 2019 ES 350 and ES 300h I tested recently that I called "so close to greatness," but I'm going with the LC 500 because pretty much everything about it is unimpeachable – except for its multimedia interface.
The LC 500 has the style, it has a fire-breathing naturally aspirated V-8, and it's my choice if I had to run outside and do 300 miles in a car right now. As a touring car, it can hang with the very best while turning heads like a Ferrari. It's even got a beautiful multimedia screen inside, but the problem is that to use it, you have to use Remote Touch interface — aka a touchpad — to interact with it. Using a touchpad is fine on a laptop, but in a car and while driving? Irksome to say the least. Fix the touchpad across the Lexus lineup and it will lift not only the LC 500, but also a few of its other vehicles to glory.
Cars.com's Editorial department is your source for automotive news and reviews. In line with Cars.com's long-standing ethics policy, editors and reviewers don't accept gifts or free trips from automakers. The Editorial department is independent of Cars.com's advertising, sales and sponsored content departments.