Our 2017 Chrysler Pacifica: Still a Family Road-Trip Champ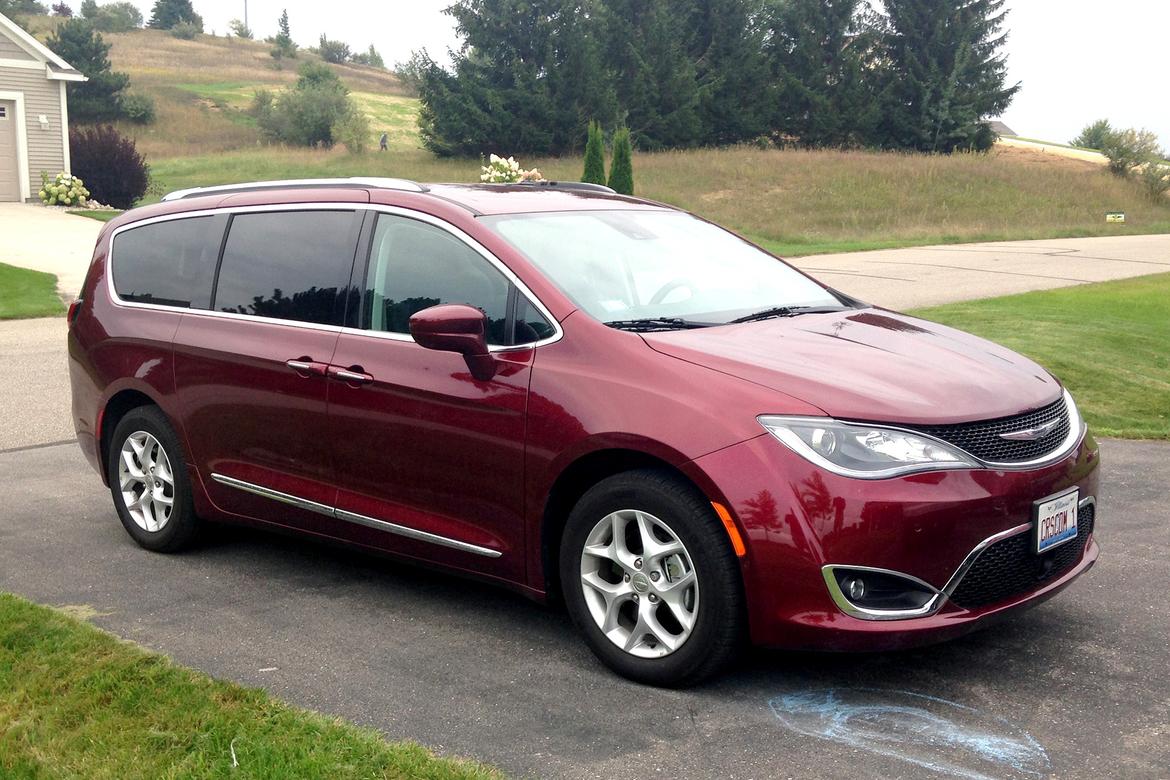 CARS.COM — I like a good road trip. From our Chicagoland home, my family has driven our 2012 Honda Odyssey to far-flung states like North Carolina, Texas and Wyoming. Over the recent Labor Day holiday weekend, my wife and I, along with our three boys — ages 6, 4 and 2 — took Cars.com's long-term 2017 Chrysler Pacifica to Northern Michigan to see how it'd fare on the six-hour trip.
Related: 2017 Chrysler Pacifica Vs. 2018 Honda Odyssey: Minivan Matchup
A combination of frequent pit stops and holiday traffic ballooned our travel times — especially on the return trip, which stretched to around nine hours. After being on the road for most of the day, my wife and I vowed to never again do this drive on Labor Day weekend; the only thing that kept us from losing our minds was the Pacifica — oh, and the soothing soft-rock songs of SiriusXM's Yacht Rock Radio.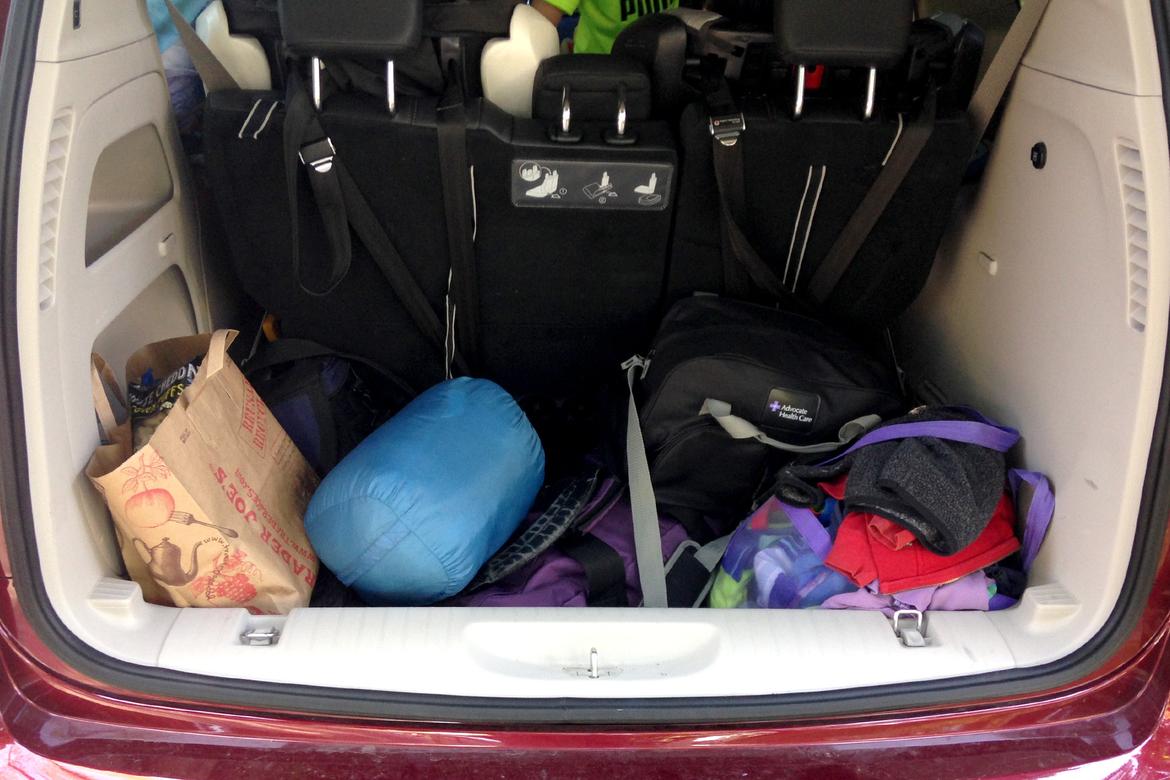 Before this trip, I'd mainly commuted in the Pacifica back and forth to work, but the qualities I've appreciated in that kind of driving became even more important on our Michigan road trip to make the journey less taxing.
First, the Pacifica's cabin is impressively quiet on the highway — much more so than in our Odyssey. A hushed interior really can make a longer drive less draining, and the Pacifica's did just that. If only our boys had been as quiet as the Pacifica.
The minivan also rides great. The suspension soaks up road imperfections well, but it's thankfully not overly soft or floaty. Combined with its smooth, refined steering, there's a luxury quality to the Pacifica's driving manners that sets it apart from other vans.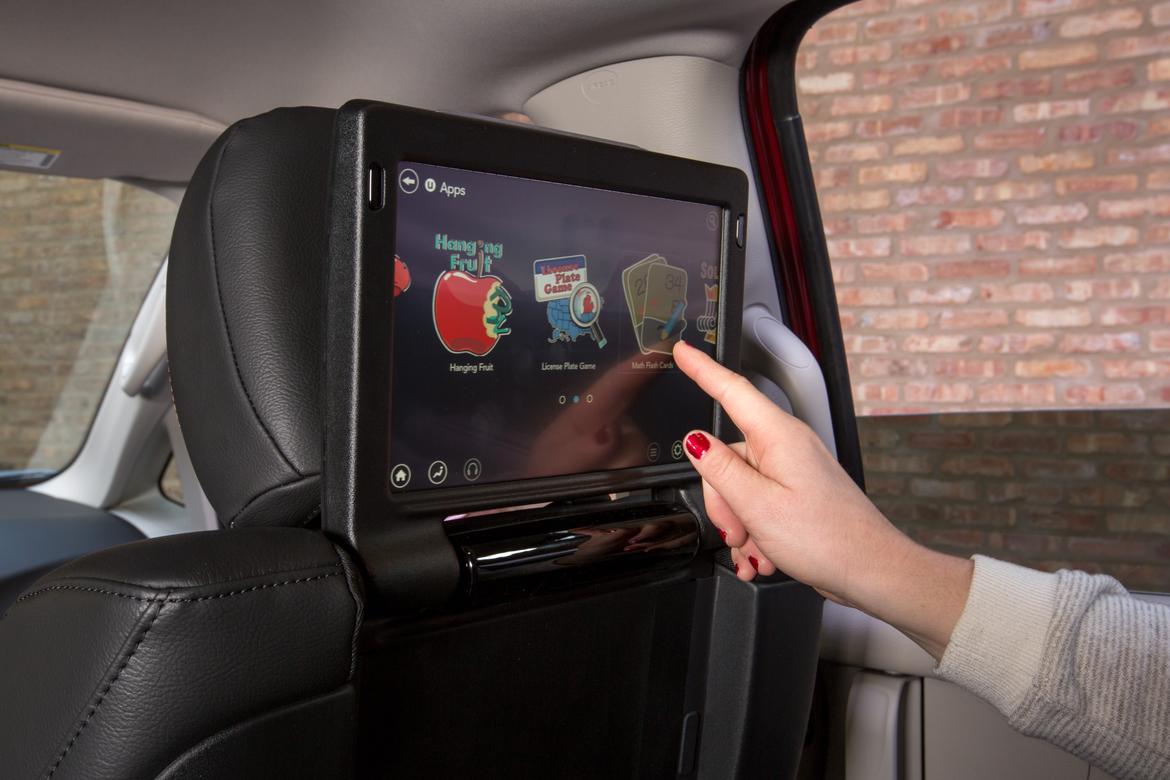 The Pacifica's optional Uconnect Theater dual-touchscreen entertainment system's built-in games remain as popular as ever with my two older sons, but the system's setup isn't ideal if you have more than two young kids, as I do.
The screens are attached to the backs of the front seats, so putting my two older boys' car seats in the second-row bucket seats means our youngest must go in the third row. His child-safety seat is still rear-facing, too, making it even harder to hand him things.
Our kids are also too young to reach the rear air-conditioning controls, so it was nice to access them from the optional 8.4-inch dashboard touchscreen. However, the controls are buried in the multimedia system's menus and aren't easy to adjust at a glance.
Traveling with young kids brings its own set of challenges, and with everything from frantic bathroom breaks to argument mediation, we dealt with many on our road trip. While I'm not eager to take another one anytime soon, I am looking forward to the next time I get to drive our Pacifica.