Our Long-Term Honda Fit's Touch-Screen Frustrates Drivers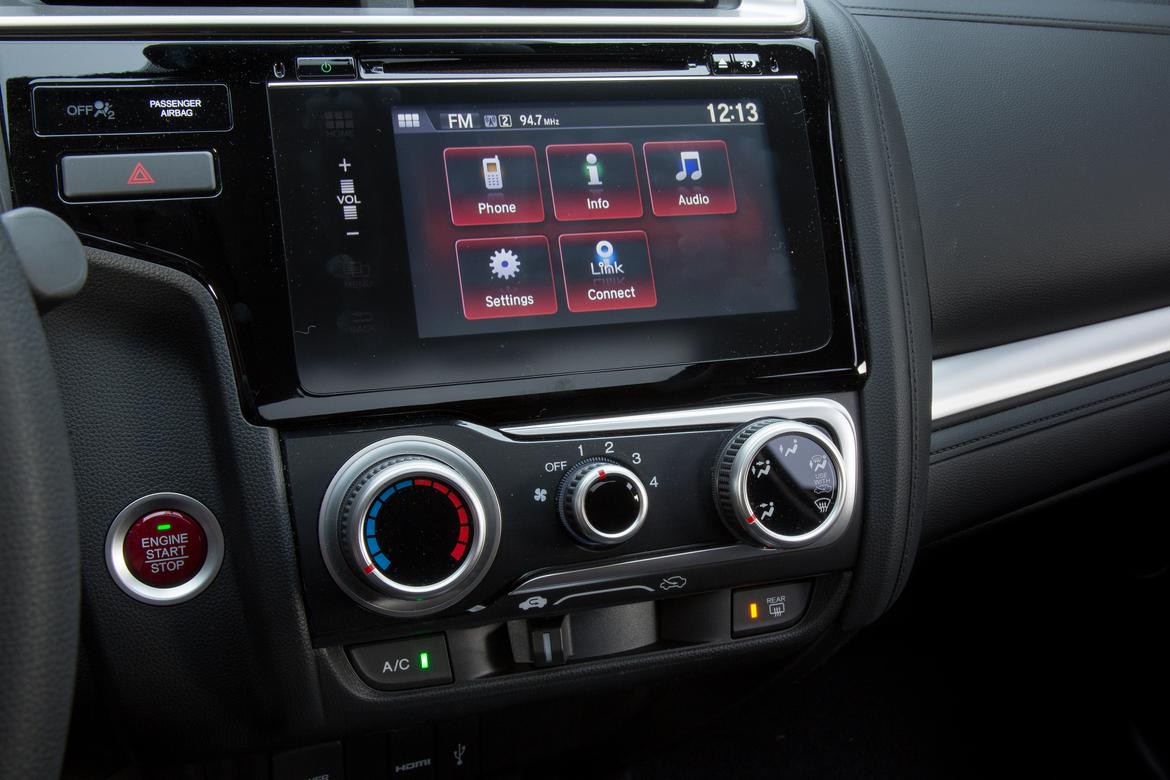 CARS.COM — It wasn't that long ago when dashboard screens were reserved for high-priced luxury cars. Now, however, they're readily available on some of the most affordable cars around: subcompact hatchbacks. That includes the Honda Fit, which comes with a 7-inch touch-screen multimedia system on all but the base LX trim. We've been living with this screen in our long-term 2015 Fit EX for the past six months and have learned its ins and outs, but it's found few friends among Cars.com editors in that time.
Related: Honda Fit Ownership Costs After 8,000 Miles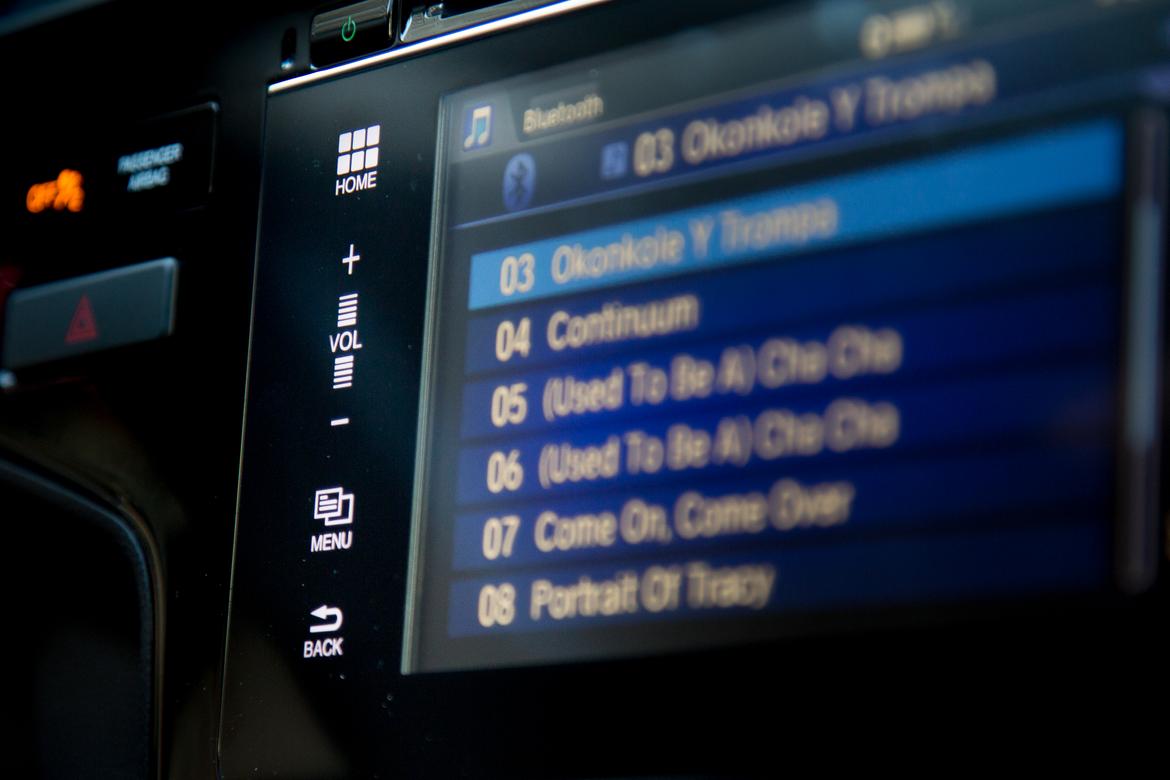 Far and away the biggest complaint with the system is its touch-sensitive volume slider, which is located to the left of the screen itself. Staffers said it requires too much attention to use while driving and is overly sensitive. "It seems over-engineered," said Assistant Managing Editor Evan Sears. Frustration with the volume slider led many editors to avoid it entirely and use the Fit's standard steering-wheel audio controls instead to adjust the volume.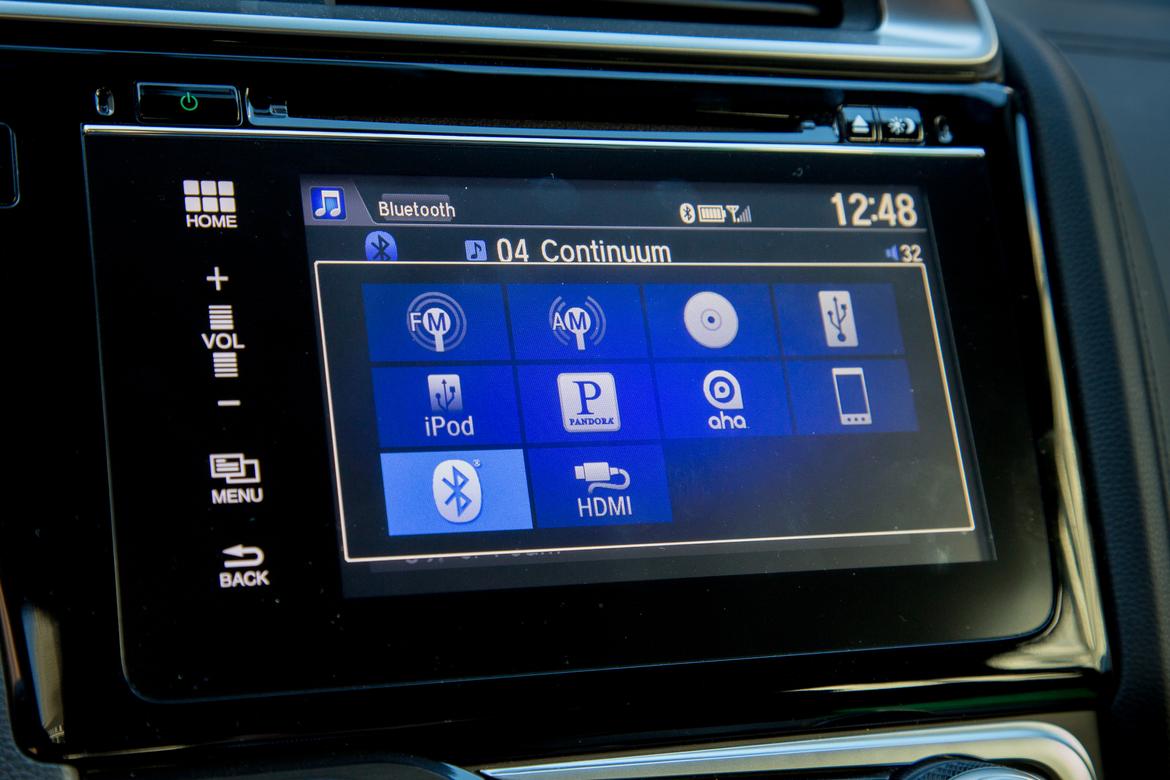 The touch-screen itself didn't impress, either, with editors complaining about screen lag, a menu interface that's not intuitive and surprisingly basic graphics for a high-resolution display. "When I'm in the Fit, I select a station and suffer through the awful songs rather than flip to another station because the Fit's radio is so frustrating to use," said Managing Editor Jenni Newman.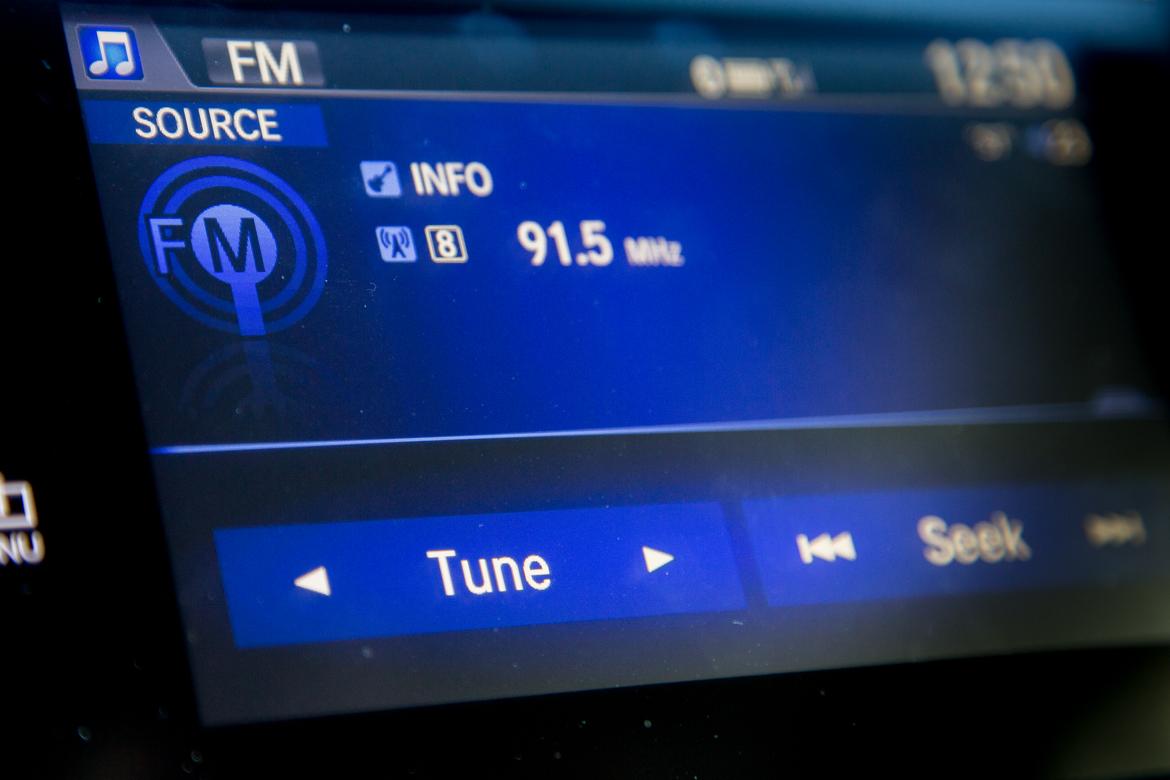 One of the touch-screen's main problems is that it tries to manage functions better served by a different kind of interface. Instead of a volume slider and an on-screen button for radio station tuning, real knobs for volume and tuning would improve usability considerably. Honda actually offers this type of setup on the base Fit LX, which has a smaller 5-inch screen bordered by physical buttons and knobs.
On the plus side, the screen's response to smartphone-style swiping motions is good, and the system readily played music from a USB-connected iPhone — both music stored on the phone itself and streamed from Pandora and iTunes Radio.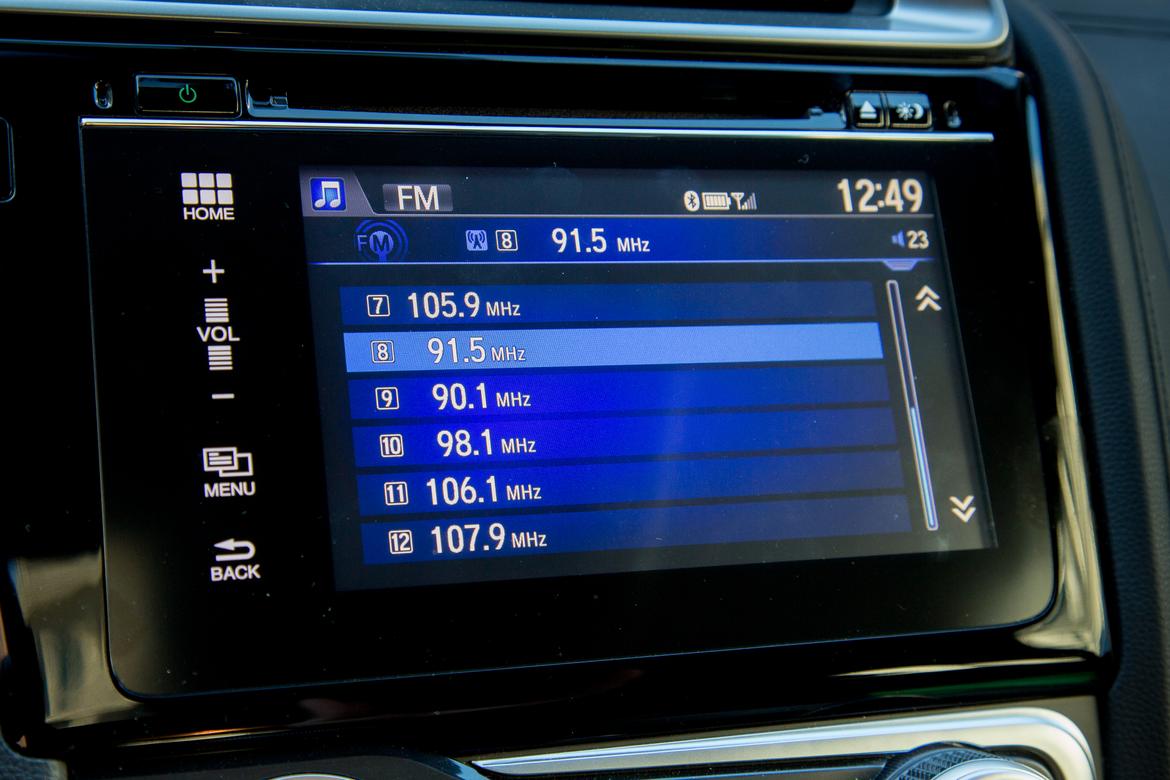 Honda isn't the first automaker to make touch-sensitive controls and screens a central part of the driving experience, but it doesn't seem to have learned from the experiences of those that have come before. Ford made a big push with touch-sensitive controls a few years ago, and now we're seeing the automaker return to physical buttons to address usability problems. Honda's touch-screen system needs a similar rethink, with a focus on giving users the most intuitive type of control for a given function, whether that's a real button, knob or on-screen menu.