Our XC90's Bowers & Wilkins Stereo Gets a Standing Ovation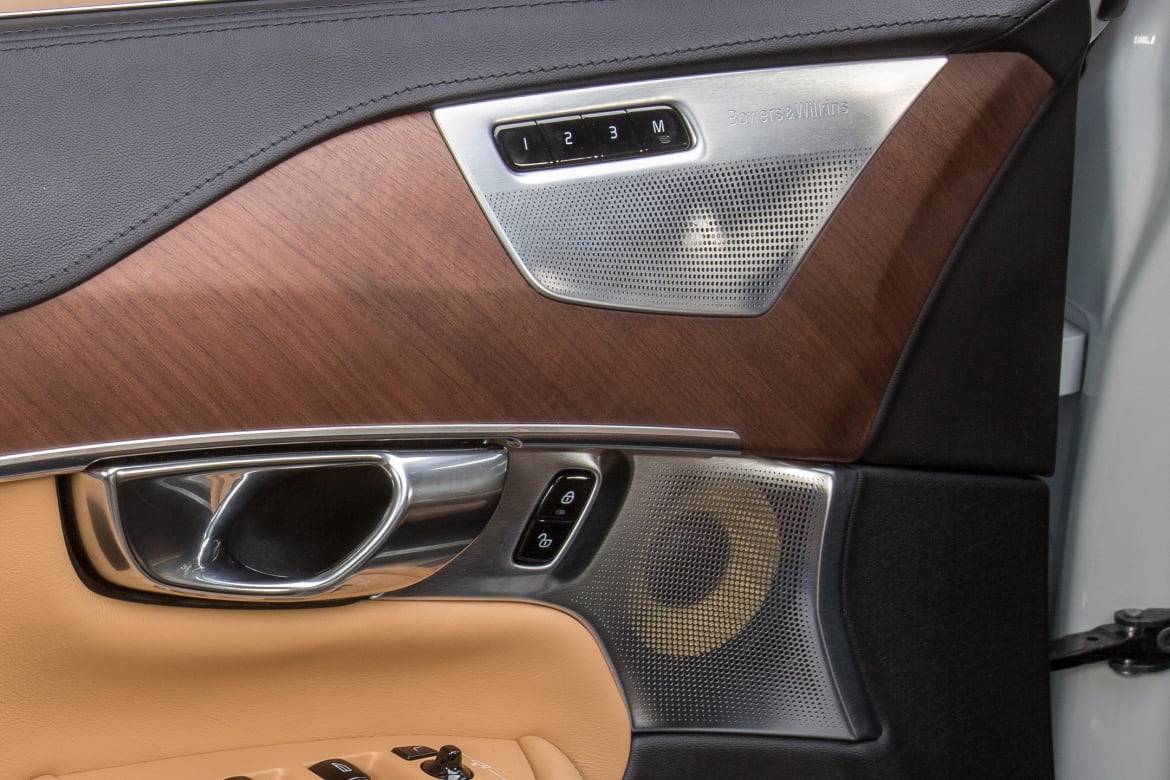 CARS.COM — There's been a recent proliferation of high-end audio systems, such as Bang & Olufsen and Burmester, appearing in luxury cars and SUVs — often to the tune of thousands of dollars. These systems aren't created equal and some, such as the Mark Levinson-branded systems in many Lexus models, are underwhelming.
When we were shopping for our long-term Volvo XC90, we weren't specifically looking for one with the optional Bowers & Wilkins premium stereo, but all the XC90s we were considering had the $2,650 option. We've been listening and singing along to our favorite music in the XC90 for almost a year now, and even though we didn't initially seek out the Bowers & Wilkins stereo, we're glad we got it.
Related: 2012 VW Passat Fender Stereo a Welcome Surprise
It's an impressive system for a few reasons. For one, it does a great job maintaining separation between different types of sound. "It has good clarity and reveals differences among various instruments playing at the same time rather than a big smear," said resident audiophile and Executive Editor Joe Wiesenfelder. Vocals and higher-pitch sounds aren't overwhelmed and muddied by bass — even at higher volumes — and bass delivery is tight and controlled. Volvo says the system uses a thin subwoofer near one of the rear wheel arches and uses an opening in the wheel arch to pulse more air.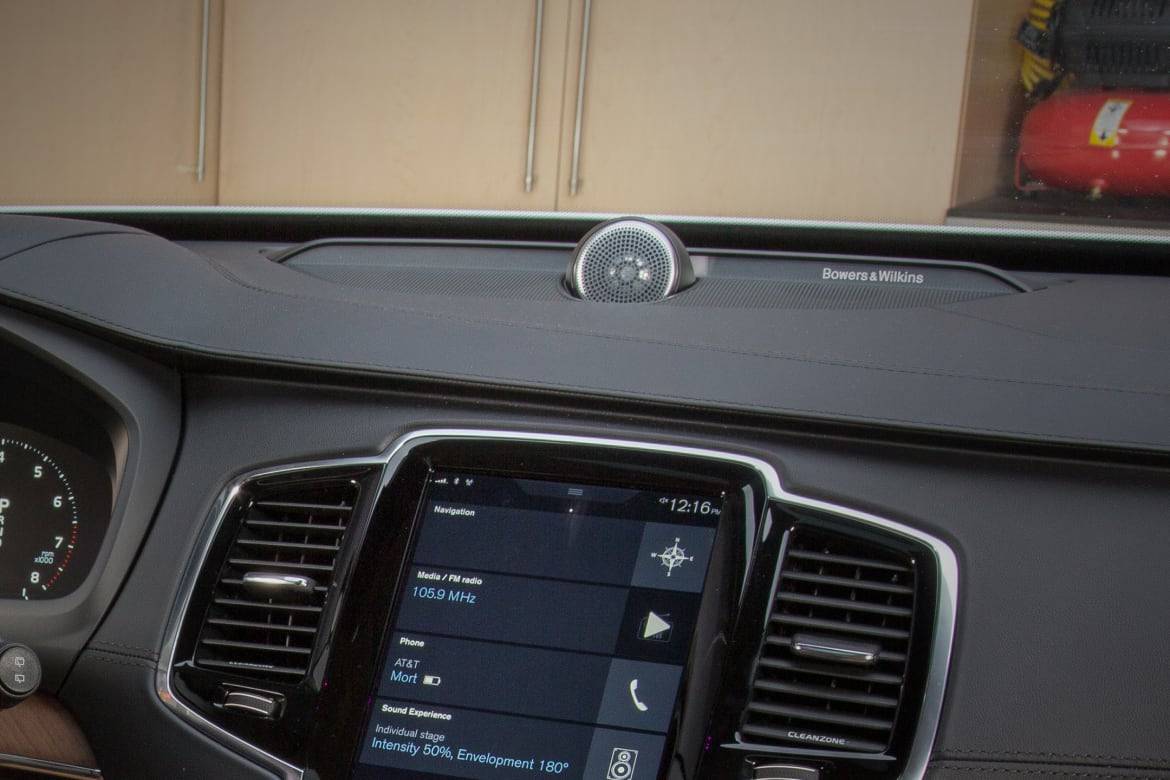 Though bass delivery is good overall, Wiesenfelder wanted a little more from the very low end: "It doesn't stay strong to the lowest sub-bass frequencies; I wanted to feel the kick drum in my gut. But it's closer than most stereos, and I'd rather have this slight loss at the lowest frequencies than boomy response across the bass spectrum."
The system keeps things simple with a few different modes: Studio, Individual Stage and Gothenburg Concert Hall. Some people might prefer more ways to customize the listening experience, but I was happy with the preprogrammed Studio modes, which let you direct the sound at the driver, rear seats or the entire cabin.
The Individual Stage mode has Envelopment and Intensity settings. "The Envelopment [setting] is more interesting because it allows you to vary the soundstage," Wiesenfelder said. "You can make it surround you as if you're in the band — some people like this — but I found the area around 105 degrees gave it a realistic stage."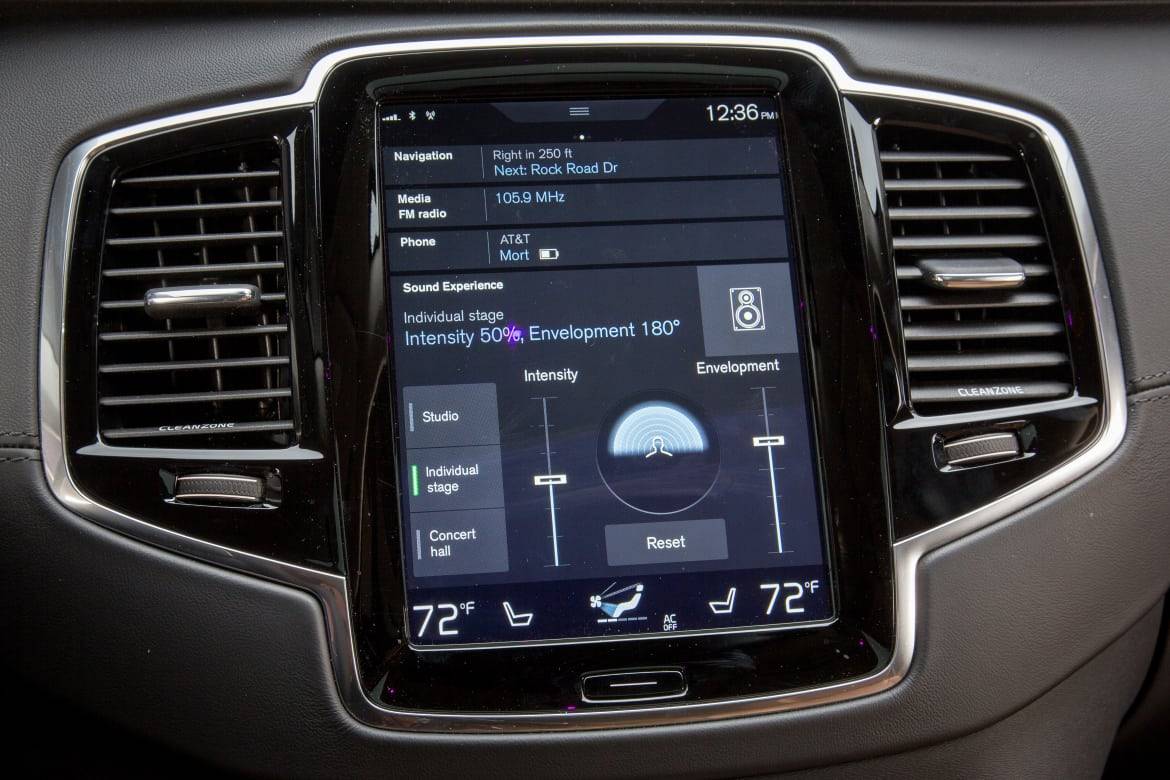 The system has 19 speakers and they work to good effect to immerse you in your music. Even though you can hear when sounds shift to the right or left of you, you can't pinpoint which speakers are the source for the most part, and that's a good thing. The system also reveals sounds you've never noticed before in songs you've listened to dozens of times. The clarity is that good.
Besides producing great sound, the system also adds to the cabin's high style; many of the speakers — including those on the doors and dashboard — are covered with aluminum grilles. Though they look classy, Wiesenfelder worried about their susceptibility to dents.
The system's $2,650 price tag isn't cheap (you could create a nice home theater setup with that kind of money), but it's less expensive than premium audio systems from some of the aforementioned brands: The 2017 Audi Q7's Bang & Olufsen stereo costs $5,000 and the 2017 Porsche Cayenne's Burmester system is $5,690. Considering the listening experience it offers, the XC90's Bowers & Wilkins system seems like a deal in comparison.