Researchers Study Safer Seat Belts for Seniors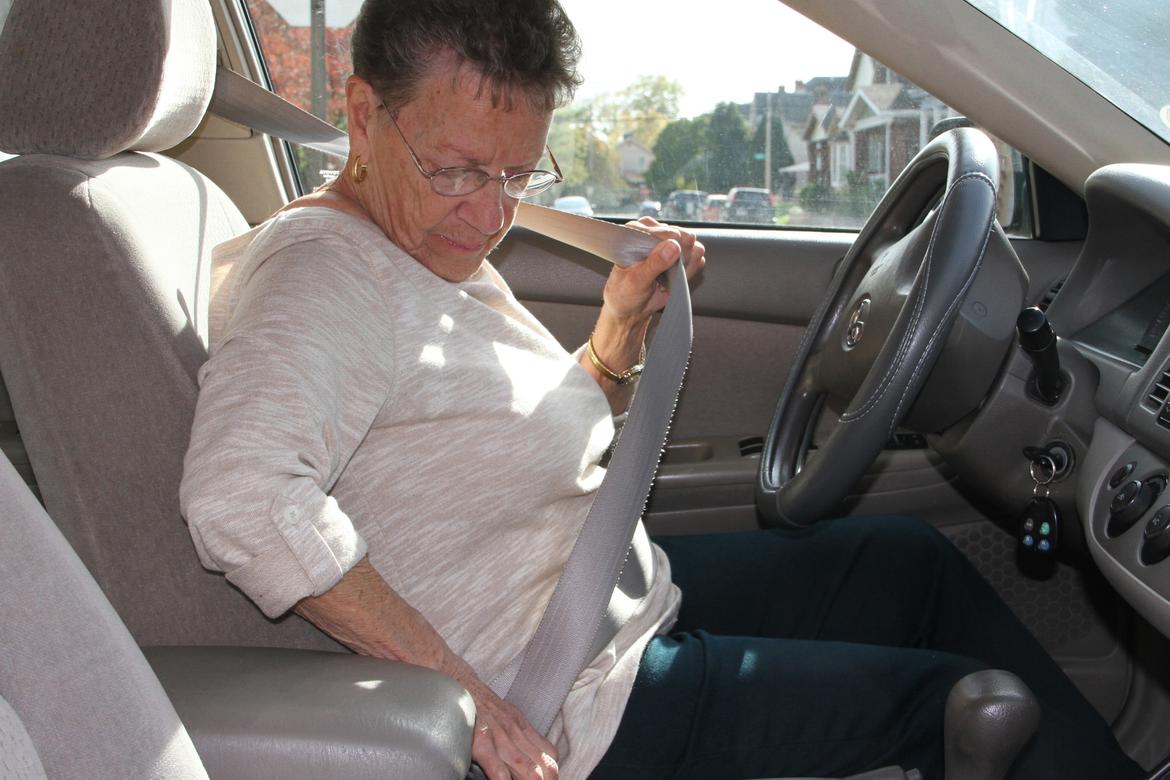 CARS.COM — Unlike the Comfort Click belt for trousers, seat belts in cars are not one-size-fits-all. As safety regulators celebrate seat-belt use by motorists reaching all-time highs in the U.S., researchers are now trying to determine how to tailor them to better protect one of the nation's largest and most vulnerable groups — those age 65 and older.
Related: Record-High Number of Americans Buckle Up
Researchers at The Ohio State University in Columbus working on the project note that as the baby boomer generation — defined by the U.S. Census Bureau as those born between mid-1946 and mid-1964 — reaches and surpasses the age of 65, their risk of life-threatening injuries from car crashes increases. And while seat belts have been proven to save lives, they don't provide optimal safety for every shape, size, age or physiology.
"When seat belts were first designed about four decades ago, safety dummies tested in crash simulations resembled the average-size male driver of 40 years old and weighing approximately 170 pounds," said John Bolte, associate professor of health and rehabilitation sciences and director of the Injury Biomechanics Research Center at the university.
But advanced technology, instrumentation and imaging during the past two decades have greatly improved knowledge about how the human body's bones respond to crashes, the university said in a statement. Variation from person to person, researchers say, remains the biggest obstacle to improving seat belts' effectiveness. A broken rib or pelvis due to an improperly fitting seat belt may not be critical for a younger person, but it can be life threatening for an older one.
"Researchers are conducting newly designed simulations using smaller crash-test dummies that are a better representation of the fragile baby boomer population," the university stated. "While measuring impact, they'll also document position and properties of the upper body to better predict appropriate protection for elderly drivers."
Researchers predict that studies will lead to the eventual development of a personalized key fob that activates a customized safety system in vehicles, adjusting the seat belt to the individual occupant. And such advancements won't come a moment too soon, as the Census Bureau estimates that by 2029 — when all baby boomers will be 65 or older — more than a fifth of the U.S. population will fall in the "elderly" category. Less than three decades later, the census stated, Americans age 65 or older will overtake those age 18 or younger.
The research news out of Ohio comes hot on the heels of an announcement by the National Highway Traffic Safety Administration that seat-belt use has now reached an all-time high of 90 percent, saving an estimated 345,000 lives since 1975 — 14,000 in 2015 alone. Despite the progress, neglecting to wear a seat belt remains one of the highest causes of preventable driving death or injury. According to the Centers for Disease Control and Prevention in Atlanta, more than half of teens and adults age 13 to 44 who died in car crashes in 2014 were unrestrained.
"Motor vehicle crashes are a leading cause of death among those age 1 to 54 in the U.S.," the CDC stated, noting that 21,022 motorist deaths and 2.3 million injuries occurred in 2014. "For adults and older children (who are big enough for seat belts to fit properly), seat-belt use is the most effective way to save lives and reduce injuries in crashes."