Ripple Effect: Japan Earthquakes Shut Down Four GM Plants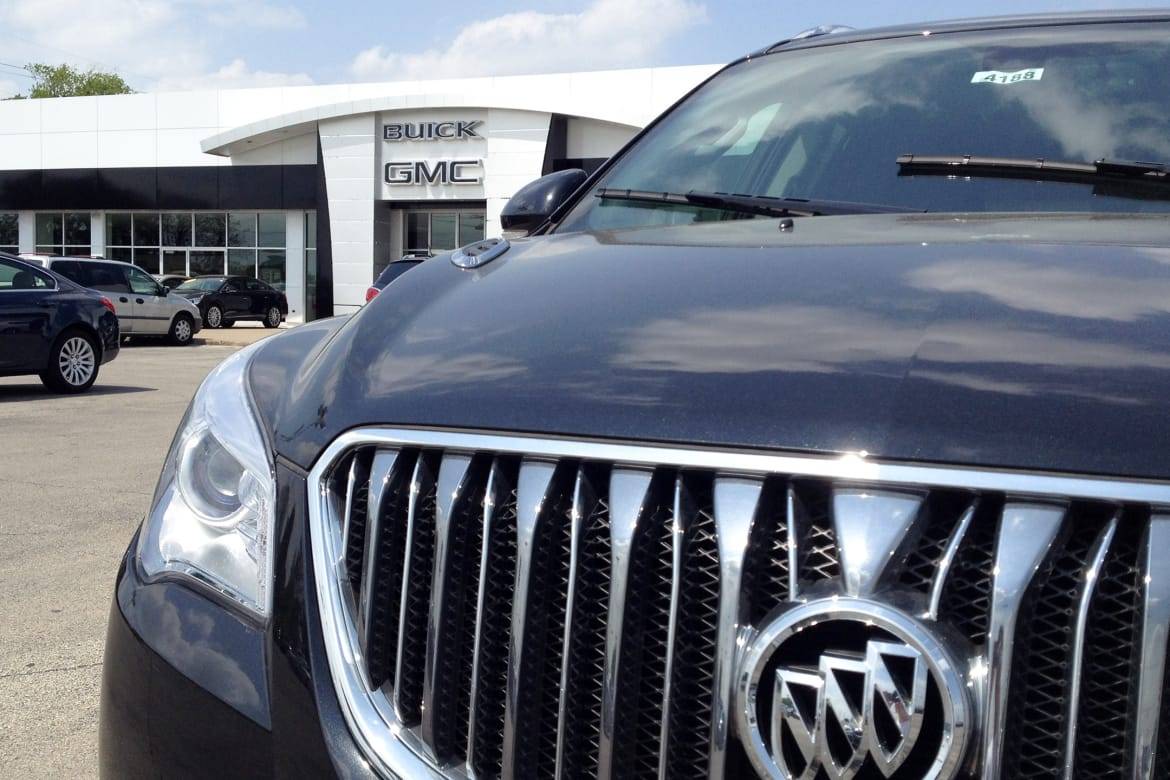 CARS.COM — Japan's recent earthquakes have now spurred plant shutdowns as distant as Ohio and Tennessee. Just days after Toyota announced a litany of assembly-line suspensions in Japan, GM is partially stopping production at four plants in the U.S. and Canada because of earthquake-related supply issues.
Related: How Japan's Earthquakes Could Disrupt U.S. New-Car Availability
It's another reminder of the auto industry's global nature. GM's four affected plants — in Spring Hill, Tenn.; Oshawa, Ontario; Lordstown, Ohio; and Fairfax, Kan. — build seven cars for sale in the U.S.:
Buick LaCrosse
Buick Regal
Cadillac XT5
Cadillac XTS
Chevrolet Cruze
Chevrolet Impala
Chevrolet Malibu
The automaker says the shutdown will last two weeks beginning Monday, but here's the good news: If you're shopping the LaCrosse, Regal or Cruze, dealers still should have plenty to choose from. As of April 1, GM had a 77-day supply of the Cruze, while both Buicks had more than 100 days' supply, according to Automotive News. Those figures are above the auto industry's 65-day average. (Days' supply measures how long it would take to sell all inventory at dealerships, factory lots, ports of entry and in transit at the current sales pace if all production stopped.)
The XTS, Malibu and Impala have slimmer inventory — 56 days for the XTS, 42 days for the Malibu and just 26 days for the Impala — so the stoppage could impact dealer availability significantly for all three sedans. (GM also builds the Malibu and Impala at a Detroit-area plant, but that plant accounts for only a small chunk of production, and spokeswoman Joanne Krell told Cars.com the automaker doesn't plan to crank up production to account for the shutdowns.)
Then there's the new Cadillac XT5. IHS Automotive senior analyst Stephanie Brinley told us she thinks the production halt will have the most-significant effect on the new SUV, which just went on sale to replace the SRX.
It's in short supply: Cars.com had just 1,341 XT5s in national listings as of April 22 — a small number versus the relative glut (10,568) of new SRXs in dealer inventory. Two weeks of production halts could spell trouble for anyone shopping for the new SUV.
"We're early in the launch cycle, and we think we can resolve the issue pretty quickly with minimal disruption to our dealers," GM's Krell said. She declined to specify how the automaker would make up lost XT5 production on the other side of the shutdown but said GM "believe[s] we'll be getting back to our full production" on the SUV.
The automaker says the shutdowns are a proactive measure to mitigate supply issues; Krell called it "a domino effect" as downstream suppliers in Japan affect larger ones.
Still, she said it's the GM's "best belief [that] we see this as a two-week shutdown. We're going to assess it every day."
Brinley thinks inventory will eventually recover for the whole group of affected cars, including the XT5.
"The company should be able to recover the volume this year," Brinley said. "From what we know at the moment, it is a short-term problem. We don't expect that GM will have any problem making up any lost production over the coming months."