Scion xB and xD to Be Discontinued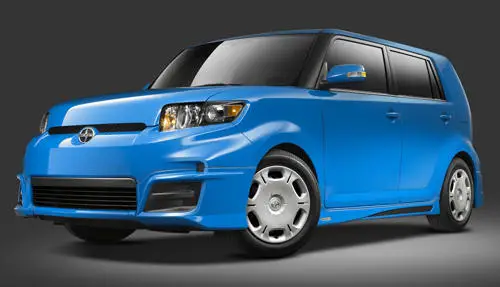 Toyota plans to discontinue its iconic Scion xB and the ill-remembered xD, according to Ward's Auto.
Scion Vice President Jack Hollis told Ward's that the brand didn't "have plans for a direct xB or xD replacement."
Scion, which debuted in 2003, was aimed at drawing younger car shoppers to Toyota. To keep things fresh, part of Scion's mission statement was supposed to be a "one and done" marketing approach, Hollis said. That meant Scion models were supposed to stick around for only one generation and be replaced by new nameplates. The Scion xB and tC proved too popular to abandon; both models are now in their second generation.
Now is probably an appropriate time for Scion to abandon the models, however. Sales of the once-popular boxy xB have fallen off, from a high of about 61,000 in 2006 to about 17,000 in 2011. The brand's new city car, the Scion iQ, is selling well, so that should help pick up the slack. The hotly anticipated Scion FR-S, which is coming this spring, should also help revive the brand.
The xB is widely popular with Chicago taxi drivers, but we don't think Toyota would be too pleased to hear its brand associated with commercial fleet operations.
So far this year, sales of the xB and xD are slightly up, at 2.6% and 1.1%, respectively. Although Toyota doesn't plan to replace the models yet, the company has a habit of sourcing Scion models from its Japanese marque, Daihatsu. Here's hoping the subcompact Toyota Rush or Daihatsu Terios (pictured below) is a candidate for the U.S.
What funky models from Toyota of Europe or Japan do you think would work for Scion's U.S. lineup? Tell us in the comments section below.