Smart Vision EQ ForTwo Concept Preview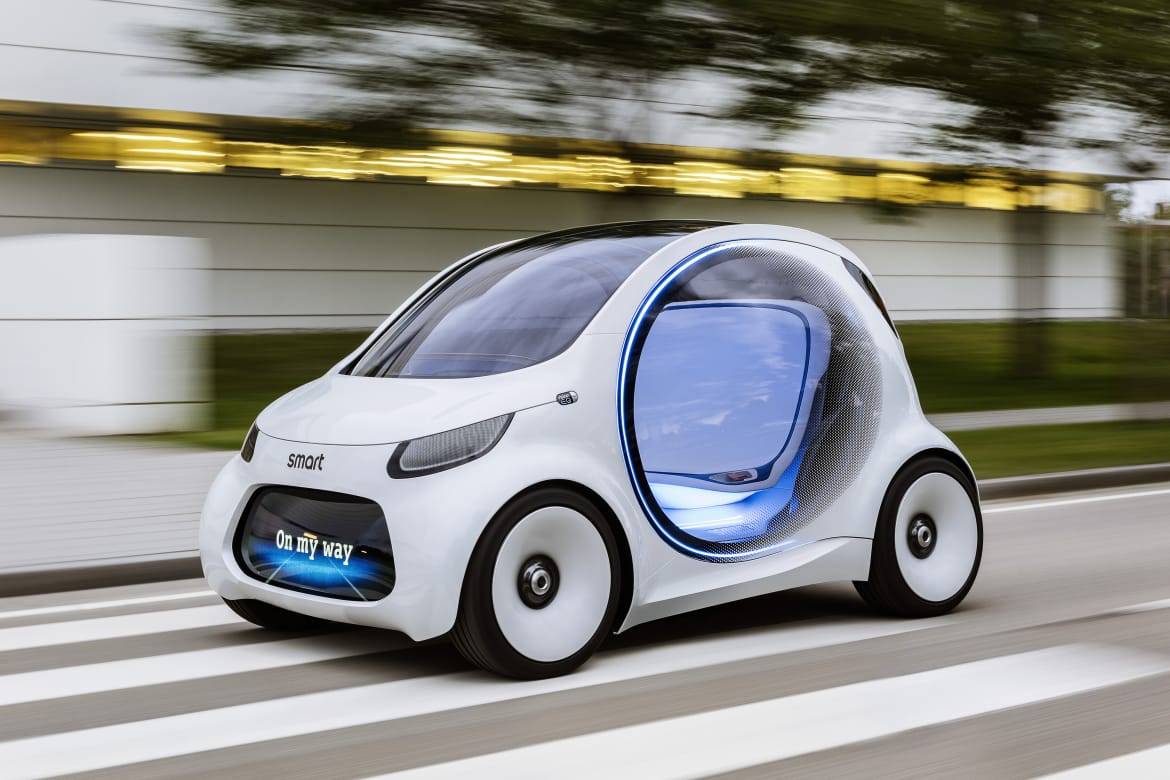 CARS.COM
Looks like: A windswept version of the current Smart ForTwo, sans driving controls or conventional doors
Defining characteristics: Minimal overhangs, translucent doors, configurable bumper display
Ridiculous features: No steering wheel or pedals, but such is the path of driverless concept cars
Chance of being mass-produced: It could signal Mercedes-Benz's answer to urban mobility someday, but for now it still seems purely conceptual.
If the Smart Vision EQ ForTwo is any indication, Smart might harbor Mercedes-Benz's answer to urban mobility. On Wednesday, Smart — a niche subsidiary of the German luxury brand — introduced the self-driving concept, which lacks pedals or a steering wheel.
Related: 2017 Smart ForTwo Electric Drive Preview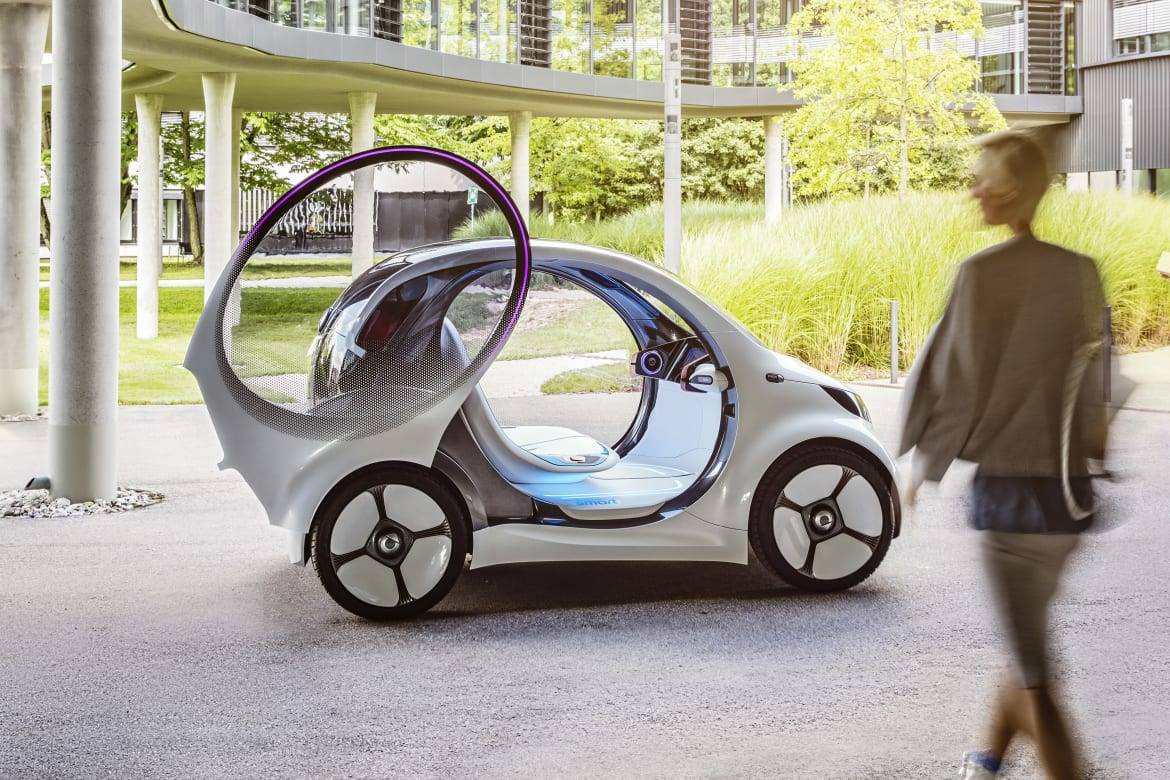 The concept evokes Google's Snoopy-faced runabout, and the lack of controls suggests Level 4 or Level 5 capabilities by SAE International's widely accepted six levels of driving automation (Level Zero through Level 5). Mercedes' usage scenarios suggest more of a taxi than a personal vehicle: Passengers would hail the Vision EQ ForTwo from a mobile device, with a 44-inch display on its bumper to help them identify their particular ride.
Speaking of devices, the future smartphone in Mercedes' photos has a glasslike translucency with semi-opaque, on-screen icons. Hey, Apple and Samsung: Get on that!
The all-electric concept, which shares part of its name with Smart's sole U.S. model, has translucent doors that swivel backward and windows that can display information. A width-spanning panel with a 24-inch information display serves as the dashboard, and the illuminated footwells are free of any major hump. The two-position bench doesn't look like it would provide the least bit of lateral support during aggressive corners  but then again, handling doesn't figure to be a top priority for self-driving cars. A retractable center armrest creates separation, if needed.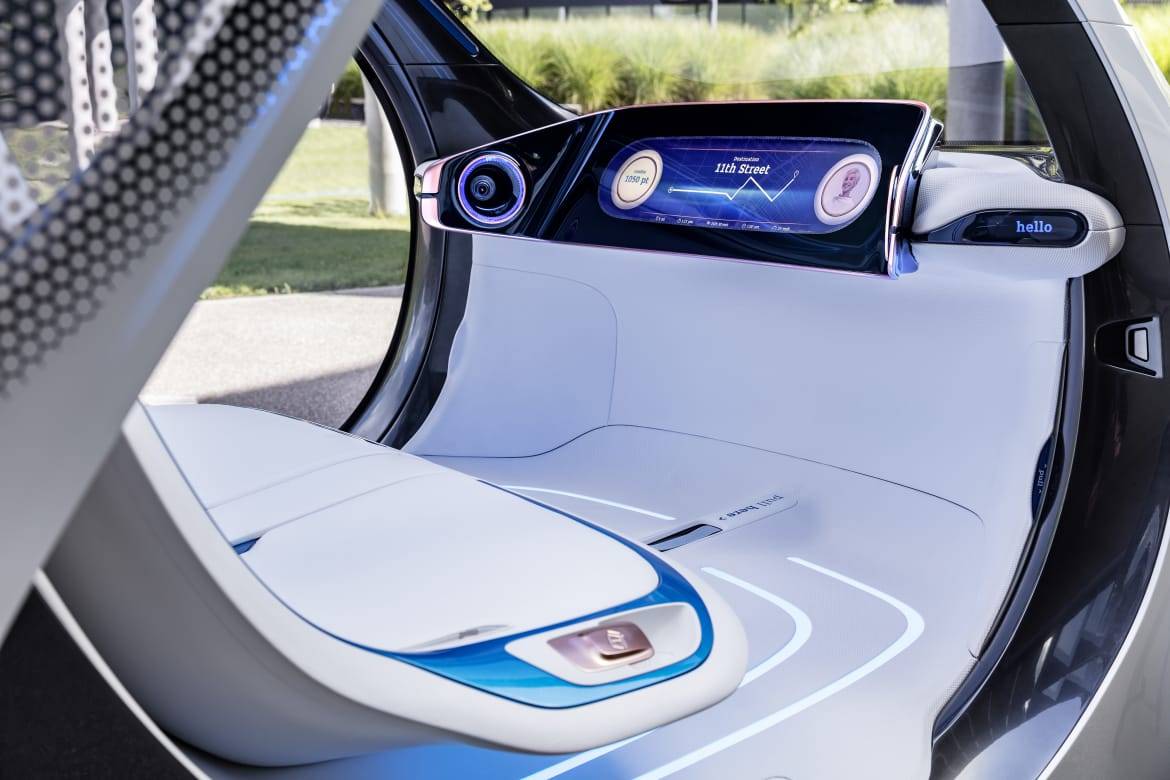 A sharing function enables a single rider to accept another passenger with similar travel plans, and the interior displays cook up small-talk fodder by combing each user's profile for common sports interests, recent concert attendance and the like. (Wait, you're also into Insane Clown Posse? Let's pound a Faygo sometime, bro.) Enough cars and riders will establish patterns of demand, which should cluster enough cars in popular areas so you don't have to wait too long for one.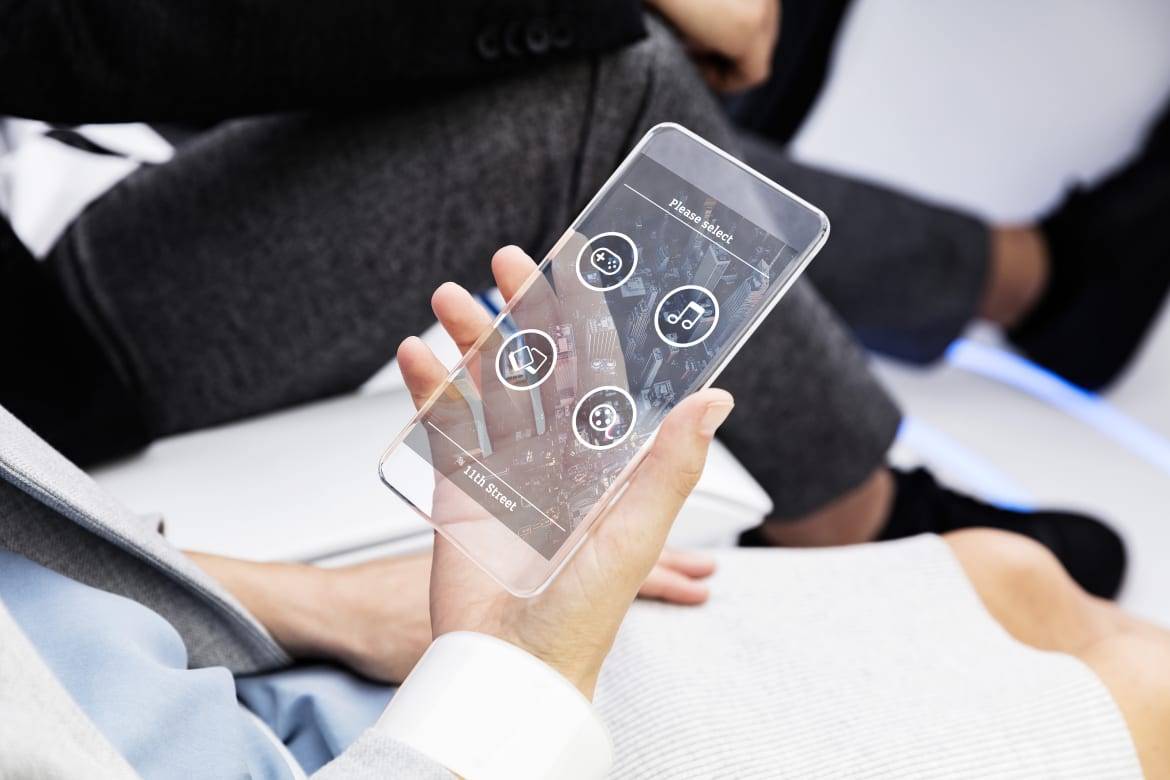 For all the talk of self-driving features, a mass-produced car that drives while you zone out remains elusive. Even the latest hands-free systems that promise automated acceleration, braking and hands-free steering insist you pay attention to take over when needed. But Mercedes' concept isn't as far-fetched as you may think: Ford promises Level 4 capability by 2021, a timeframe similar to Audi's plans.
Mercedes bills the concept "a new vision of urban mobility" and "totally efficient local public transport," and if it makes it to market, it would breathe new life into a decade-old U.S. brand that's a shadow of its former self. In February, Mercedes canceled the gasoline version of Smart's sole stateside car, the ForTwo, just two model years into the current generation. That leaves only the battery-powered ForTwo Electric Drive.