Subaru Expands EyeSight as New Study Shows Effectiveness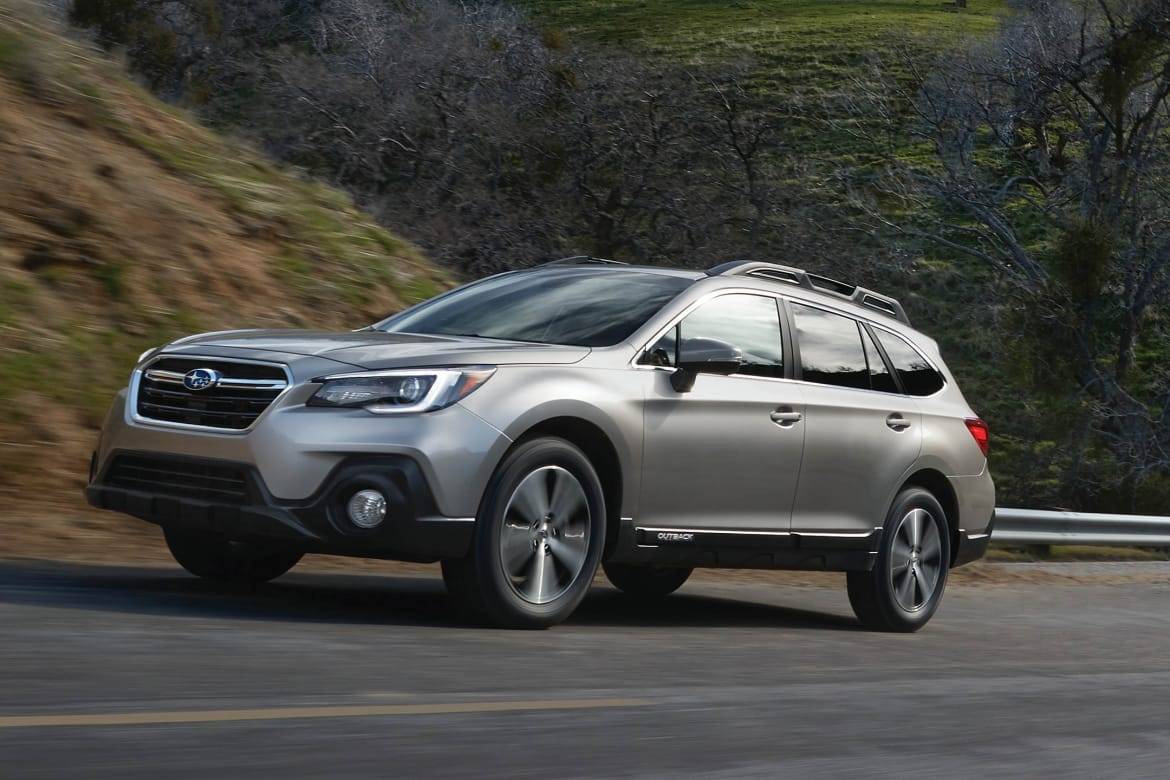 For the 2019 model year, two Subaru models — the Outback wagon and related Legacy sedan — will join the redesigned Forester and all-new Ascent SUVs to include the automaker's EyeSight crash-avoidance system as standard equipment.
Related: 2019 Subaru Ascent First Drive: Ready to Conquer a Family's Everyday Adventures
Subaru EyeSight had previously been an option on the Outback, Legacy and Forester, but the move means Subaru's two most popular models — the Forester and Outback — will soon have it standard. The news comes as a recent Insurance Institute for Highway Safety study indicates EyeSight may prevent roughly a third of all pedestrian-related crashes. IIHS found that the automaker's crash-avoidance system, which uses two cameras behind the top of the windshield to facilitate a host of safety and driver assistance features — among them forward pre-collision braking and warning, automatic emergency braking, adaptive cruise control and lane departure warning with steering intervention — can reduce pedestrian-related insurance claims by 35 percent.
Subaru EyeSight is standard or optional on all cars but the BRZ coupe. IIHS compared claims for bodily injury liability without a related claim for vehicle damage — typical of injuries to pedestrians or cyclists — between Subaru vehicles equipped with EyeSight and those without the feature. 
The overall difference amounted to 35 percent, with a slightly higher reduction for cars with second-generation EyeSight, which has a wider detection range thanks to upgraded cameras. Subaru phased in second-gen EyeSight during the 2015-17 model years; the first-gen system, which came in earlier model years for the Outback, Legacy and Subaru Forester, still showed a reduction in likely pedestrian claims, though it wasn't as high.
But wait. Couldn't a self-selection bias exist? Consider, for example, that Subaru shoppers who choose EyeSight are buying pricier versions of their Outback or Legacy in the first place. They're likely wealthier and more safety-conscious in the first place, and that — as much as the system itself — could influence crash rates and insurance claims.
Russ Rader, a spokesman for IIHS, said there's little evidence to support the notion. IIHS adjusted for various demographic and location factors that are known to sway crash risk, but the agency says it has no evidence that income significantly alters results.
As for safer drivers picking EyeSight, IIHS has studied that theory before.
"In an earlier study, we examined the issue of potential self-selection bias," Rader wrote in an email to Cars.com. "For example, are Volvos with crash-avoidance technology such as City Safety less likely to get into collisions than other luxury vehicles because people who buy Volvos might be safer drivers overall? We didn't find that to be the case. When we compared Volvos with City Safety to other Volvos without it, we still found significant crash reductions similar to what we found when comparing Volvos to other luxury vehicle makes."
Pedestrians — and drivers — need all the help they can get. IIHS noted separately that pedestrian deaths have spiked 46 percent since their low point in 2009, with most of the increase on urban and suburban arterials away from intersections. Pedestrian deaths accounted for nearly a sixth of all crash fatalities in 2016, IIHS noted, and fatality rates increased the most among impacts from SUVs.
Cars.com's Editorial department is your source for automotive news and reviews. In line with Cars.com's long-standing ethics policy, editors and reviewers don't accept gifts or free trips from automakers. The Editorial department is independent of Cars.com's advertising, sales and sponsored content departments.