Tesla's Model 3 Is the EV That Can't Afford to Fail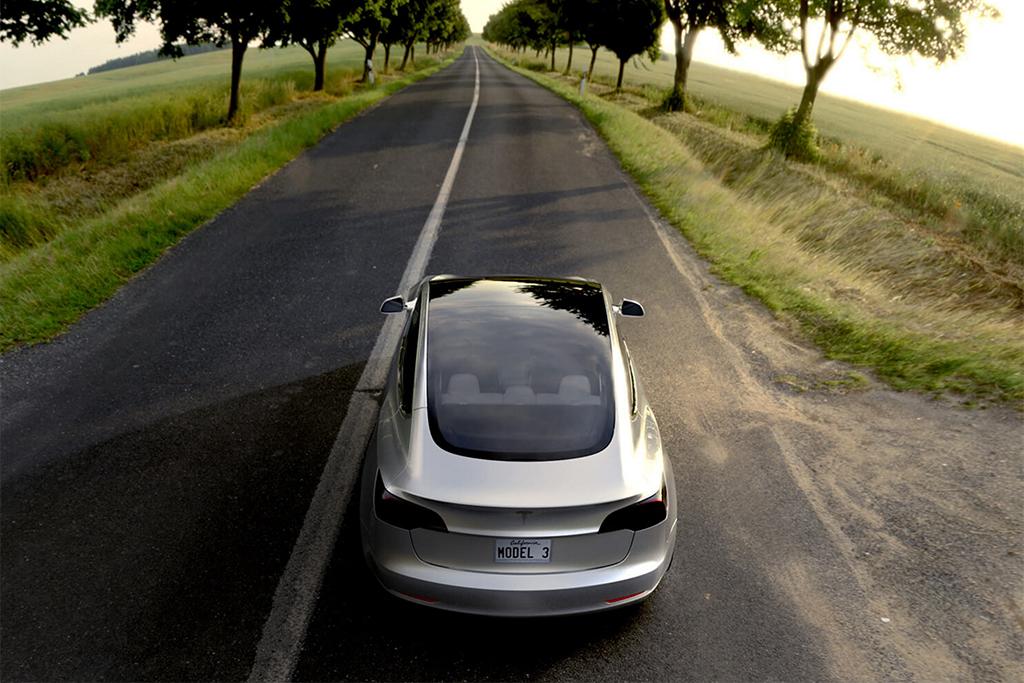 CARS.COM — Tesla is on the brink either of massive success as a mainstream automaker or of becoming one of the most interesting and convoluted footnotes in automotive history. The Model 3 electric-powered sedan is only months away from production — with the first models due to arrive in July — and Tesla currently has a waiting list of more than 400,000 buyers who want to own one.
That's the good news.
Related: Who Should Run Tesla Advertising? Fifth-Grade Girls
The bad news is that the pressure is on, and it's only going to intensify. The Model 3 can't afford to be anything but absolutely right for the sake of Tesla's future, the firm's shareholders and the hundreds of thousands of customers signed up to purchase one.
What does Tesla need to do to make certain the Model 3 is a success? And what mistakes could doom this innovative electric car company, just as it's on the cusp of becoming a major industry player?
Doomed by Delays
Tesla has an unfortunate record of not meeting production timelines. This has plagued the Silicon Valley-based automaker since it burst on the scene in 2003. The company's first vehicle, the two-passenger Roadster, was under-engineered and under-financed when it finally arrived in 2008. Problems related to the battery pack, transmission, and even the basic design of the chassis and suspension all contributed to major delays — not to mention serious quality issues.
This trend has continued, most recently with delays of the Model X crossover. In this instance, one of the main culprits happened to be the Model X's upward-swinging "falcon-wing" rear doors. They looked amazing once they worked (and when they weren't catching fire during testing). Tesla is lucky to have so many customers waiting for a Model 3. Except this could turn into a liability if the wait stretches months, or years, longer than expected. Even the most eager of customers won't stay patient indefinitely.
Lower Prices Mean Pickier Clients
With a starting price of $35,000, the Model 3 is the first Tesla vehicle that's within reach of many car buyers. At less than half the price you'd pay for a Model S luxury sedan, or the Model X, the Model 3 is pitched right at the heart of the new-car market.
However, a funny thing happens when you sell really expensive vehicles — the client base tends to become less concerned about issues that would doom run-of-the-mill automobiles. Do you think a Ferrari or Bentley owner worries about whether his or her supercar gets high marks for reliability? Probably not. That's because someone with the means to buy an extremely expensive vehicle probably has a fleet of replacement rides should they be needed.
With a current model range that stickers between $80,000 and $135,000, Tesla has a well-heeled customer base that can afford to deal with problems that might send regular car shoppers sprinting out of a dealership. Granted, even the priciest Model S doesn't cost Lamborghini-levels of cash, though it's safe to assume many current Tesla owners have one or two other vehicles parked in their garage.
The Model 3 is a strong candidate for single-car customers, people who will use it as their one and only means of transportation. That makes it vital for Tesla to ensure that its soon-to-be-least-expensive offering doesn't skimp when it comes to quality and reliability.
Options That Add Up
Thanks to its starting price of $35,000, the Model 3 is the darling of the EV world even before production models have started rolling off Tesla's assembly line. That tempting figure won't mean much if reasonably equipped Model 3s cost considerably more, however. As an example, you need only to look at the 2017 Model S sedan to see how fast Tesla's pricing structure streaks skyward.
In the base trim level, the Model S 60 starts at approximately $70,000, all while offering a driving range of 218 miles per charge and a zero-to-60-mph time estimated at 5.5 seconds. But the Model S price goes stratospheric when you start climbing up trim levels: At roughly $137,000, the range-topping P100D variant is more than $50-grand pricier than the entry-level Model S.
That kind of price spread simply won't work on the Model 3. Tesla needs to keep the options list concise, without the temptation to lose the Model 3's value proposition by heaping on costly extras.
EV Performance Envy
Tesla vehicles are fully-electric, and fearsomely fast! The company makes no secret about its love of performance, especially when it comes to the all-wheel-drive Model S P100D. This is the company that created a straight-line acceleration feature called "Ludicrous Mode," after all. Punch the gas in this silent supercar and hold on tight, because the P100D is one of the quickest cars on the planet. Again, the only problem is that all this power comes with a steep price.
A racy reputation could be a double-edged sword for Tesla. Buyers of the Model 3 might expect similarly potent performance even though their car is far less expensive. Since Tesla positioned itself as a manufacturer of high-performance electric vehicles, maintaining a dynamic edge for the less expensive Model 3 is going to be critical to keeping the company's image unblemished.
Mainstream Tesla Battles Mainstream Alternatives
Until now, Tesla has carved a unique niche for itself in the car world. The Model S and Model X don't have any true direct competitors. That's not the case with the Model 3: Not only will it compete head-on with electric rivals, such as the Nissan Leaf, Hyundai Ioniq, and Chevrolet Bolt, but the Model 3 will be an alternative to everything from compact sport sedans, like the BMW 3 Series and Audi A4, to fully loaded family cars such as the Honda Accord and Ford Fusion.
In this hugely competitive segment, many car buyers could be swayed by the certainty that comes from choosing a more established brand — not to mention one with a larger network of dealerships. Tesla can't rely on the early-adopter crowd forever. At some point with the Model 3, the brand must equal the appeal of mass-market companies on more than just price alone.