The 2017 LaCrosse Is Not Your Daddy's Buick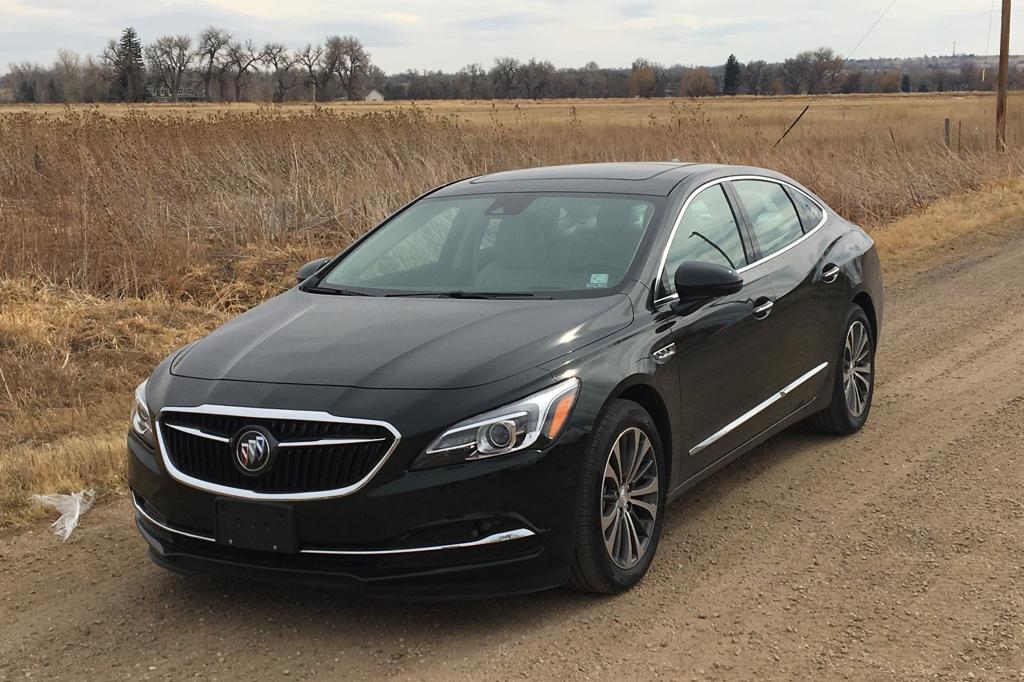 CARS.COM — Sometimes I fantasize about driving something that is not a minivan or SUV. It would be swell if I could haul my three children, husband, dog and all of their junk in a sports car or sedan. OK, sports car is total fantasy, but sedan? Maybe. Most don't work, but when a car like the all-new 2017 Buick LaCrosse comes out, I wonder. Buick claims the sedan's spacious interior can comfortably fit all kinds of large adults, but what does that mean for my largish family?
Related: Our view: 2017 Buick LaCrosse
I'd appreciate a little more luxury in my life and the new LaCrosse offers that with available features such as a heated steering wheel, automatic rear sunshade, and a silky-smooth and quiet ride. It's also a lovely-looking car as evidenced by the fact that someone exclaimed, "That's a nice-looking car!" Instant ego boost from words that have never been uttered about my minivan.
But the 2017 LaCrosse is not just another pretty face. It's practical, too. The trunk is ostensibly large enough to fit four golf bags, which I'm guessing is the equivalent of about 20 backpacks. In other words, plenty of room for my family's stuff. The rear seat is spacious enough to comfortably fit my three children (two in boosters). Many mid-size SUVs and other sedans can fit them, but only barely so, and the cramming together of my children in an enclosed space causes incessant bickering; not so with the LaCrosse. With 38 inches of legroom in the rear and more than 55 inches of hip room, there's plenty of space for all and not much bickering. Bliss!
Rounding out the family-friendliness of the LaCrosse is Teen Driver, a feature that helps you monitor Junior's driving ... if you're willing to let him drive the car. Teen Driver tracks driving habits behind the wheel and gives parents a digital report card so that they can coach the newbie on methods for safer and more efficient motoring.
So yes, this is not your daddy's Buick — it's more luxurious and high-tech than the one he used to drive, but it can be a daddy's (or mommy's) Buick. After all, it's not much more expensive than some minivans and can handle most family's needs with more than a bit more style.
2017 Buick LaCrosse; Cars.com photos by Courtney Messenbaugh