There'll Be Hail to Pay! Car Owners Beware, Hail-Damage Season Is Upon Us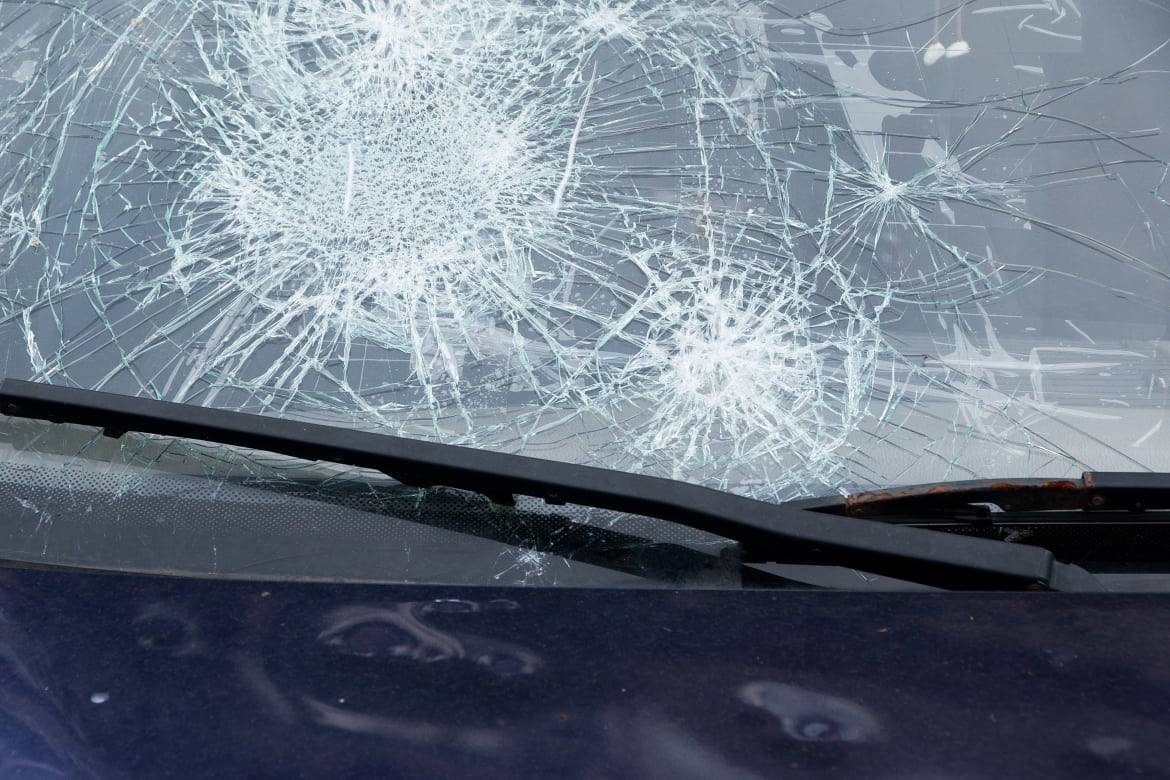 To paraphrase an inspirational quote: "If you're going through hail, keep going." Well, in the past three years, nearly 2.8 million people have gone through getting their property pelted and pockmarked by those damage-wreaking balls of frozen-solid precipitation. More than a quarter of those people filing insurance claims for hail loss did so to recoup costs of damage to their vehicles.
Related: How Long Do Spark Plugs Last?
According to a just-released report from the number crunchers at Des Plaines, Ill.-based insurance industry advocacy group the National Insurance Crime Bureau, "personal auto" claims accounted for just shy of three-quarters of a million of the total, second only to claims filed by homeowners.
The analysis, reviewing insurance claims from Jan. 1, 2017, through Dec. 31, 2019, concluded that folks who park their cars outside have one more thing in particular to worry about in the next couple of months than the ongoing COVID-19 coronavirus pandemic. May consistently had the highest monthly totals for hail loss claims overall, followed close behind by June.
Car owners in these most hail-damage-prone states may want to pay extra attention to the NICB report:
1. Texas, accounting for 23% of the total claims
2. Colorado, 14%
3. Nebraska, 6%
4. Minnesota, 5%
5. Illinois, 5%
Texas and Colorado each also are home to two of the top five cities for hail damage, Dallas and McKinney, and Colorado Springs and Denver, respectively.
If you do find yourself in the unfortunate position of having, say, your windshield cracked in a hailstorm, adopt a "don't call us, we'll call you" attitude in your resulting scramble to find a repair shop.
"While annual hail damage is generally a function of severe storm frequency and location, what is more predictable is the appearance of unscrupulous contractors — 'storm chasers' — who swoop in promising a quick repair," NICB warned in a statement. "These unsolicited approaches are red flags as nearly all post-storm repair scams begin with an unsolicited visit to a victim by a repair person."
NICB offers these tips:
Always check with your insurance company or agent before signing any documents presented by a contractor who approaches you.
Don't be pushed into signing a contract right away.
Get more than one estimate.
Insist on seeing references, and follow up to make sure they check out.
Ask to see the contractor's driver's license, and make note of the license number and vehicle plate.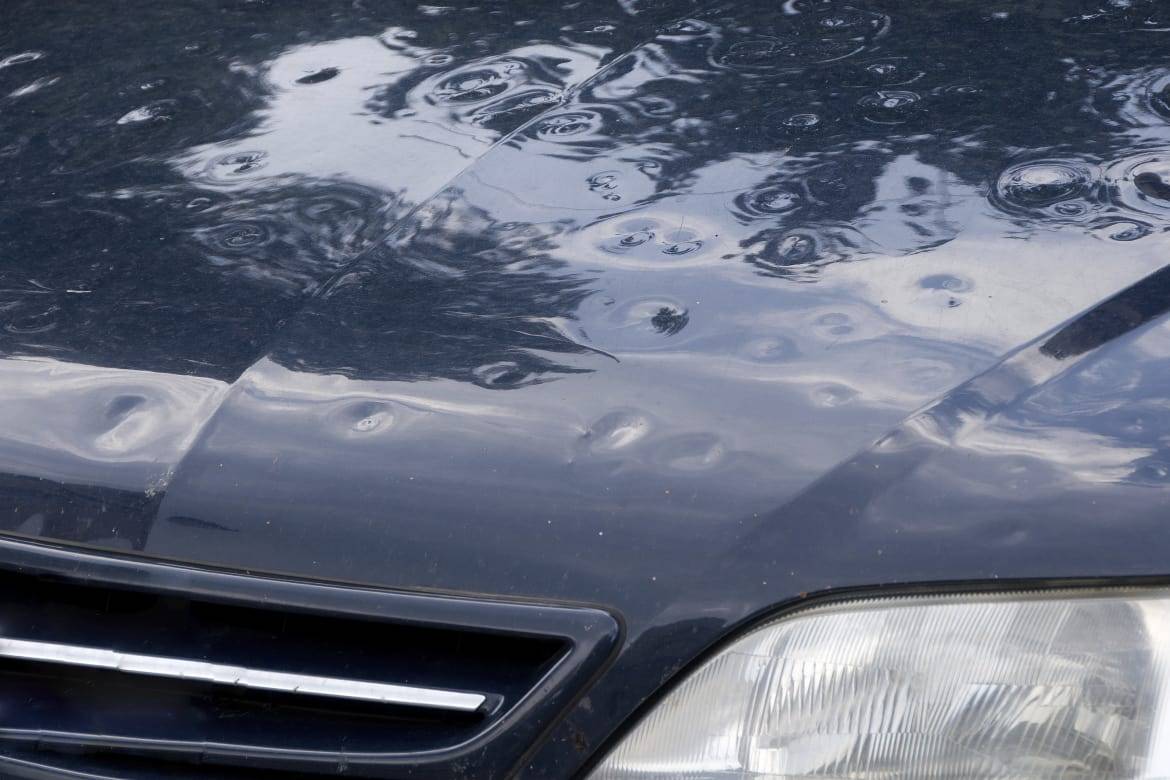 According to Insurance.com, the average hail claim runs about $3,000, likely well more than your car insurance deductible. The site notes that such weather-related claims, in and of themselves, won't typically trigger a rate hike that will cost you more money over the course of time — that is, so long as you carry comprehensive coverage on your vehicle.
Liability insurance covers only damage and injuries caused to others by you, while collision coverage covers your car in an accident, irrespective of fault. Only comprehensive coverage will get those unsightly divots in your car's hood and roof repaired.
"Comprehensive is also known as 'other than collision' coverage," Insurance.com explains, noting that it will cost you on average $67 a month over and above your base coverage. "It covers events that aren't covered by your collision coverage, including fire, theft, vandalism, striking an animal, and damages from severe weather or natural disasters, such as hail, windstorm, hurricane or tornado."
More From Cars.com:
To avoid having to deal with all those insurance hassles in the first place, Progressive insurance company offers the following advice:
Find out if you live in an area at high risk of hail (looking at you Texas and Colorado) and, if so, opt for covered parking.
If you know there's a big storm brewing that could result in hail, find someplace to shelter your car, such as a local mall's parking garage.
In the absence of a covered-shelter option, cover your car either with blankets from home or with a cover specifically designed and sold for this purpose; make sure to secure the cover, though, as winds can be very strong in weather that produces hail.
Cars.com's Editorial department is your source for automotive news and reviews. In line with Cars.com's long-standing ethics policy, editors and reviewers don't accept gifts or free trips from automakers. The Editorial department is independent of Cars.com's advertising, sales and sponsored content departments.