Three-Row SUVs Don't Measure Up to Minivans' Family-Friendliness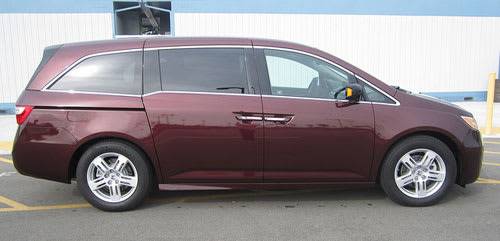 CARS.COM — A little more than two years ago, I was pregnant with my second child and shopping for a new family car. Seeing our obviously growing family, the well-meaning salesman brought us over to a minivan. The second those power doors slid open, I quickly corrected him: "No, no. This is only my second baby. I am not driving that." How about an SUV?
Fast-forward two years and two babies later, and I'm now driving a minivan. I've jumped the fence from "No way, no how" to "No, really; it's awesome." How does that happen? How do those who were once emphatically against a minivan suddenly give in? The push always seems to come from baby No. 3 and that few vehicles can fit three child-safety seats across the second row. That leaves two viable vehicle options: a minivan or a three-row SUV.
Related: Does a 3-Row SUV Really Rival a Minivan for Family Hauling?
Luckily, I review family cars for a living, and after nine months of test-driving the two options, my husband and I reached our conclusion: minivan, hands down. Here's why:
Power Sliding Doors
The fact that I don't want to open my own car doors may sound lazy, but hear me out. When you've got a baby on your hip, a diaper bag on your shoulder, and a lunch pail and backpack in one hand and a squirmy 2-year-old's hand in the other (and in my case, a pokey preschooler trailing behind, as well), the last thing you want to do is drop everything to open each door. Also, most car doors are too heavy for my wee ones to open on their own. If, by chance, they can open the car door, their little over-enthusiastic arms are going to swing that door wide open and into the Mercedes-Benz parked next to me in the parking lot.
The final word: Power sliding doors save me time and energy — two things I could use extra doses of.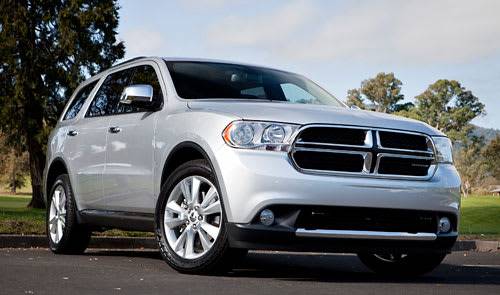 Fuel Economy
While the gap between three-row crossovers' and minivans' fuel-economy numbers aren't as large as they once were, minivans still eke out better mpg. For example, the 2018 Chrysler Pacifica gets 19/28 mpg city/highway; the three-row 2018 Dodge Durango with front-wheel drive and a similar engine gets 19/26 mpg. The Honda Odyssey minivan also gets slightly better fuel economy than the Honda Pilot.  
The final word: The fuel savings may seem like small potatoes, but depending on gas prices and the amount you drive, it can amount to significant savings annually.
Step-in Height
While I'm happy to climb up into a trucklike SUV all day long, I'm not keen on doing that for my three kids. Just a simple errand of going to the grocery store and then to the bank would require me to lift my girls a total of 18 times to get them into their child-safety seats and back down again.
The final word: My back and biceps prefer the low step-in height of a minivan, allowing my preschooler and toddler to climb in on their own. Also, minivans require a less strenuous lift of my infant's car seat.
Seating Capacity
Just because a three-row SUV has eight seat belts doesn't mean it can fit eight people comfortably. Third rows in many SUVs and crossovers are a better fit for hobbits than adults, especially when they're crammed into what's normally a two-row SUV. There are some larger SUVs designed specifically to carry seven or eight passengers with a third row that's appropriately sized. The Pilot and Chevrolet Suburban are perfect examples of large, family-friendly SUVs with adult-friendly third rows.
The final word: One of the major perks of a minivan is that it's designed to be a people mover with a third row that's often as comfy as the second and first.
Three Kids
I may not advertise it with a "Baby on Board" sign, but when those doors open (whether they slide or swing), three little ones are going to pour out of the vehicle and take whatever semblance of my pre-mama life I still have with them.
The final word: While I look forward to the day when power sliding doors aren't a godsend, for now I'm quite content to swear that "I love my minivan. No, really; it's awesome!"
Cars.com's Editorial department is your source for automotive news and reviews. In line with Cars.com's long-standing ethics policy, editors and reviewers don't accept gifts or free trips from automakers. The Editorial department is independent of Cars.com's advertising, sales and sponsored content departments.