Top 10 Best-Selling Cars: June 2016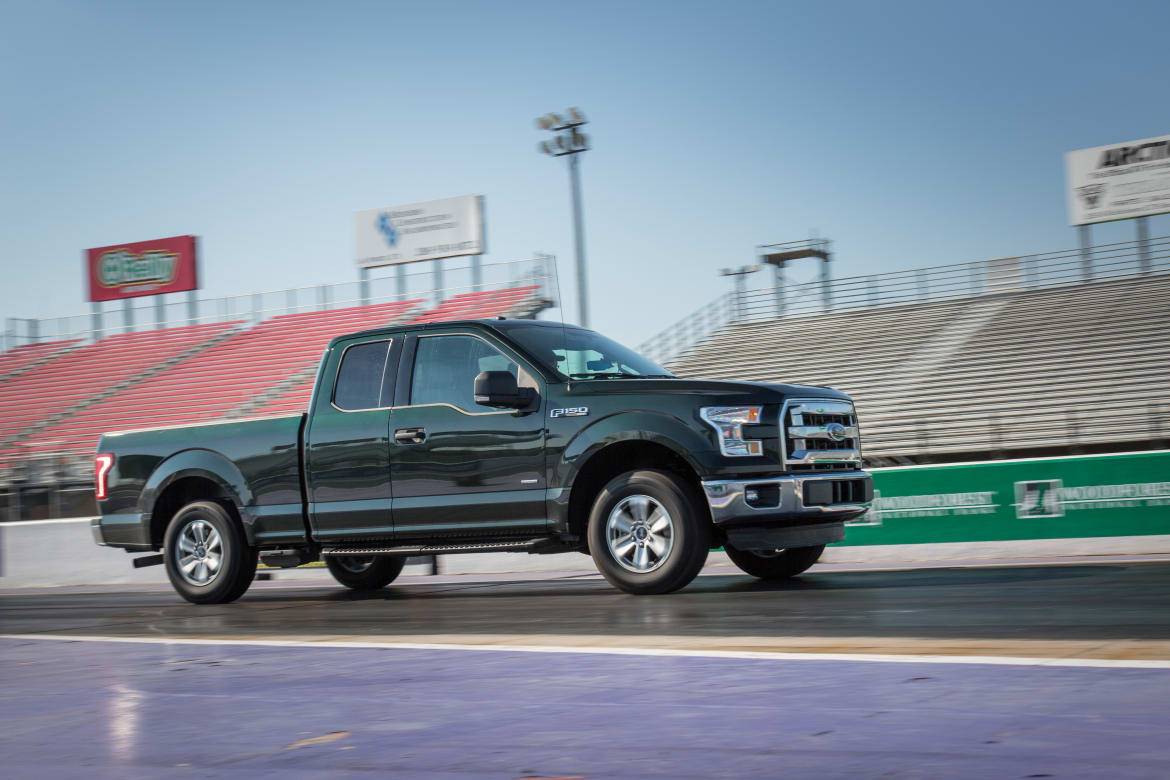 CARS.COM — Amid concerns of a new-car sales plateau, shoppers shrugged off late-month Brexit anxieties to drive June sales up 2.6 percent with the largest seven automakers reporting results.
Related: The 2016 Cars.com American-Made Index
SUVs, pickup trucks and minivans garnered plenty of interest. Sales of Ford's F-Series, the industry's perennial leader, rose 28.6 percent — just its fifth double-digit sales increase over the past year and by far the largest so far. That was versus a weak year-ago month, but the F-Series was the tip of the pickup-truck iceberg. As the construction industry entered June with its seventh-best month in housing starts since the recession, truck shoppers sent full-size pickup sales up 9.7 percent.
Here are the top 10 best-selling cars in June: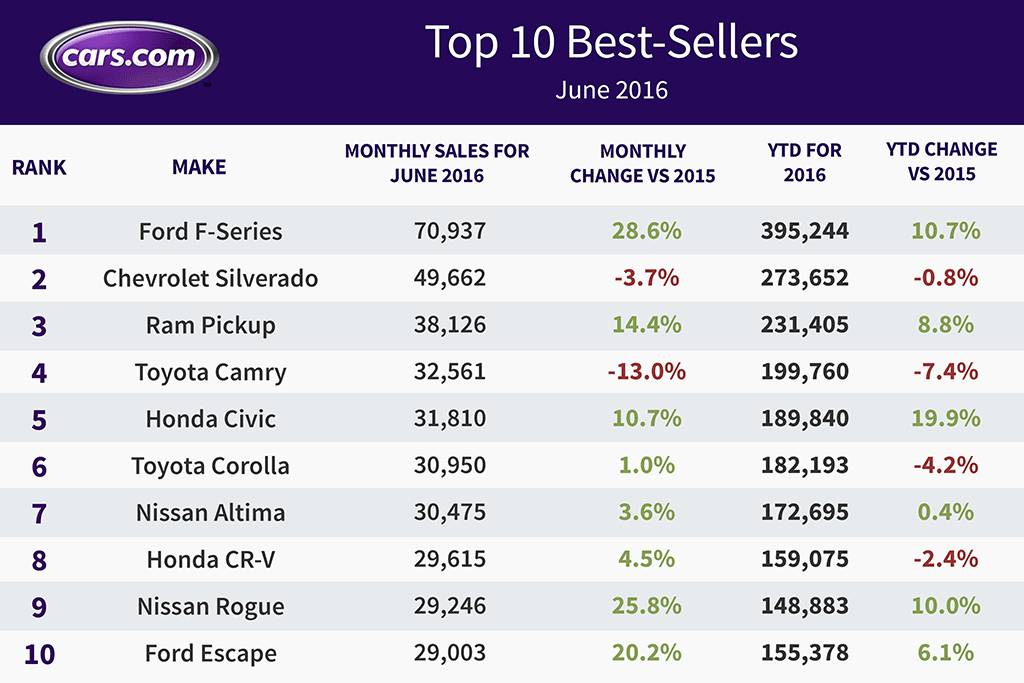 SUVs also did well, especially subcompact SUVs. All but one player (the Mazda CX-3) was on sale a year ago, but year-over-year sales still jumped 28.6 percent. Shoppers clearly want these cars.
They also want larger family vehicles. With the all-new Chrysler Pacifica on dealer lots now, minivan sales gained 21.2 percent in June, while full-size truck-based SUVs — models like the Chevrolet Suburban, Ford Expedition and Toyota Sequoia — gained 30.1 percent.
Shoppers continue to shun sedans, coupes and hatchbacks. Among the bestselling compact models, the updated Nissan Sentra and redesigned Honda Civic had big sales gains — the Sentra up 20.5 percent and the Civic up 10.7 percent, albeit versus a bad year-ago month for the Honda. Most of their rivals fell, with cars like the Chevrolet Cruze, Ford Focus and Hyundai Elantra down by double digits. Midsize family cars had similar doldrums; the segment fell 10.3 percent.
Shoppers drove Toyota's popular sedans, the midsize Camry and compact Corolla, to mixed results: Corolla sales gained 1 percent while Camry sales fell by double digits, despite Toyota posting higher cash rebates on both cars versus year-ago months.
Toyota is hardly alone on those deals. We won't know June incentives until later today, but they've been on the rise across the industry since last summer and there's no reason to think that trend stopped last month. Industry experts have voiced concern: Automakers claim to have learned their lessons from the mass incentives in the 2000s, but the coming months will be a real test, wrote IHS Automotive senior analyst Stephanie Brinley in a commentary today.
"In the second half of 2016, we may see who has, in fact, learned and who may still hear the siren song of higher incentives as a path to maintaining or improving unnatural demand," Brinley wrote. "Holding discipline can also help see which vehicles are truly competitive and best aligned with consumer desires."