Top 10 Best-Selling Cars: November 2016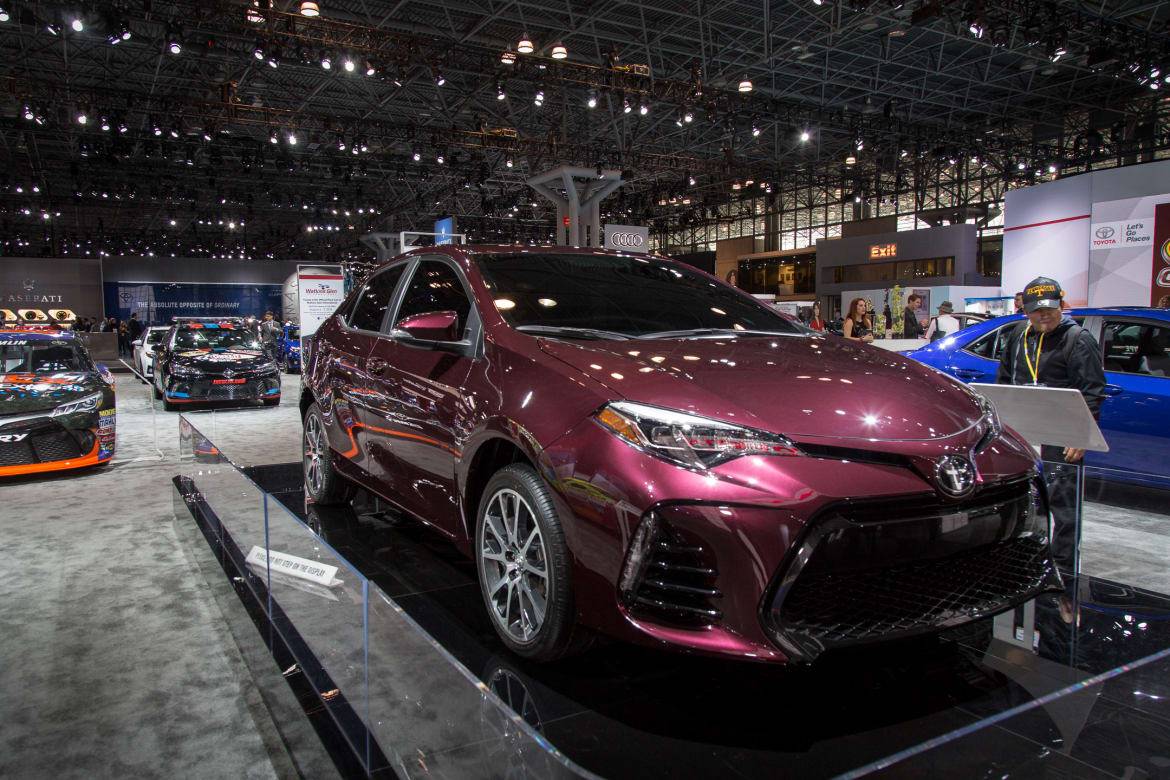 CARS.COM — Election jitters didn't translate to much uncertainty among car shoppers last month. By the time you polished off the Thanksgiving leftovers and bid adieu to that relative who wouldn't stop condemning your candidate, shoppers had sent new-car sales to what could be their highest monthly gain in seven months. Hey, compared to talking politics with in-laws, maybe car shopping isn't all that stressful.
Related: Why Can Dealers Sell Used Cars With Unfixed Recalls?
With the top seven automakers reporting, November auto sales gained 3.5 percent year-over-year. If that pans out across the industry, it would be the highest year-over-year gain since April, according to Automotive News. It would also pull U.S. auto sales about even with 2015 in year-to-date figures.
It's no wonder why. The stock market posted big gains in November as consumer confidence sustained the strength it's built over the past few months. New-home construction came into the month at banner levels and full-size pickup truck sales gained 9.3 percent — little surprise, as housing starts are a major indicator of pickup truck demand. That's the best year-over-year performance for full-size pickups since June.
It's no surprise that the top three best-selling cars — the Ford F-Series (up 10.6 percent), Chevrolet Silverado (up 0.6 percent) and Ram pickup (up 8 percent) maintained their October positions for yet another month. Interestingly, the Toyota Corolla jumped one spot to land at No. 4. It's the second time this year that Toyota's popular compact car has been the best-selling non-pickup — the first was two months ago — but the Corolla hadn't previously held that title since early 2015.
Part of that could be from Toyota wrapping in sales of the Corolla iM hatchback, a practice the automaker began in September after shuttering its Scion brand and rebadging the Scion iM under the Corolla name. It's done this before with the Matrix hatchback, and Toyota does provide Corolla sedan numbers alone — a total (26,747) that would have put the 'Rolla a few pegs down. Pontificate accordingly, internet.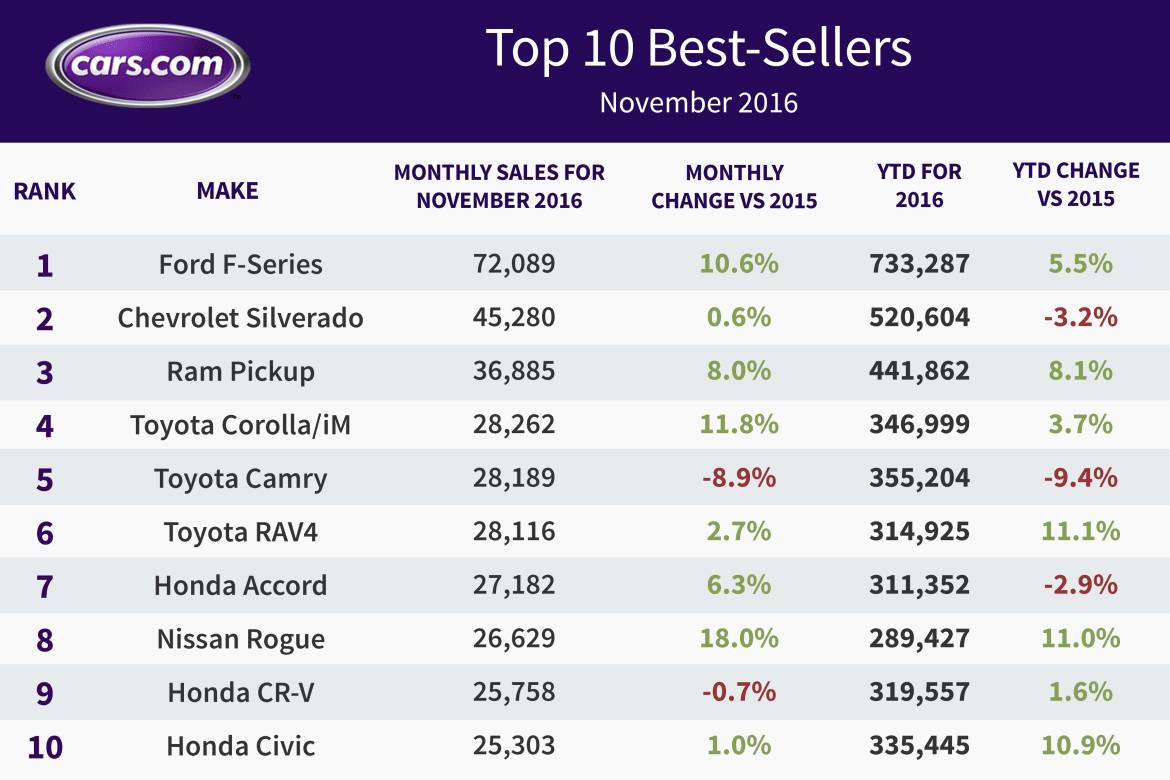 Another Toyota tidbit: The Highlander nearly made the top 10, a position it seldom reaches. Amid a refreshed 2017 model and some new cash incentives on the outgoing 2016 SUV, sales flew up 66.7 percent. Shoppers bought 21,241 Highlanders last month to land the SUV in 13th place, behind the Ford Escape and Chevrolet Equinox. Toyota says it's the strongest month ever for Highlander sales.
You might have noticed a heavy dose of Black Friday car deals, something IHS Automotive analyst Stephanie Brinley notes went all November long. Since midyear, all signs for 2016 have pointed toward a sales plateau, but a good December could end the year slightly up — a goal that might spur even more sale ads as the holidays approach.
Still, "any gain in 2016 will be smaller than recent years as the market is reaching a plateau," Brinley said in a statement. "Incentives continue to bear watching as competition increases with slower growth. We expect highly advertised year-end sales to continue in December, whether the actual incentives available increase or not."