Top 10 Best-Selling Cars: September 2016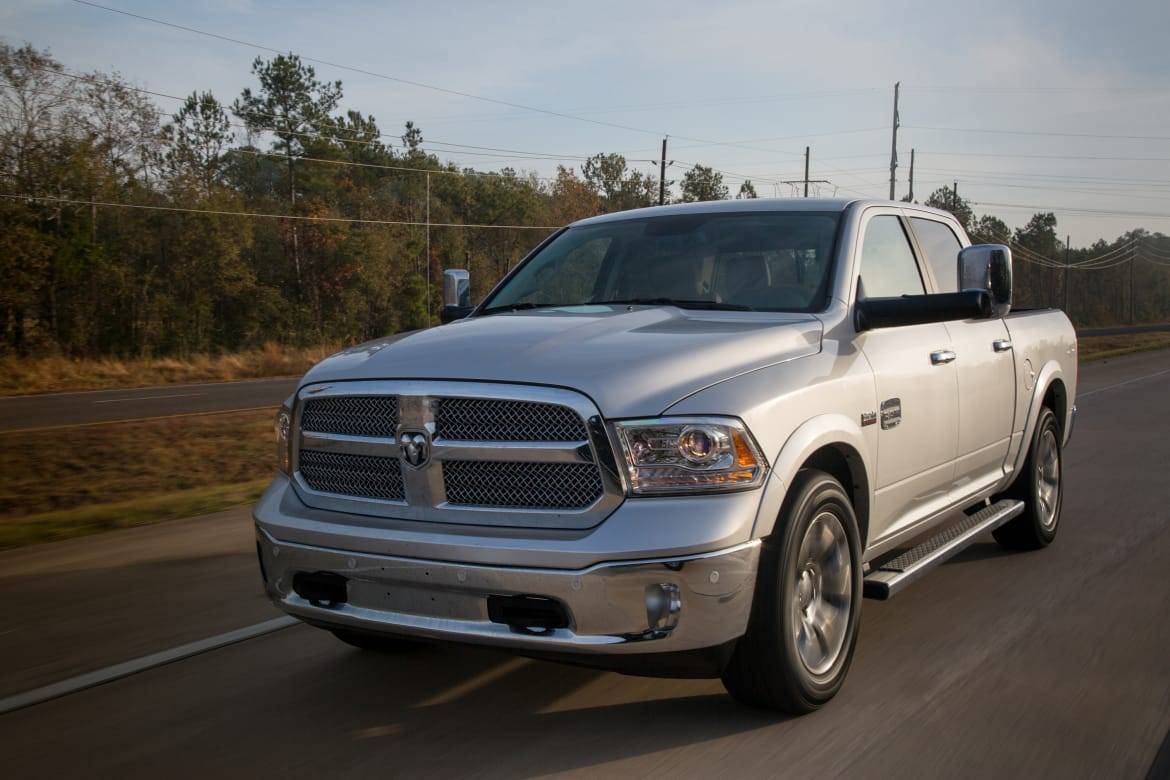 CARS.COM — Shoppers piled into the Ram pickup truck in September to drive Fiat Chrysler Automobiles' popular nameplate up 29.2 percent. The Ram was the country's No. 2 best-seller in September, a spot it hasn't held since March 2014. It wasn't the only change at the top: The Toyota Corolla gained 15.3 percent to land as the month's best-selling non-pickup. It's the first time the Corolla has held that title since January 2015.
Related: Study: Buy These 12 Cars Used, Not New
Both vehicles had sales gains despite no clear spike in year-over-year cash rebates, according to Automotive News. What's more, the Corolla's gains came despite shoppers shunning compact cars all year long. Sales for traditional non-luxury compacts declined 1.5 percent year-over-year in September; they've fallen eight out of nine months in 2016. The refreshed-for-2017 Corolla is an exception and that model is in rising supply: As of today, the 2017 model accounts for about a third of new-Corolla inventory on Cars.com.
One sales asterisk: In September, Toyota began grouping sales for the Scion iM — rebadged as the Corolla iM after Scion's demise — into Corolla sales, much like it used to do with the Matrix hatchback. Absent the smattering of iM purchases, the Corolla sedan's 31,167 sales would have ranked just behind the next-highest Honda CR-V.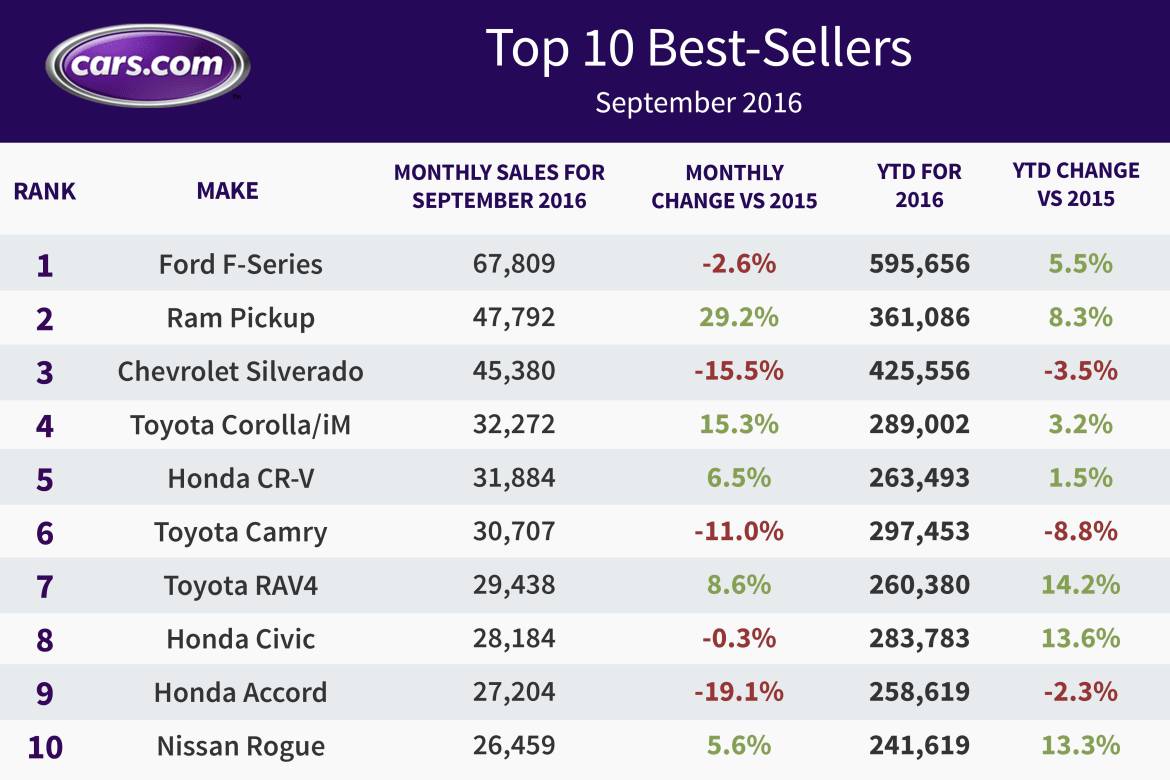 As analysts expected, the industry's new-car sales plateau continued into September. With the top seven automakers reporting numbers, sales fell 0.8 percent for the month. If that pans out industrywide, it will mark the fourth monthly sales decline this year, with year-to-date sales roughly flat — an eventual plateau after steady sales gains since 2009.
Among non-luxury segments, even the rising groups cooled off in September. Subcompact SUVs, a budding class turned red-hot over the past couple of years, gained just 7.2 percent in September sales. Compact SUVs dropped 4 percent. Traditional car segments — subcompacts, compacts and mid-size — all declined.
Truck sales told a different story. Consumers piled into the revived Honda Ridgeline, now in its fourth month of sales, to lift overall sales for mid-size pickup trucks 54.4 percent in September. Every other truck, from GM's mid-size Colorado and Canyon pair to the prehistoric Nissan Frontier, gained sales. (Frontier sales rocketed 64.5 percent despite only modest year-over-year gains in cash rebates, per Automotive News. Yes, that really happened.)
Full-size pickups tacked on 11 percent as trucks like the Ram soared. Truck shoppers also drove up sales for the Nissan Titan (up 130.4 percent) and Toyota Tundra (up 18.2 percent). Even truck-based full-size SUVs — a segment with the likes of the Chevrolet Tahoe, Ford Expedition and Toyota Sequoia — gained 49.6 percent.
All of that may have helped drive average transaction prices up slightly in September. The good news for shoppers? Wages are still outpacing them.