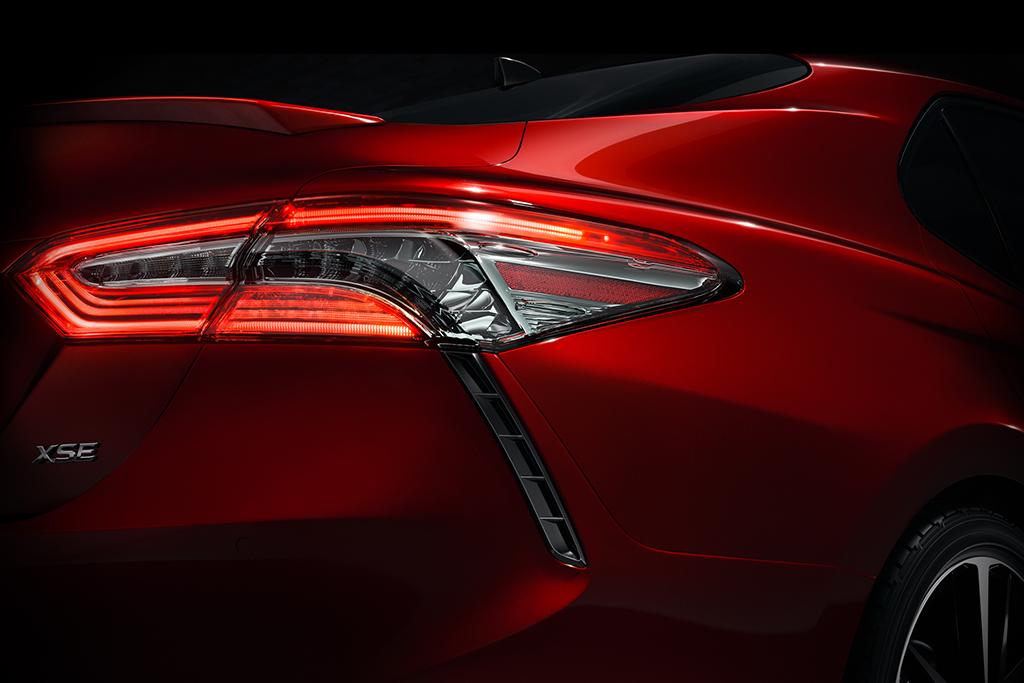 CARS.COM — While the dust is still settling from the 2016 Los Angeles Auto Show, Toyota is keeping the momentum going with a teaser about the next auto show. The automaker announced that the 2018 Camry will debut at the 2017 North American International Auto Show in Detroit in January.
Related: What's the Best Midsize Sedan for 2016?
The automaker calls the 2018 model "all-new" but only revealed a sliver of the mid-size sedan. It shows a sharper, more streamlined looking taillight that wears rings similar to those seen on the new C-HR subcompact SUV, as well as just the hint of a spoiler. Check back on Jan. 9 for more details from Detroit.