Watch Out for Flood of Water-Damaged Used Cars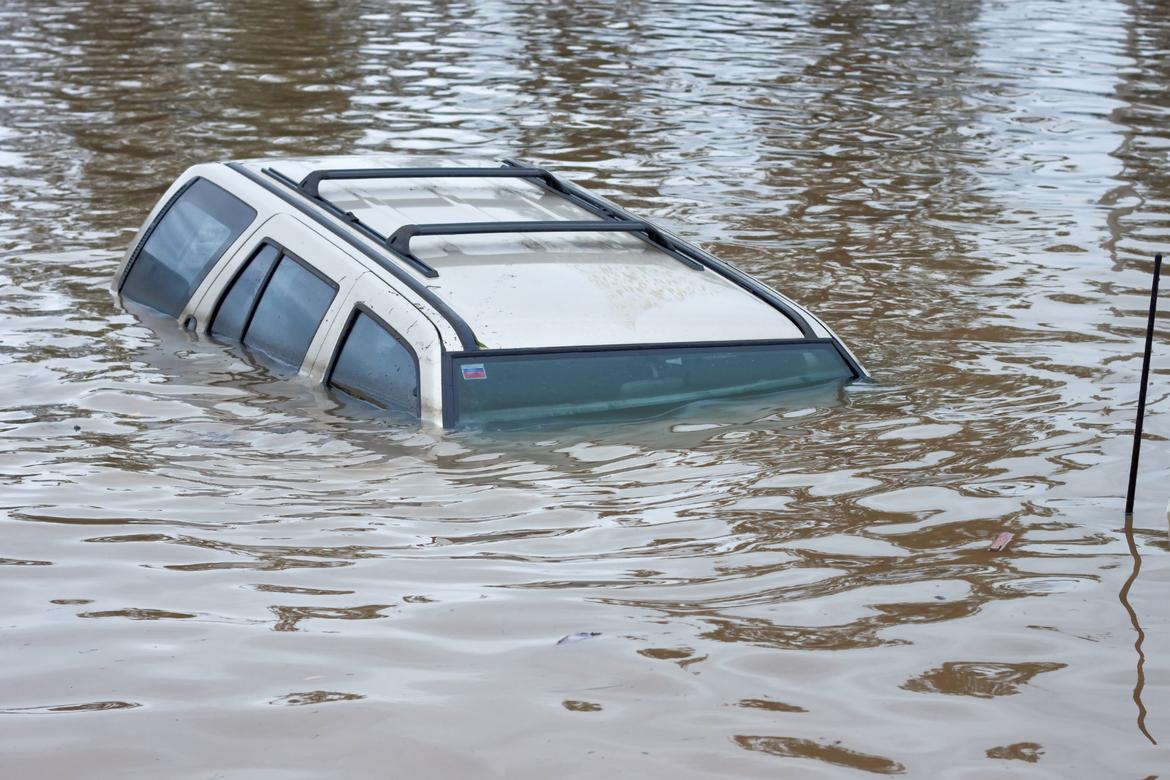 CARS.COM — The flooding in Texas and Louisiana from Hurricane Harvey's torrential rains disrupted the lives of hundreds of thousands of Americans and also left in its wake hundreds of thousands of water-damaged vehicles. And that may be just a down payment, as a fierce Hurricane Irma barrels toward the U.S.
Related: Storm Surge: Beware of Title-Washed Cars
While such disasters can bring out the best in people, they also can bring out the worst -- and that could lead to a flood of water-damaged vehicles that scammers will try to unload in dishonest and even illegal used-car sales.
It's estimated that up to 500,000 vehicles were swamped by Harvey. Vehicles declared a total loss will then carry a red-flagged "salvage" title, and most are sold to dismantlers who will resell the undamaged parts. But some end up in the hands of people who scheme to "wash" the title, often in other states, so they can sell them to unsuspecting buyers as normal used cars.
"Unfortunately, some of the flooded vehicles may be purchased at bargain prices, cleaned up, and then taken out of state where the [vehicle identification number] is switched and the car is retitled with no indication it has been damaged," said National Insurance Crime Bureau, an industry fraud prevention group, in a statement.
The NICB warns used-car shoppers to beware in the months after major flooding such as in Harvey and now maybe Irma. It recommends the following steps to avoid getting scammed with a water-damaged car:
Select a reputable car dealer and use a VIN checker to ensure the car does not have a salvage title. You can use dealer reviews at Cars.com's DealerRater.com site to find a dealer and also can browse Cars.com's used-car inventory. You can find links to reputable VIN history and title checkers at the federal National Motor Vehicle Title Information System site. The NICB also has a VIN checker here that compiles information from its members, who comprise roughly 88 percent of the personal auto insurance market.
Inspect (and smell) the vehicle for water stains, mildew, sand or silt under the carpet, floormats, headliner and dashboard.
Inspect the upholstery and door panel materials for fading.
Check for rust around screws in the center console area and areas water doesn't usually reach.
Check for mud or grit in the spare tire compartment and in small crevices under the hood. Also, look for rust and corrosion under the hood.
Inspect the seat belt retractor for moisture, mildew or grime.
Check to make sure the speakers work; door-mounted speakers will often be damaged in a flood.
Pay close attention to the wheels; aluminum alloys may be coated in a white powder and show signs of pitting, or small dimples in the material.
Have a mechanic inspect the vehicle prior to purchasing it.
Trust your instincts. If a deal sounds too good to be true, it probably is.