We Test Whether You Should Buy a Post-Scandal Volkswagen TDI Diesel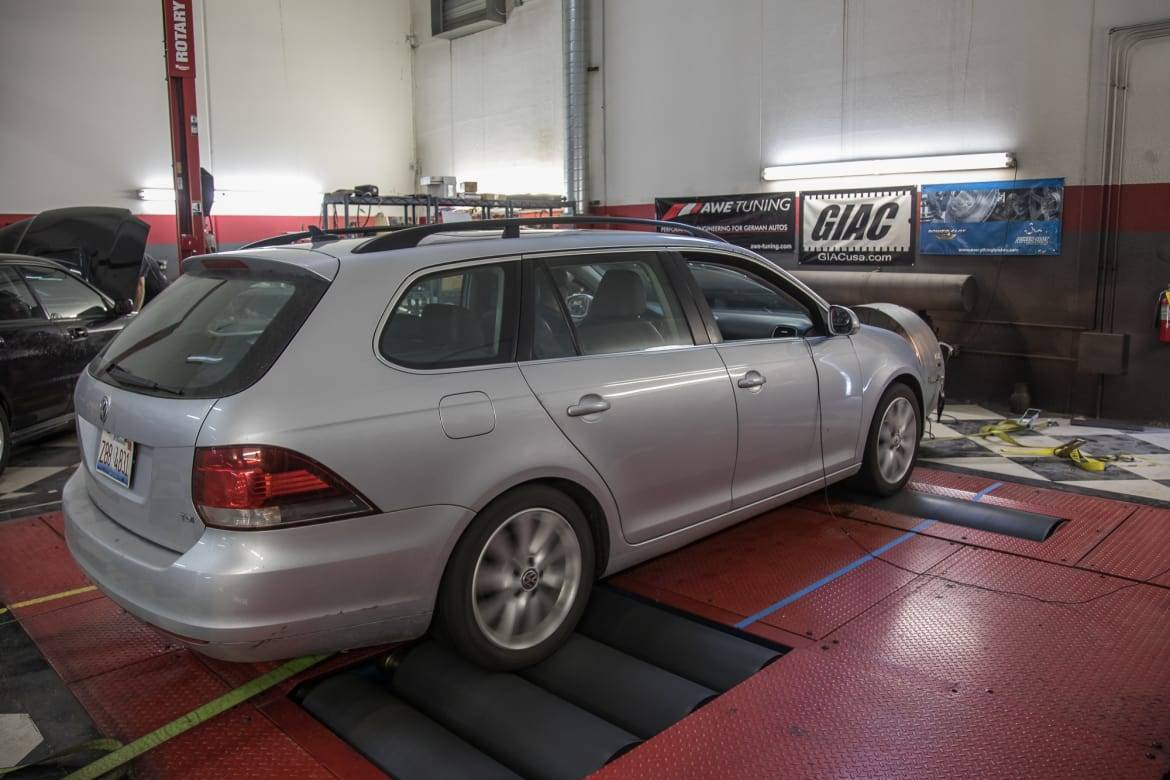 Regulators have approved fixes for the vast majority of cars involved in Volkswagen Group's huge billion-dollar diesel emissions scandal, but do those remedies sacrifice significant real-world fuel economy or performance? And should you buy one now considering thousands are for sale? Good news, owners and shoppers: For the largest chunk of affected cars, the fix appears to come at minimal cost, so buy away.
Related: VW Diesel Crisis: Timeline of Events
Last summer, authorities approved an emissions fix for the oldest batch of scandal-plagued diesel (TDI) VW vehicles, a group of smaller models with four-cylinder "Generation 1" diesel engines from the 2009-2014 model years. Comprising a little more than half of all the U.S. diesel cars involved in the cheating scandal, Gen 1 includes Cars.com's long-term 2013 VW Jetta SportWagen TDI, which we bought specifically to test the effects of the fix.
We brought our TDI to a local dealership for the mid-day procedure, which took a few hours, and we tested mileage, acceleration, and horsepower and torque before and after to see what changed. Our findings suggest you can breathe easy — and not just thanks to the TDI's reduced nitrogen-oxide emissions. In our experience, acceleration and mileage differences with the aren't enough to lose sleep over.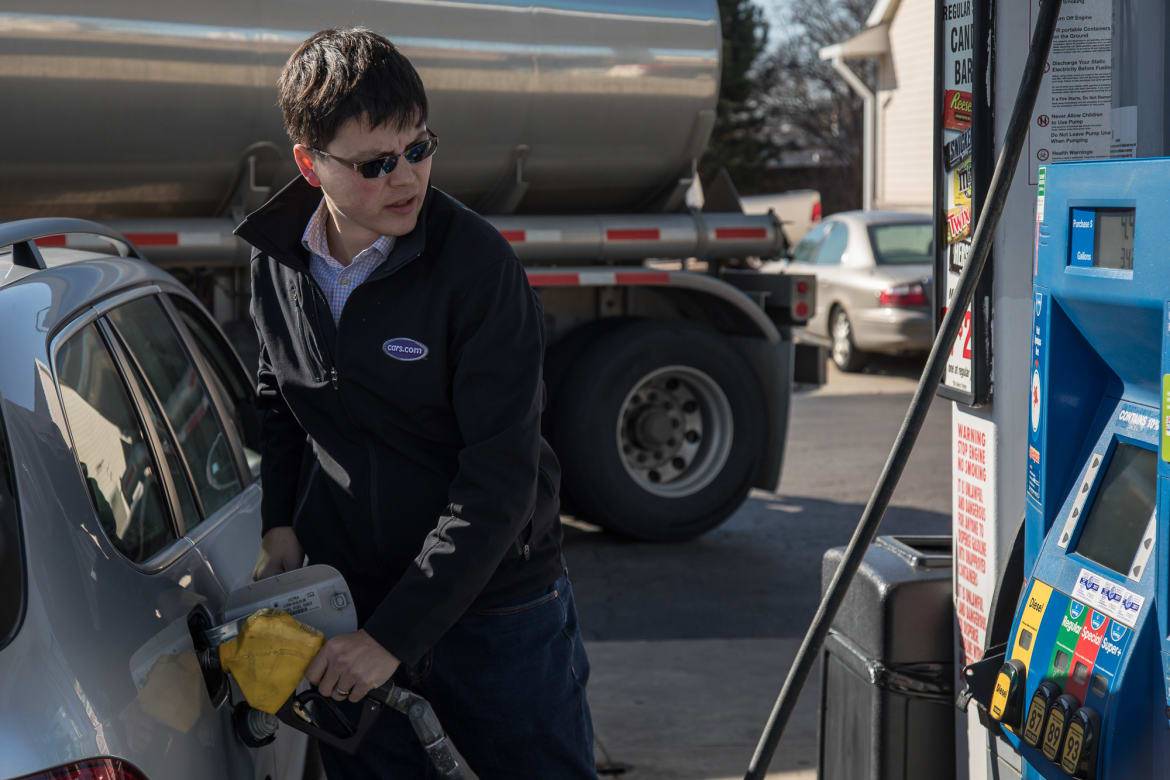 Fuel Economy
The dealership's fix for our TDI involved hardware and software modifications. It also came with a downgrade in stated EPA vehicle mileage estimates, complete with a new printout of window-sticker ratings. They're now 29/37/32 mpg (city/highway/combined), down 2 mpg highway and 1 mpg combined from our diesel-powered Jetta's original EPA estimates. (Note, too, that those original numbers preceded widespread revisions for 2017 to all EPA mileage).
We observed a similar reduction in fuel economy during two nearly identical mileage loops around Cars.com's Chicago offices before and after the fix. Previously, our VW Jetta SportWagen TDI punched above its weight in fuel economy, so we were concerned that would go away with the fix. But our Jetta continued to handily beat its EPA numbers each time. Both loops began and ended at the same diesel pump in Chicago's far-west suburbs, racking up some 136 miles of highway, suburban and rural streets around the metro area. That's only a short sample of fuel economy, so we'll hang onto our TDI a little longer, continuing to track fuel economy.
Before the fix: Over 135.5 miles, our loop returned 44.2 mpg at an average 40.0 mph.
After the fix: Over 136.2 miles (longer because of an accident detour) our loop returned 42.4 mpg at an average 34.5 mph.
That's a difference of just 4.1 percent, or 1.8 mpg, which is reasonably close on a percentage basis to our TDI's EPA revisions. Data came from the VW TDI's trip computer — not at-the-pump calculations, which proved too disparate to rely on. For both loops we avoided cruise control, filled the tires to their recommended pressure, kept the windows and sunroof shut and drove in the TDI's regular (not Sport) mode. Ambient temperatures fell within 10 degrees of each other for both tests.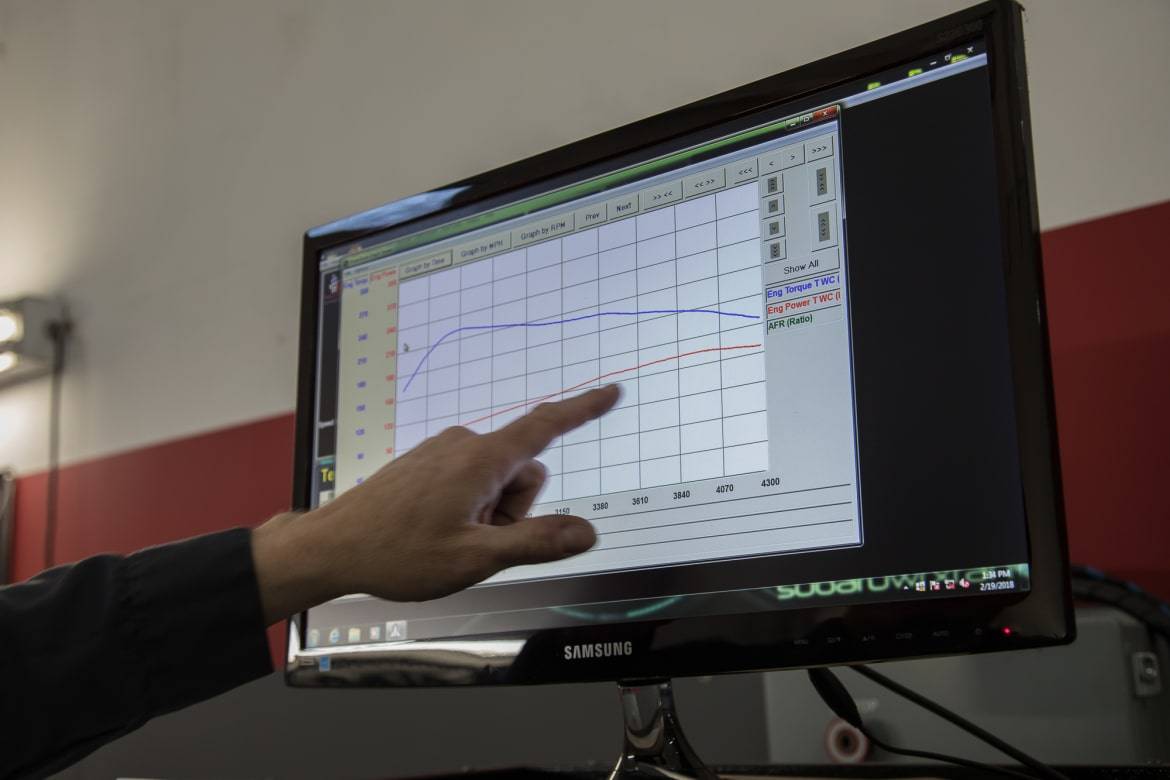 Power and Acceleration
We also took our Volkswagen TDI to a local dynamometer facility, which tested horsepower and torque before and after the emissions fix. Results of maximum horsepower and torque, as well as the output curve throughout the rev range, were similar.
Before the fix: Our best run returned 135.4 horsepower at around 3,900 rpm and 225.3 pounds-feet of torque at around 2,400 rpm.
After the fix: Our best run produced 133.1 horsepower and 217.0 pounds-feet of torque, at similar respective rpm.
Both results were in weather-corrected outputs running the front wheels only. Remember, dynamometers — essentially giant floor rollers that act as vehicle treadmills — can read differently depending on style, but we're confident these are consistent results because we used the same dynamometer, operator and calibrations just days apart.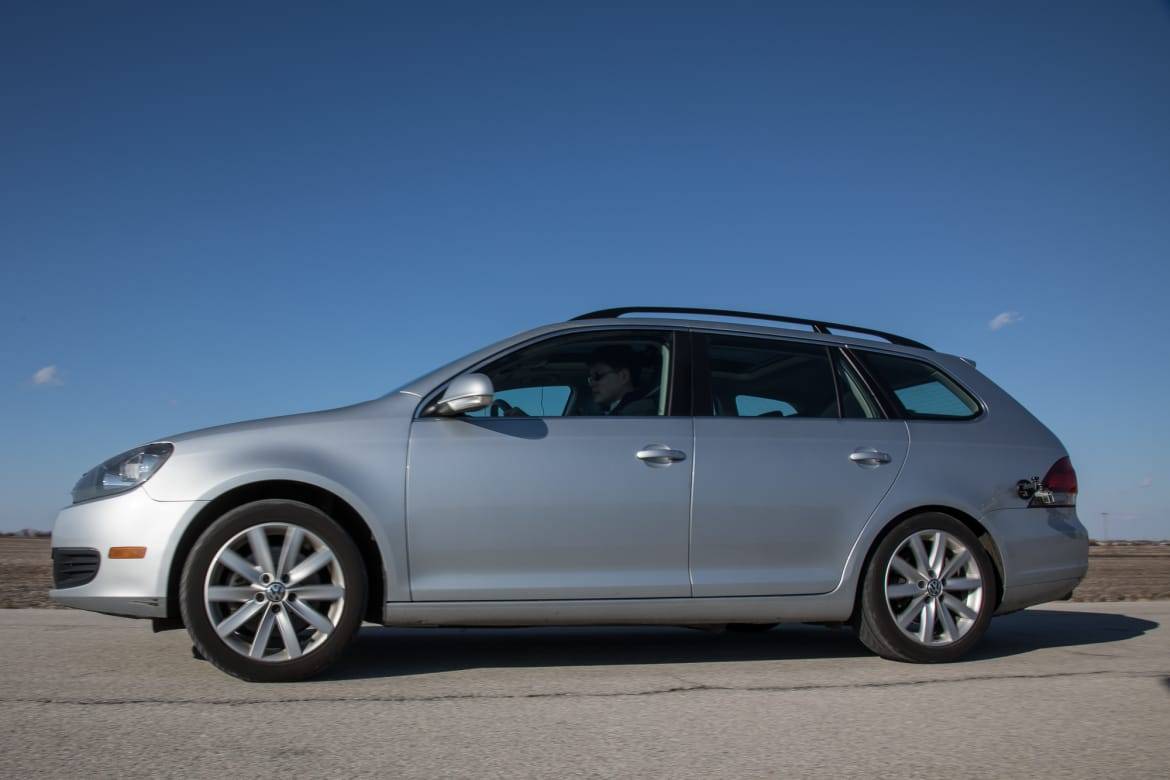 The differences were slight. After the emissions fix, peak vehicle horsepower and torque fell just 1.7 percent and 3.7 percent, respectively. Successive acceleration runs only drove the similarities home. The TDI is not quick overall, but the fix didn't affect that.
Before the fix: Our best of six acceleration runs clocked 9.75 seconds from zero-to-60 mph.
After the fix: Our best of six zero-to-60 mph runs was 9.67 seconds. Go figure.
Both runs were conducted during similar weather conditions and straightforward pedal-down acceleration — no brake-torque starts — with measurements on a RaceLogic Vbox II GPS data logger.
Volkswagen's booklet for Gen-1 TDI owners says drivers might experience minor changes in engine torque while transitioning between operating modes (when the diesel particulate filter regenerates, for example), but we didn't observe any performance difference in daily driving. The post-scandal VW TDI remains a torque machine, with enough low-end oomph to overcome its unresponsive six-speed automatic transmission. Volkswagen also says shift programming changes with the fix, with normal mode shifting at slightly higher engine speeds than before, and Sport mode slightly lower. We observed no significant difference on either front. It still takes a concerted stab on the accelerator pedal to induce a downshift, but the early wave of torque means you can ratchet up speed even if the transmission camps out in a high gear.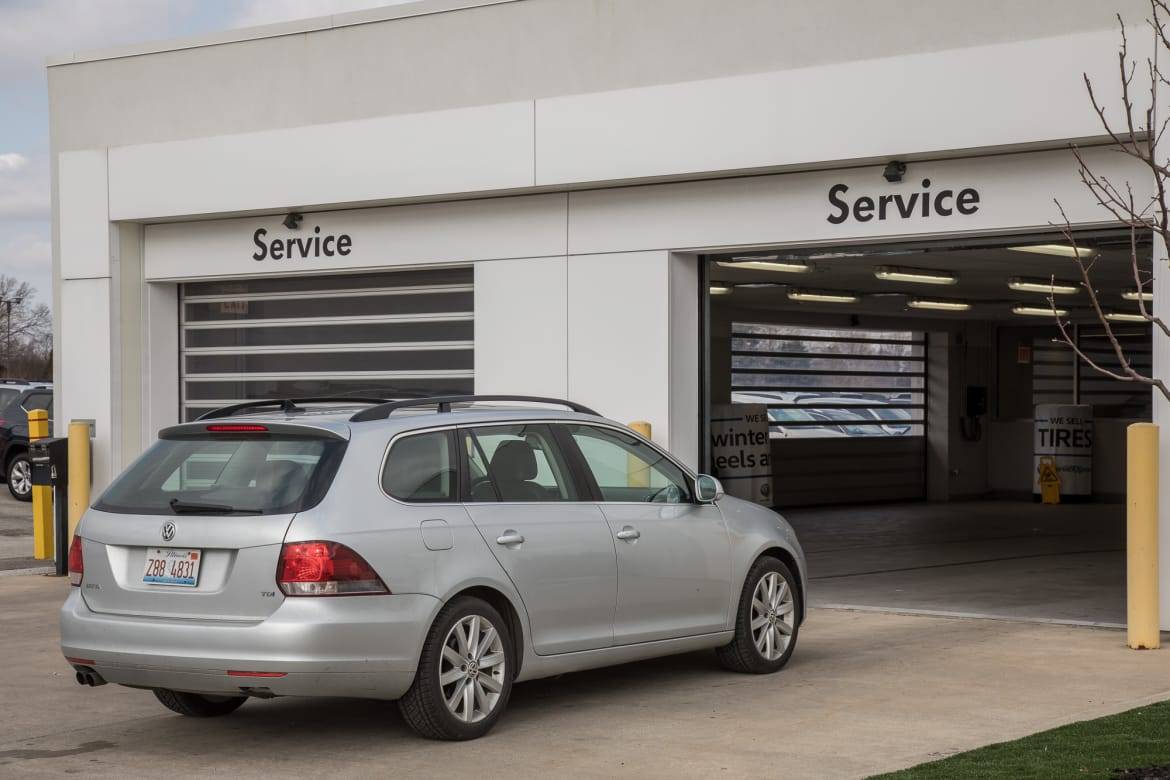 The Fix
The Volkswagen Group's Gen-1 diesel vehicles account for about 55 percent of the nearly 600,000 U.S. cars from the 2009-2016 model years involved in the automaker's emissions scandal. Gen-1 diesels — all EA189 2.0-liter four-cylinder engines from 2009-2014 — employ filters, rather than exhaust-treatment fluid, to remove pollutants. Regulators approved a fix for the batch, considered the hardest nut to crack, in mid-2017.
Two later generations of diesel four-cylinder engines, as well as a diesel V-6, are all involved in the emissions-cheating scandal. All but a select group of vehicles have approved fixes to reduce emissions.
The fix took a few hours on our VW Jetta SportWagen TDI. It involved a new nitrogen-oxide catalyst, two under-hood labels and a software update, among other equipment. The dealership performed a separate recall involving an engine-airflow flap and oxygen sensor, which Volkswagen later told us occurred alongside the emissions modification because of potential wear and tear.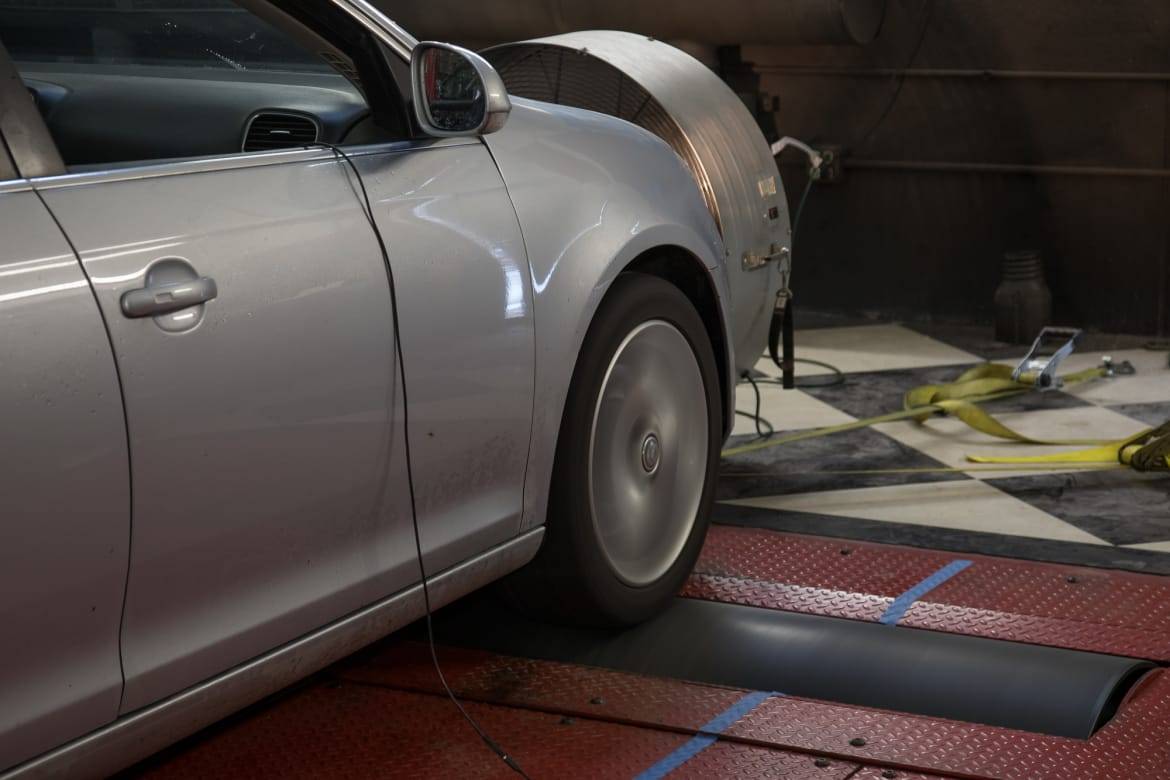 Should You Buy One?
Should you buy a VW involved in the scandal? For interested shoppers, Cars.com's experience says yes, at least for a Gen-1 car. Our results indicate similar performance and drivability after the fix, and the mileage penalty is modest. Lose sleep over the high cost of diesel fuel if you must, but not over lost miles per gallon. Fuel prices notwithstanding, these mileage figures are still outstanding, even by today's standards.
Most examples should have the fix at this point. Amid hefty restitution payments (totaling in the billions of dollars) if diesel car owners returned their cars to Volkswagen or brought them in for the fix, the automaker said nine months ago that some 62 percent of all affected four-cylinder cars were either repaired or off the road.
On Volkswagen Gen-1 cars, two labels under the hood signal the fix: One shows completion of the modification, while another shows updated emissions compliance. As of this writing, Cars.com has 1,280 used Gen-1 diesel vehicles (that is, the 2009-14 Jetta, Jetta SportWagen, Golf and Beetle, as well as the 2010-13 Audi A3) listed for sale, and 57 percent run $15,000 or less. That's enough that most shoppers should find at least a few local examples, but it's still relatively few; gasoline examples of those models outnumber the diesels by more than 4 to 1. If you're interested, get a move on.
Cars.com's Editorial department is your source for automotive news and reviews. In line with Cars.com's long-standing ethics policy, editors and reviewers don't accept gifts or free trips from automakers. The Editorial department is independent of Cars.com's advertising, sales and sponsored content departments.