What's the Best 3/4-Ton Work Truck for 2017?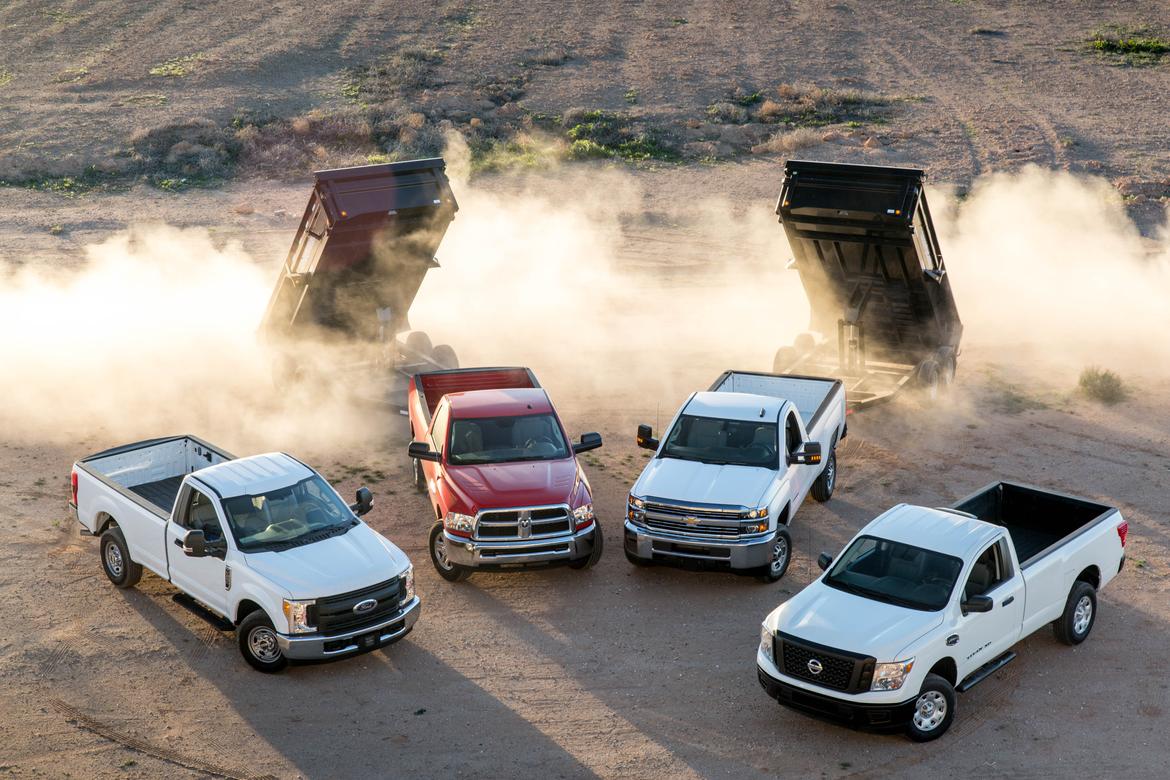 CARS.COM — Although often ignored, we know how important the three-quarter-ton pickup truck can be to small and large companies, municipalities and even growing families. They might not be the best-selling pickups, but they do serve a real need for family and commercial buyers.
For our 2017 3/4-Ton Work Truck Challenge, we brought together four of the major players in the segment for a head-to-head competition; all were regular-cab pickups with V-8 gas engines and 8-foot beds.
For the full details on PickupTrucks.com, click
here
.