What's the Most Reliable 2015 Model?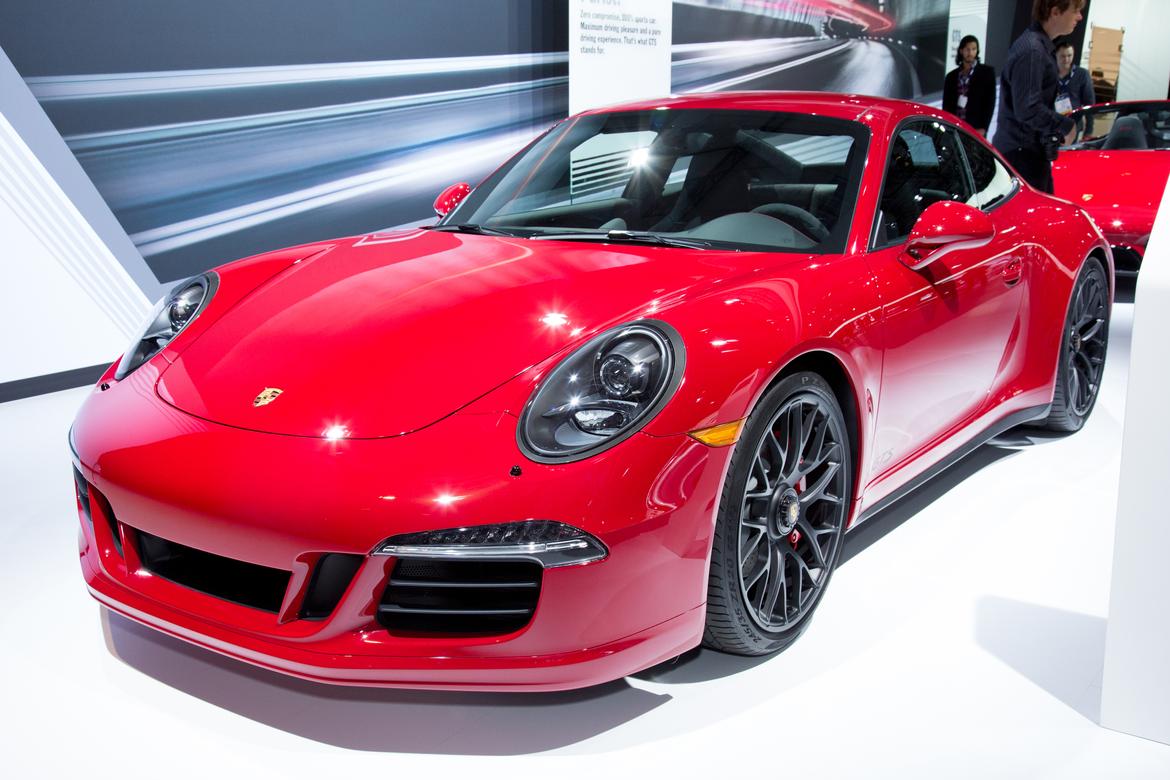 CARS.COM — Some cars can be fun and trouble-free. The 2015 Porsche 911 topped J.D. Power and Associates' U.S. Vehicle Dependability Study this year, helping Porsche land the No. 2 rank in the consumer satisfaction surveyor's annual tally of vehicle dependability among 3-year-old cars.
Related: Kia Niro Best, Tesla Model X Worst in Reliability Survey
Besides Porsche, Lexus (No. 1) and Buick (No. 3) made the podium in the company's 31-brand study for 2018. At the other end, Land Rover and several brands from Fiat Chrysler Automobiles trailed. J.D. Power last redesigned VDS in 2015, and this marks the fourth year in a row under current methodology that Toyota's luxury division has led the brand rankings. Over the same span, however, FCA — whose U.S. brands are Alfa Romeo, Chrysler, Dodge, Fiat, Jeep, Maserati and Ram — has brought up the rear.
Overall vehicle dependability, which J.D. Power measures as the number of problems per 100 vehicles (PP100) for 3-year-old cars over the past 12 months of ownership, increased 9 percent in 2018. That's the first time in five years the industry's reliable cars dependability scores improved, the company noted.
The study drew survey results in late 2017 from nearly 37,000 original owners of 2015 car and truck models. The surveys covered 177 specific issues across eight trouble areas. Overall PP100 improved to 142 in 2018 from 156 in 2017 (lower is better) — but the gap between the best and worst brands remains wide.
Here's the full ranking, with last year's vehicle ranking in parentheses:
J.D. Power 2018 U.S. Vehicle Dependability Study
Industry average: 142 PP100
Lexus: 99 PP100 (1)
Porsche: 100 (2)
Buick: 116 (4)
Infiniti: 120 (29)
Kia: 122 (11)
Chevrolet: 124 (8)
Hyundai: 124 (6)
BMW: 127 (7)
Toyota: 127 (3)
Lincoln: 133 (12)
Nissan: 133 (23)
Honda: 140 (9)
Audi: 141 (16)
Mazda: 144 (21)
Mercedes-Benz: 147 (5)
Ford: 152 (26)
Mini: 153 (13)
GMC: 156 (14)
Volkswagen: 157 (20)
Acura: 159 (22)
Jaguar: 159 (10)
Volvo: 162 (17)
Dodge: 166 (28)
Ram: 167 (27)
Subaru: 167 (19)
Mitsubishi: 173 (25)
Cadillac: 186 (15)
Jeep: 188 (30)
Fiat: 192 (31)
Land Rover: 204 (24)
Chrysler: 211 (18)
Highest Reliability by Segment
Small Car: Kia Rio
Small Premium Car: Lexus CT
Compact Car: Toyota Prius
Compact Premium Car: Lexus ES
Mid-size Car: Chevrolet Malibu
Mid-size Sporty Car: Dodge Challenger
Mid-size Premium Car: Lexus GS
Large Car: Buick LaCrosse
Small SUV: Hyundai Tucson
Small Premium SUVs: Audi Q3
Compact SUV: Chevrolet Equinox
Compact Premium SUV: Mercedes-Benz GLK-Class
Mid-size Pickup Truck: Toyota Tacoma
Mid-size SUV: Chevrolet Traverse
Mid-size Premium SUV: Lexus RX
Minivan: Honda Odyssey
Large SUV: Ford Expedition
Large Light-Duty Pickup: Chevrolet Silverado
Large Heavy-Duty Pickup: Ford Super Duty
Top finishers Lexus and Porsche averaged 99 PP100 and 100 PP100, respectively, with the 911 in particular landing at just 61 PP100. At the other end, least-dependable brands Land Rover and Chrysler averaged more than 200 PP100 apiece. That means the average 2015 model-year Chrysler or Land Rover had more than double the problems on average of its Lexus or Porsche counterpart.
Dave Sargent, vice president of global automotive at the company, called the overall improvement "extremely impressive" in a statement.
"Vehicle dependability is, without question, at its best level ever," he said.
Indeed, even the worst brands used to be a lot worse. Last year's study, which measured 2014 model-year cars and trucks, pegged the last-place Fiat brand at a staggering 298 PP100. Top finishers Lexus and Porsche, meanwhile, had 110 PP100 apiece.
Most-improved brands versus their 2017 VDS showings include Nissan (up 12 spots), its Infiniti luxury division (up 25) and Ford (up 10). By contrast, Mercedes-Benz (down 10 spots), Jaguar (down 11), Cadillac (down 12) and Chrysler (down 13) all tumbled in this year's rankings.
In-car tech continues to bedraggle ratings industrywide, with J.D. Power's Audio, Communications, Entertainment and Navigation category — ACEN for short — garnering the most complaints. Problems with voice recognition and Bluetooth pairing combined for 17 PP100 overall, the company said.
Wonder where Tesla is? J.D. Power says the California automaker didn't give permission for the company to survey its owners. Fourteen states, including California, require automakers to give permission for owner surveys, said David Amodeo, a senior manager at J.D. Power.
"Every [automaker] gives us permission except Tesla," Amodeo wrote in an email. "These 14 states (including California) make up about 70 percent of Tesla sales. Therefore, we can only survey 30 percent of people who drive Teslas, which is not enough for us to consider it representative market sample and therefore comparable with the other [automakers]."
Asked for comment, a Tesla spokesperson did not immediately respond.
Exotic and ultra-luxury brands aside, Tesla wasn't the only marque missing. Microcar brand Smart made the study last in 2016 (for 2013 model-year cars), when it ranked 30th. Since then, sample sizes have been too small to give the brand its own rank, though J.D. Power says its Smart results influenced the overall numbers. Minimum requirements weren't met to give awards for several other classes: city cars, multipurpose vehicles, big luxury sedans and SUVs, and several classes of sports cars.
Asked which car or truck model had the most problems, J.D. Power did not respond.
Cars.com's Editorial department is your source for automotive news and reviews. In line with Cars.com's long-standing ethics policy, editors and reviewers don't accept gifts or free trips from automakers. The Editorial department is independent of Cars.com's advertising, sales and sponsored content departments.