What Are the Most Reliable 2016 Cars?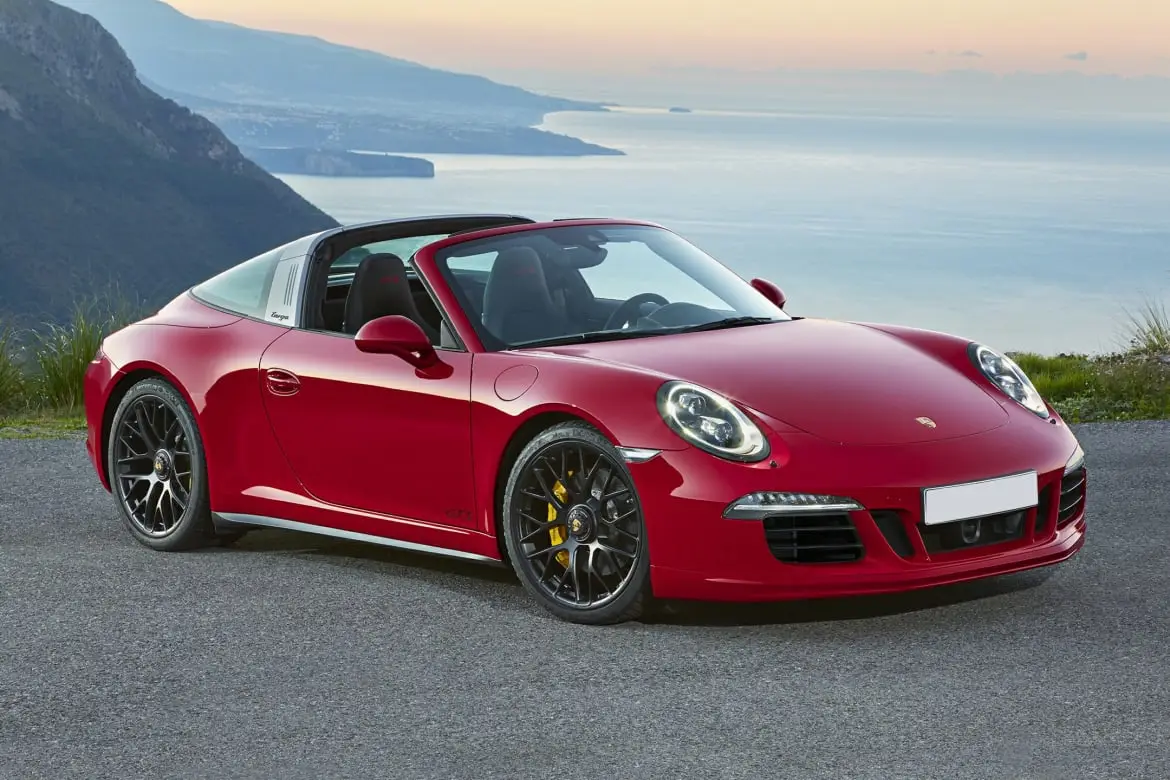 Carving corners need not cut into your budget, at least when it comes to repairs. For the second year in a row, the Porsche 911 is the most dependable 3-year-old vehicle, according to J.D. Power's just-released Vehicle Dependability Study. Of course, your budget may still experience duress aplenty from the 911's sticker price — but if you want a less expensive set of trouble-free wheels, several GM and Toyota models land close behind.
Related: What's the Most Reliable 2015 Model?
J.D. Power's influential study asked original owners of model-year 2016 vehicles to report whether they'd experienced any of 177 specific vehicle problems over the past 12 months of ownership. Released today, the study surveyed some 33,000 such owners in late 2018, summing up dependability for any given model as problems per 100 vehicles, or PP100 for short. Lower scores are better.
Here are the full rankings of brands and vehicles, with last year's brand rank in parentheses:
J.D. Power 2019 Vehicle Dependability Study
Industry average: 136 PP100
1. Lexus: 106 (1)
2. Porsche: 108 (2)
3. Toyota: 108 (9)
4. Chevrolet: 115 (6)
5. Buick: 118 (3)
6. Mini: 119 (17)
7. BMW: 122 (8)
8. Audi: 124 (13)
9. Hyundai: 124 (7)
10. Kia: 126 (5)
11. Infiniti: 128 (4)
12. Volkswagen: 131 (19)
13. Mercedes-Benz: 134 (15)
14. Subaru: 136 (25)
15. Nissan: 137 (11)
16. Chrysler: 146 (31)
17. Ford: 146 (16)
18. Honda: 146 (12)
19. Lincoln: 147 (10)
20. Mitsubishi: 158 (26)
21. Mazda: 159 (14)
22. GMC: 161 (18)
23. Cadillac: 166 (27)
24. Jeep: 167 (28)
25. Jaguar: 168 (21)
26. Acura: 171 (20)
27. Ram: 171 (24)
28. Dodge: 178 (23)
29. Volvo: 204 (22)
30. Land Rover: 221 (30)
31. Fiat: 249 (29)
Highest Reliability by Segment:
Small car: Chevrolet Sonic
Compact car: Buick Verano
Compact Sporty Car: Mini Cooper
Compact Multi-Purpose Vehicle: Kia Soul
Compact Premium Car: Lexus ES
Mid-Size Car: Toyota Camry
Mid-Size Sporty Car: Dodge Challenger
Mid-Size Premium Car: BMW 5 Series
Large Car: Buick LaCrosse
Small SUV: Volkswagen Tiguan
Small Premium SUV: Audi Q3
Compact SUV: Chevrolet Equinox
Compact Premium SUV: BMW X3
Mid-Size Pickup: Nissan Frontier
Mid-Size SUV: Hyundai Santa Fe
Mid-Size Premium SUV: Lexus GX
Minivan: Chrysler Town & Country
Large SUV: Ford Expedition
Large Light-Duty Pickup: Toyota Tundra
Large Heavy-Duty Pickup: Chevrolet Silverado HD
The 911 didn't win any particular class — the firm requires a minimum number of competitors to form a segment, and no 911 competitor had enough survey responses — but Porsche still crushed it. Respondents overall reported an average 136 PP100 for all 2016 models surveyed, and 911 owners reported just 71. That's about half the rate of problems versus all respondents.
"The segment called mid-size premium sports car, it's not award-eligible — [it] needs to have a minimum number of models," said Dave Sargent, vice president of global automotive at J.D. Power. "Ironically [the 911] doesn't win a segment, but it wins the industry."
Reliability sticklers who want something a little less highfalutin might consider the next-highest scores. Tied at 76 PP100 were the 2016 model-year Buick LaCrosse and Lexus ES sedans, Sargent said. The Chevrolet Equinox ranked fourth (77 PP100) followed by the later-discontinued Buick Verano (84). Tied at 86 PP100, meanwhile, are Toyota's Camry and Corolla sedans.
In terms of overall brand performance, Porsche ranked No. 2 out of 31 marques ranked, while Toyota and its Lexus luxury division bookended it. It's the fourth consecutive year Lexus and Porsche have punched the top two respective tickets in VDS.
More From Cars.com:
J.D. Power says overall vehicle dependability improved 4 percent versus the 2018 study, which measured 2015 model-year vehicles, but problem areas for the 2019 study include voice recognition, transmission behavior and battery failures. VDS tilts more heavily toward things that break and less toward aspects owners simply don't like, even if they work fine — an area that factors more heavily into J.D. Power's other major reliability survey, the 90-day Initial Quality Study.
Certain owner dislikes "are counted in this study, but the bias is still more toward things failing, breaking, wearing out, falling off, working sporadically — that type of thing," Sargent said.
This year's study has three laggards: Volvo (204 PP100), Land Rover (221) and Fiat (249). They're considerably behind the rest of the pack, as no other brand eclipsed even 180 PP100.
Launches of the redesigned Volvo XC90 and Land Rover Discovery Sport marred their brands' respective scores, as "launch vehicles tend to be problematic," Sargent said. "If a big proportion of your mix is launch vehicles … that can have an impact. And, frankly, neither of those vehicles launched particularly well."
Fiat, meanwhile, "has been at the bottom of the study for quite some time," he said.
Cars.com's Editorial department is your source for automotive news and reviews. In line with Cars.com's long-standing ethics policy, editors and reviewers don't accept gifts or free trips from automakers. The Editorial department is independent of Cars.com's advertising, sales and sponsored content departments.