10 Biggest News Stories of the Week: Hyundai Elantra, Toyota Camry Hybrid Lose to Luxury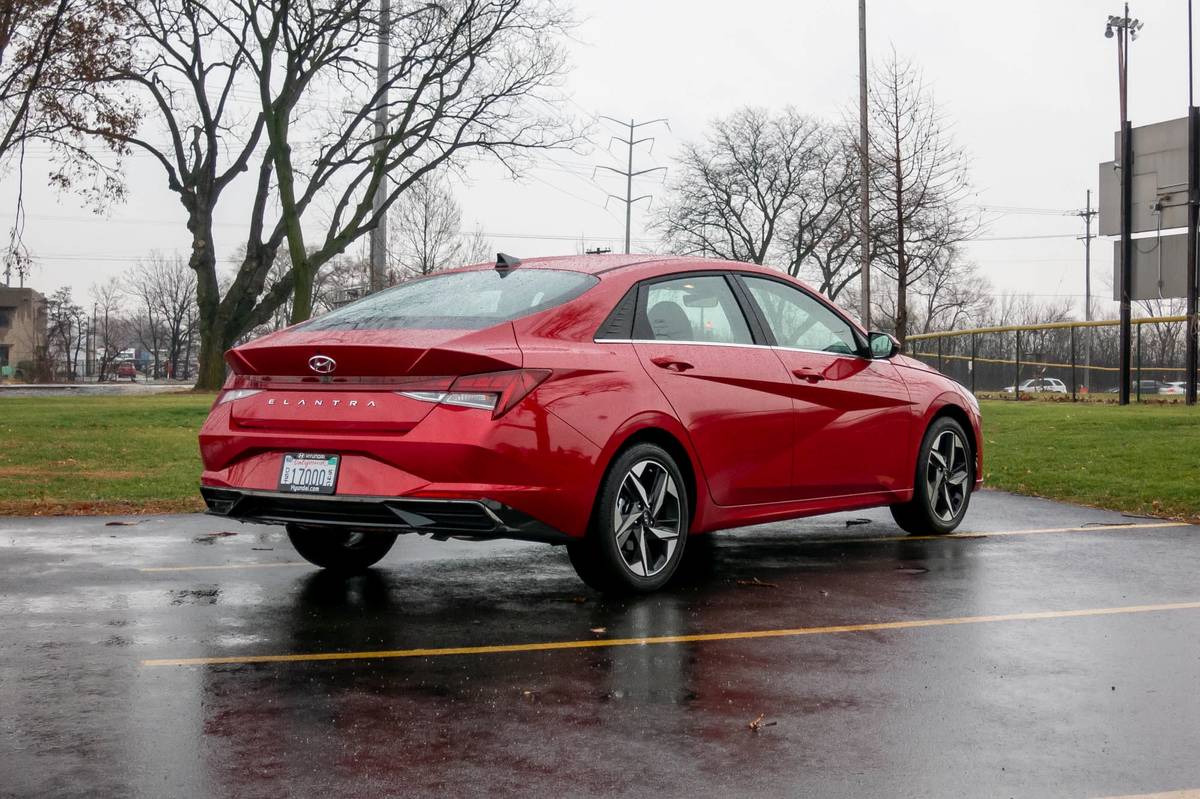 The COVID-19 pandemic brought on some tough economic times for Americans — but it also renewed our love affair and dependence around cars. So if we're going to spend all this additional time in our personal vehicles, wouldn't it be nice to do so in comfort and style without needing something like a hundred stimulus checks to pay for it? Well, in Cars.com's most popular article of the past week, we highlight a quintet of cars that are long on luxury yet comparably light on your wallet.
Related: 10 Biggest News Stories of the Month: Hyundai Palisade Parts, Nissan Rogue Rebounds
In this budget-luxury shopping roundup, we recommend five 2021 models with prices ranging from a relatively reasonable $34,795 to $41,025, including destination charges, and with EPA combined gas mileage of as much as 25-28 mpg. The affordable-luxury lineup comprises three entries from the popular subcompact SUV segment in the Audi Q3, BMW X1 and Volvo XC40, along with two sedans in the Genesis G70 and Lexus ES. Get the full details on these vehicles, including respective starting prices and fuel economy, by following the link below to our No. 1 story of the week.
Another newcomer to our weekly countdown is Cars.com reviewer Kelsey Mays' comprehensive critique of the redesigned-for-2021 Hyundai Elantra, which debuts in the No. 3 position. Mays praises the overhauled compact sedan for its impressive drivability and intuitive technology, but laments that its cost-cut interior precludes an unqualified endorsement.
"Value might drive many shoppers toward the Elantra, and excellent drivability should justify consideration even among the less budget-conscious," Mays writes in his review. "The downfall comes with Hyundai's lack of investment inside, a peskiness that leaves the Elantra at four-fifths of great."
Meanwhile, checking in at No. 5 is our rapid-fire roundup of the things we like (as well as those we don't much care for) about the 2021 Toyota Camry Hybrid. In the plus column are the mid-size sedan's generally amenable and dependable Camry-ness, plus impressive gas mileage, standard safety offerings, ride comfort and agility, and tech features. Want us to spill the tea on the stuff we shaded? Follow the link below to this week's fifth-place finisher.
Rounding out the week's top five are a rundown of our cheers and jeers for the all-new-for-2021 Ford Bronco Sport, at No. 2; and our overview of all things all-electric and all-new for the 2021 and 2022 model years, at No. 4.
Beyond that, we have headlines on the Volvo XC90 Recharge, Land Rover Defender, Tesla Model S and Model X, and much more, so keep reading. Here are the top 10 news stories Cars.com readers couldn't get enough of in the past week:
1. Here Are 5 Great Affordable Luxury Cars You Can Buy Right Now
2. 2021 Ford Bronco Sport: 6 Things We Like, 3 We Don't
3. 2021 Hyundai Elantra Review: Almost Great
4. What's New With Electric Vehicles for 2021?
5. 2021 Toyota Camry Hybrid: 5 Things We Like, 3 Things We Don't
6. 2021 Volvo XC90 Recharge Range: Here's How Far We Went on Electricity Alone
7. How Do I Calculate if a Lease Is a Good Deal?
8. 2020 Land Rover Defender Review: Tough Luxe
9. Feds Question Lack of Tesla Recall for Model S, Model X
10. Which Automaker Has the Best MPG Cars?
Related Video:
Cars.com's Editorial department is your source for automotive news and reviews. In line with Cars.com's long-standing ethics policy, editors and reviewers don't accept gifts or free trips from automakers. The Editorial department is independent of Cars.com's advertising, sales and sponsored content departments.