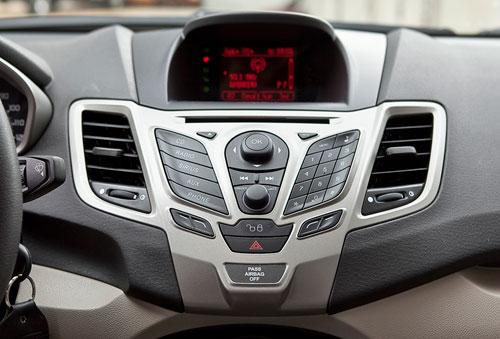 Getting an aftermarket stereo used to be straightforward. Head down to the electronics store, pick a new unit, yank out your old stereo and install the replacement in a same-size dashboard cavity. Installation professionals could do it in a jiffy — and the resulting unit fit snugly, looked OK and brought you up to speed with the latest technology: a tape deck, a CD player and eventually an MP3 jack.
That's hardly the case today. Cars from the Ford Fiesta (above) to the Honda Accord integrate cutout-free stereos into ever-more seamless dashboards, but audio technology continues to improve faster than car companies update models. Market researcher NPD Group reports nearly a third of people already listen to music in their cars off a smartphone or MP3 player, and near-future systems boast complete smartphone integration. Today's new-car buyers don't have the easy ability to upgrade their stereos like they once did.
How it works today
Take away the intricately designed dashboard coverings and many stereos can still be easily removed. Ted Cardenas, marketing director for Pioneer's car electronics group, says connecting an aftermarket stereo — or navigation system, for that matter — to all the associated systems in today's cars is another challenge.
Replacement stereos sit within fitted panels, some elaborately shaped to match the rest of the dash. A job done right should function through steering-wheel audio controls and various vehicle sensors — everything the factory stereo would have done.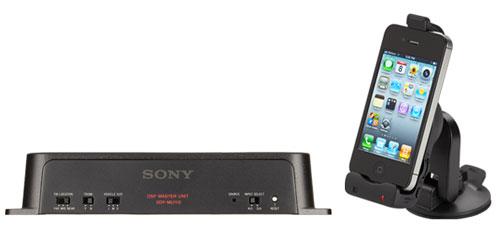 The other option for shoppers with complicated dashboard layouts is to use one of the latest types of setups to enter the market. Systems like Sony's DigitalLink have the guts hidden underneath seats, wired behind the dash and use a mountable cradle that fits an iPhone or iPod Touch. Drivers then use the iPhone to control the music. It's not cheap though, starting at $399 before installation. A typical aftermarket head unit costs less than $200.
The transition to these new devices and new cars equipped with better systems from the factory have scraped away at sales for the aftermarket stereo industry, whose halcyon days — the mid-1980s, Sony mobile director Mike Kahn estimates — are long behind. Industry consultancy IHS iSuppli projects stereo head-unit sales, which are now valued around $500 million, will fall to $365 million by 2017.
Still, Kahn says the vast majority of cars on the road today "can still be addressed by traditional aftermarket head [unit] swapping." Down the road, as even used cars start to lack stereo cutouts, that will change.
Prime real estate
Don't expect automakers to return to box cutouts anytime soon. Ford's chief interior designer, Gary Braddock calls the center controls prime real estate and not an area most designers want to revert to a boxed cutout.
"Around 2001, 2002, we really tried to get away from the look," Braddock says. Now "you can create contour; you can create buttons that are a little bigger," Braddock adds. "Every bit of functionality in the car wants to be there."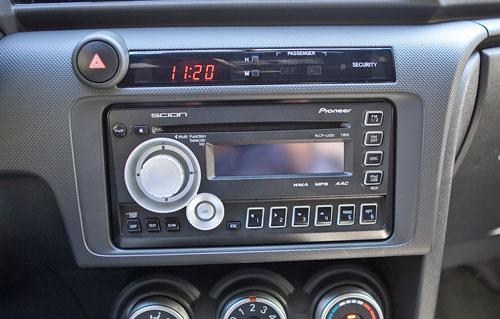 Toyota subsidiary Scion is among the few holdouts, sticking with boxed cutouts for its four cars. Korey Tsuno, operations accessory manager for the brand, says flexibility was the main driver. Scion dealers can switch in separate units — "probably a five-minute swap," he says — instead of making shoppers choose a different trim with the upgraded stereo. Should owners want to go aftermarket, the switch is a relative cinch or they buy the new car without any stereo.
The downside? Pinky-size buttons and a small display, all hemmed into 7-inch wide box - an interface designers like Braddock eschew. But it allows owners a palette to improve easily upon down the road.
Expanding possibilities
So, where does that leave tomorrow's car stereos? Factory or aftermarket, they'll certainly enable you to play media from smartphones, tablets and cloud-based accounts. But don't expect new cars to revert to the days of swapping out a head unit with ease. Instead, new products will be forced to leave the complicated dashboard as-is while still adding the latest functions.