Naughty or Nice: Car Sound Systems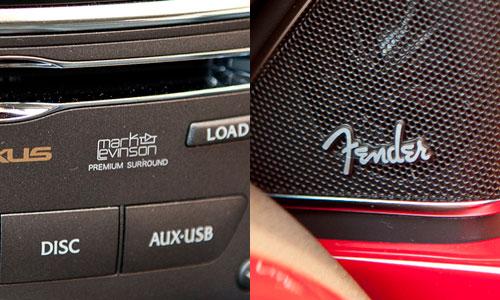 As our 12 days of highs and lows from the past year continue, we look at the oft-forgotten car stereo. We've seen high-end makers like Bowers & Wilkins and Bang & Olufsen invade the nicest of vehicles, but one name stood out among all others for making an impressive splash, while the naughtiest name is one we've long wanted to send some coal.
Naughty: Mark Levinson (Lexus GS, IS)
A subpar stereo is OK if you're not paying extra for it. But when the option can run into the thousands of dollars, like Lexus' Mark Levinson-branded systems, we start to cry foul. In many Lexus models we've tested, the Levinson system sounds weak. It may be dynamic when listening to acoustic tunes, but if you like Led Zeppelin, you won't like Mark Levinson. Don't even bother if you enjoy R&B or rap.
Nice: Fender (Volkswagen Passat, Jetta GLI)
The optional Fender system isn't inexpensive, either, especially considering the starting prices of the cars it can be found in, but Executive Editor Joe Wiesenfelder found the stereo worthy enough to get a full review of its own. "The stereo plays loudly with minimal distortion, and the dynamics are excellent," he wrote. It's set up to play in stereo, not surround sound, and that might be the way to go in our iPod-loving world.